'90 Day' Spoilers — Big Ed and Lisa Are In A Huge Fight and It's All About Usman
Clips from the 90 Day Fiancé: Before The 90 Days Tell All episode have already leaked, and there's going to be a giant fight between two of your favorite (or least favorite) stars. Big Ed and Lisa apparently continued their online feud via the remotely-filmed Tell All, and boy, does it sound dramatic.
It seems Big Ed took a personal jab at Lisa by telling her she treats her soon-to-be husband Usman "like a slave."
"Usman, she's the except [sic] to the rule," he said, as The Blast reported. "There are so many more nicer women that aren't disrespectful. She treated you like a piece of s***, she treated you like a little slave and it made me sick. You made America sick, Lisa."
Usman is Nigerian and had a difficult time convincing his mother to give her blessing for their union. Part of that was because of their age difference. Lisa is 51 and Usman is 30. But Usman's mom also claimed if he went to America, Lisa may try to make him a slave.
Newsweek subscription offers >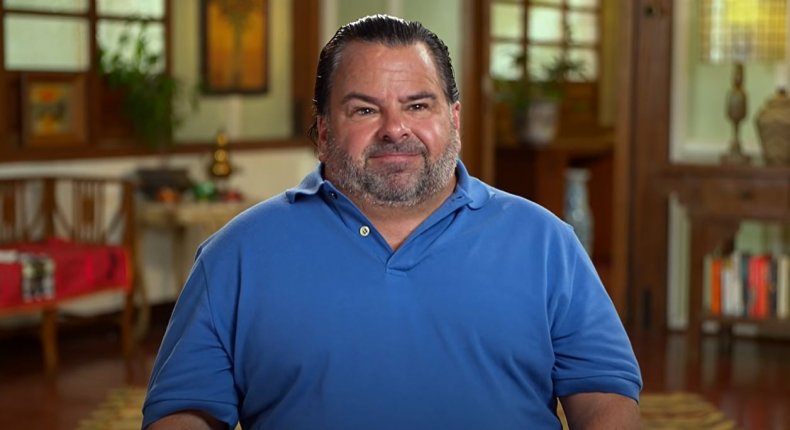 Because of the background, Ed's comment seemed even more hurtful. But his jab is rooted in fan criticism of Lisa's behavior all season. Fans slammed the American woman for being controlling of Usman. The season started with her close monitoring of his social media accounts, even from across the world. Then, she demanded Usman change his music video to take out a beautiful model that didn't properly represent herself.
Even Avery chimed in, and directed a comment to Usman. "Not all America women are like that," she said.
Lisa, who is often seen as confrontational, handed out a series of "f*** yous" to her co-stars and their judgment of the situation.
Newsweek subscription offers >
There's another huge moment that's expected to play out with Lisa and Usman on the reunion show. Usman apparently accused Lisa of calling him the N-word, and she didn't deny it.
"I can't call you any name," Usman said, according to The Blast. "Lisa, last week you called me n*****. Which I know is totally inappropriate in America, because I am used to how you are behaving."
Her response? "You just opened this can of worms, I get this f****** hate mail coming to my house while your a** is sitting in Nigeria."
Usman and Lisa are officially married, according to her Instagram account. She posted a photo on her feed last week that showed a ring on her ring finger. "Mr & Mrs Usman Sojaboy" the caption read.
It's not time for the Before The 90 Days Tell All just yet. The season will air its 12th episode on Sunday, which follows the remaining Americans packing up to go home. Which relationships will last is still unknown, though three already split on Sunday night.
'90 Day' Spoilers — Big Ed and Lisa Are In A Huge Fight and It's All About Usman | Culture