'90 Day' Spoilers Say David Might Retire And Move To Ukraine To Live With Lana
Spoilers from the 90 Day Fiancé: Before The 90 Days Tell All just keep giving, and now there's a giant change in David's storyline. Fans know he finally met his Ukrainian girlfriend, Lana after seven years. But applying for the K-1 Visa may not be in the cards.
David claims he may actually retire and move to Ukraine to be with Lana.
This was a featured conversation in the not-yet-aired Tell All segment, which finalizes each season, according to The Blast. Hours of footage from the remotely-filmed Tell All (due to Covid-19) have already leaked online.
David explained that Lana doesn't want to move to America without visiting first, something that seems to make sense when even considering a giant life change. Apparently, this isn't possible because of the visa. When asked if Lana and David have set a wedding date, he revealed the plan.
Newsweek subscription offers >
"No. of course not," David said. "It takes a year or more to get a visa. Government isn't even open. And now there is a ban on immigration. My next step is to move to Ukraine. I'm retiring and moving to the Ukraine."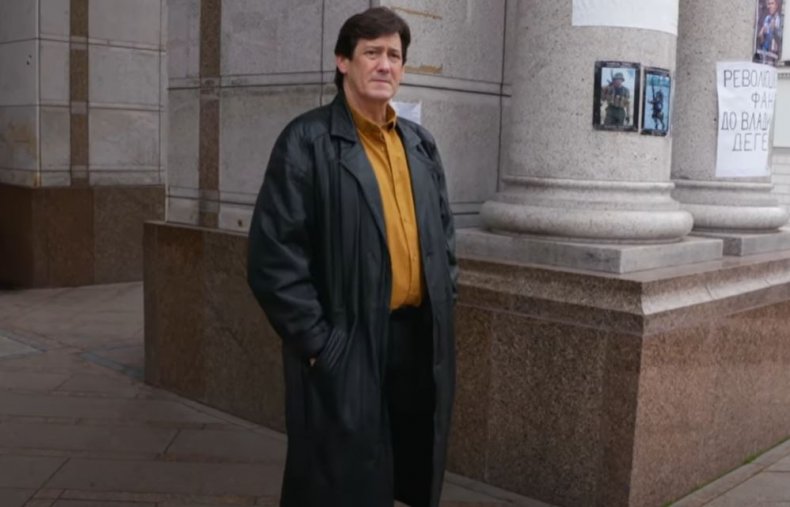 But David offered some conflicting information. In the conversation, he also revealed that he and Lana aren't in a relationship right now. This comes after he proposed to Lana on the show, and she accepted. Fans haven't seen this yet. It's another spoiler from the season's end.
"Right now, I would say we are not together. I'm not going to say we won't be together in the future," he explained. "She's under way too much stress with what's going on with the show. And the people who bother her. I told her that's part your fault, you can get off."
Newsweek subscription offers >
So David's plans to move may be on hold until their relationship starts up again. It would be the perfect way for TLC to bring David on again, maybe on The Other Way.
David hasn't shared any photos of updated of Lana on his Instagram account, but there's a reason. On his latest photo, a photo of the band KISS, David responded to a fan who asked him to share photos of Lana. "I will post photos when they do not spoil scenes from the show," he explained.
In a follow-up, he claimed he'd post tons of photos next week. "I can't post until I know what the show is or isn't using. I will post a few dozen in a week."
'90 Day' Spoilers Say David Might Retire And Move To Ukraine To Live With Lana | Culture