Is '90 Day' Star Ash Actually A Good Single's Coach? His Cringeworthy Speech Wasn't All His Own
An Instagram account called @90DayFiancetea just called out single's coach Ash for apparently copying a seminar from a famous motivational coach. Ash's version of the talk aired on 90 Day Fiancé: Before The 90 Days on Sunday, and didn't seem to please audience members or TLC viewers.
In the speech, which was given to a group of single women, Ash compared men and women's brains. He said that men have boxes in their brains, and women have interlinked ways of thinking. What he seemed to mean: men are good at keeping emotions and unrelated thoughts separate, while women connect everything.
This point, though, was first made by author and motivational speaker Mark Gungor.
There are a few differences in the statements. Gungor, for example, compares a woman's mind to a ball of wire, whereas Ash drew a picture of a series of connected triangles. One giant similarity is the idea of "the nothing box,' which Gungor seemed to coin in his speech.
Newsweek subscription offers >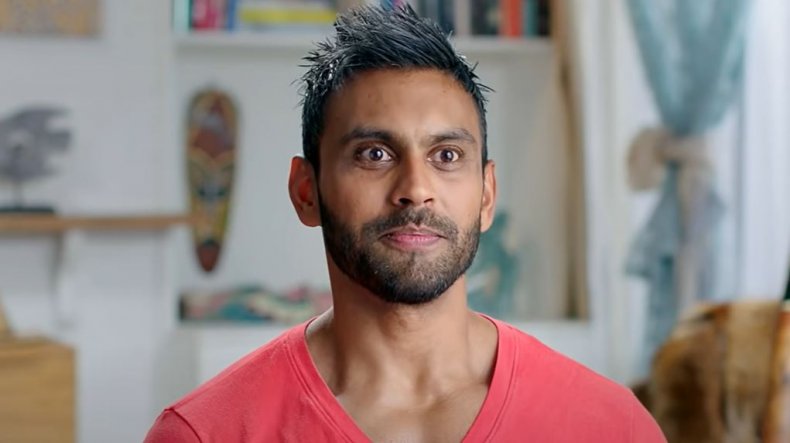 Commenters on the Instagram comparison were quick to remember that Ash picked up his phone during the seminar. They wondered if it was possible he was googling Gungor's words.
So what does Ash actually do as a relationship coach? The 90 Day star has a popular Instagram account with over 62,000 followers. This seems to be his main way of sharing his advice to single women. Along with text posts that give relationship quotes, Ash often makes Instagram videos, including Instagram TV segments. His latest is a five and a half minute video that talks about how to best handle arguments when in a serious relationship.
Ash's account, @themindbodycoach, has a list of serious commenters that seem to trust his advice. Each video does have words of thanks and thoughtful conversations. Because of 90 Day, though, he also faces a layer of constant criticism that tell him daily he should quit coaching.
Before The 90 Day viewers saw Ash struggle through his seminar, which even his girlfriend Avery suggested seemed a bit sexist (though she later defended the seminar as a bad moment.) The criticism even led Ash to briefly shut down his Instagram account.
"The events of the past 8 weeks hit me today, I was not in any way prepared for the intensity of what the show both good and bad brought to me," he wrote. "I am of the mindset to not give up but that took a turn today and I am taking a few weeks off from social media for my mental health," he wrote. Ash posted the message on April 19 and seemingly hasn't returned since.
Is '90 Day' Star Ash Actually A Good Single's Coach? His Cringeworthy Speech Wasn't All His Own | Culture