Sunday night's episode of 90 Day Fiancé: Before The 90 Days left some giant questions in Avery and Ash's relationship. Not only did Avery question if Ash is sexist after a wild singles' seminar he gave, but the pair seemed unable to sort through their feelings on the incident when Ash walked away from the conversation.
The seminar was fuel for Avery's Q&A on Instagram Monday, which showed her seemingly supporting Ash despite originally thinking his comments were offensive. That doesn't mean they're still together, though, she revealed in the Instagram story conversation.
To recap, Ash told a group of single women that women are overtaken by feminine energy and that in all cases, feminine and masculine (meaning opposite hormones, apparently) attract. Avery found this sexist, as did much of the audience who apparently couldn't believe they'd attended the seminar.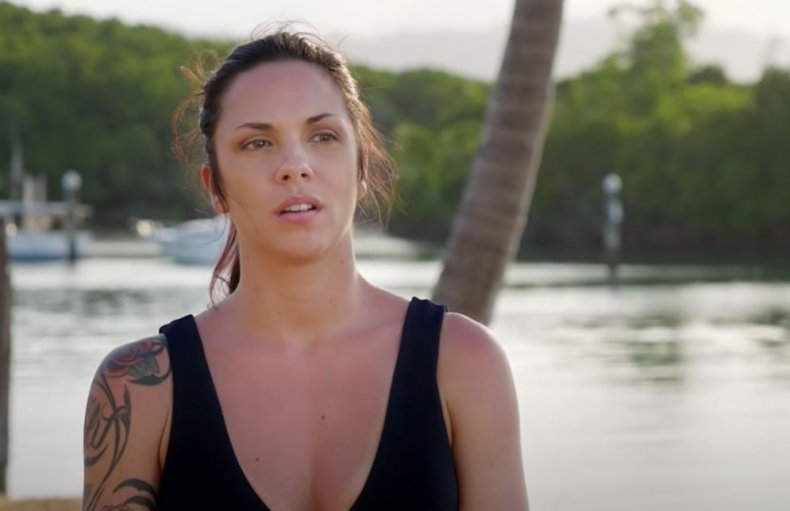 On Instagram, Avery defended Ash's awkward teaching moment as a bad workday. One user asked if Ash is "really that clueless or was it editing." Avery responded: "Ash is actually very smart, and understands a lot of things, I just feel he didn't express himself the way he meant to."
She clarified the event was open to the public and no one had to pay admission before noting that sitting through the seminar was uncomfortable. "I had a lot of mixed emotions during the seminar," she wrote.
"Of course they didn't show everything, and I was displayed as someone who wasn't supportive, but I was aware he was struggling with his words and I actually had a lot of empathy for him, but I also just wanted to make sure I understood how he chose to express himself and what his true beliefs are to see if they lined up with mine."
Then, Avery seemed to imply the couple may have split after filming. A user questioned her allegiance to Ash. "With last night's mishap and you answering these questions I know for a fact you still together," the user wrote.
Avery, then, implied they shouldn't be too sure. "You may be surprised, I could just be someone who can come from a place of love in my responses regardless of if the person is an ex or not," she said.
In the series, Avery went to meet Ash in Australia. Their main relationship struggle seems to be Avery's ability to trust that Ash is committed to her because of his job as a relationship coach for single women. The pair had a handful of conversations about Ash's profession and how dozens of women text him constantly.
Despite the roadblocks, they're one of the tamer couples on this season of Before The 90 Days. Neither seems to share current updates of the other on social media, and Ash even deleted his Instagram account after backlash.