'90 Days' Stars Big Ed and Rosemarie Are Making a Huge Decision About Their Future
The start of something new—or the end of something uncertain—could be upon Big Ed and Rosemarie this week on 90 Day Fiancé: Before The 90 Days. The pair are gearing up for a giant conversation on Sunday night's episode that could make or break their future.
In a clip of the episode, premiered by Entertainment Tonight, it seems Rose and Ed may be on different pages. Shockingly, Rose wants Ed to propose, but he just may not be ready.
Throughout the season, Ed spoke about wanting to get engaged to Rose. He even packed a ring for the occasion, expecting to leave the Philippines an engaged man, despite the uncertainty of his family and friends. Now that he's actually with Rose in person, though, Ed is being a bit more cautious. It all comes down to money.
Ed isn't sure yet if Rose loves him for him, or just wants his money, he reveals in the clip. It makes sense: Ed and Rose still haven't discussed the fact that Rose's sister reached out to him to ask for money to keep her retail shop open. The sister, Maria, told Ed not to tell Rose she asked, and he still hasn't. But that may change on Sunday night.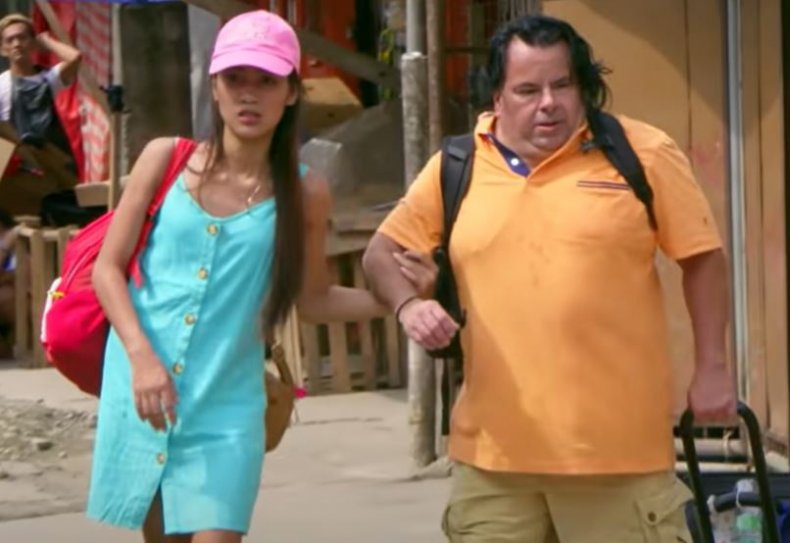 The clip shows Ed and Rose on a romantic, private date at their hotel. It doesn't seem like Ed entered the date thinking there may be a serious conversation. "My hope is that—for Rose and I to grow closer together and just relax and just kind of be with each other."
It doesn't sound confrontational at all. But viewers know things can change any time on the series.
When the pair both acknowledge their happiness together, Ed begins to string together the things he wants in a potential partner. "I want someone that loves me, that won't ever leave me, that respects me," he said.
Rose asks if Ed "wants that with [her.] His response is met by a literal prologue of crickets. "I mean I think so, but I'm not 100 percent sure," he says.
Instead of explaining the situation involving her sister, Ed asks Rose if they can eat their dinner before talking about the tense subject. Rose asks for an explanation now.
That's as far as the preview teases the conversation, though fans constantly question if the pair are still together. Ed and Rose are undoubtedly one of the most-talked-about couples from the season, but not necessarily for good reasons. Ed has been slammed by viewers for being "creepy" to Rose. This has been pointed out multiple times, but one conversation infiltrated the general public—not just 90 Day fans. This was when Ed asked Rose to shave her legs because he preferred them without hair.
Viewers can watch the whole conversation unfold on TLC Sunday night at 8 p.m. ET.