90 Percent Of People Have 'Bias Against Women,' With Some Countries 'Sliding Back,' International Study Finds
Nearly 90 percent of people around the world have biases against women, a new index analyzing data from 75 countries, which collectively comprise more than 80 percent of the global population, has found.
The United Nations Development Program (UNDP) published the findings from its gender social norm index, the first of its kind, on Thursday, with Director Pedro Conceição branding the results "shocking."
"We have come a long way in recent decades to ensure that women have the same access to life's basic needs as men. We have reached parity in primary school enrollment and reduced maternal mortality by 45 percent since the year 1990, said Pedro Conceição, head of UNDP's Human Development Report Office, in a statement published by the UNDP.
However, he said, "gender gaps are still all too obvious in other areas, particularly those that challenge power relations and are most influential in actually achieving true equality. Today. the fight about gender equality is a story of bias and prejudices."
According to the index, roughly half of the world's men and women believe men make better political leaders, while more than 40 percent feel that men make better business executives and that men should get first priority for jobs when work opportunities are limited. Meanwhile, 28 percent said they felt it was justified for a man to "beat his wife."
"We all know we live in a male-dominated world, but with this report we are able to put some numbers behind these biases," Conceição further told British newspaper The Guardian. "And the numbers, I consider them shocking."
"What our report shows is a pattern that repeats itself again and again. Big progress in more basic areas of participation and empowerment. But when we get to more empowering areas, we seem to be hitting a wall," he asserted.
Not only did the index find that the vast majority of the world hold biases against women, but the study also found that in "many" countries, "biases are actually sliding back."
"While in many countries these biases are shrinking, in many others the biases are actually sliding back," Conceição said. "If you take the overall average of the information we have, we show that on average we are sliding back–that biases, instead of shrinking, are growing back."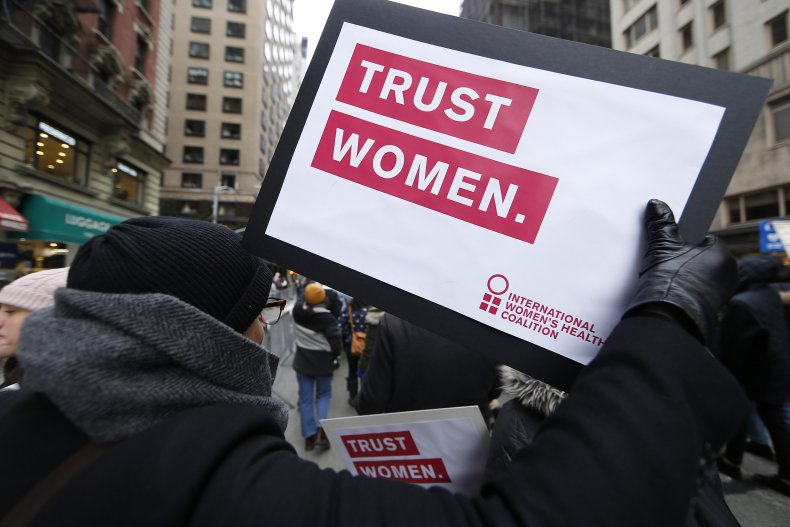 Some of that rollback effect, UNDP officials suggested, could be due to backlash against the women's rights movement.
"#MeToo, #NiUnaMenos, #TimesUp. #UnVioladorEnTuCamino. The women's rights demonstrations we're seeing across the world today, energized by young feminists, are signaling that new alternatives for a different world are needed," said Raquel Lagunas, UNDP Gender Team Acting Director in a statement shared by the UNDP.
However, Lagunas told The Guardian, "UNDP is very conscious of the backlash against women's rights. We are aware and we are concerned, so we think the report...is an answer to push back the pushback."