A 90-year-old man shot his therapist during a consultation in France, police in the country said.
The incident occurred on Thursday as the 43-year-old victim was working at a communal social action center in Canéjan, a town bordering the vineyards in Bordeaux.
Local police said the woman was seriously injured and rushed to Bordeaux University Hospital. Her current condition is unknown at this time.
Le Figaro newspaper in association with the Agence France Presse (AFP) news agency said the man, who will be 91 in November, was quickly arrested at the scene and was due to be examined by a doctor who will determine whether he is fit to be interviewed.
Local media reported that mystery surrounds the reason for the shooting and police are investigating.
According to the Sud-Ouest newspaper, the woman was seriously injured after being shot between the thorax and the shoulder.
The incident comes just weeks after a different psychologist was shot dead in the French town of Annecy in the south of the country.
Psychologist Morgane Nauwelaers, who was in her 30s and mother of an 18-month-old child, died last month after being shot in the head, the French media outlet EN24 said.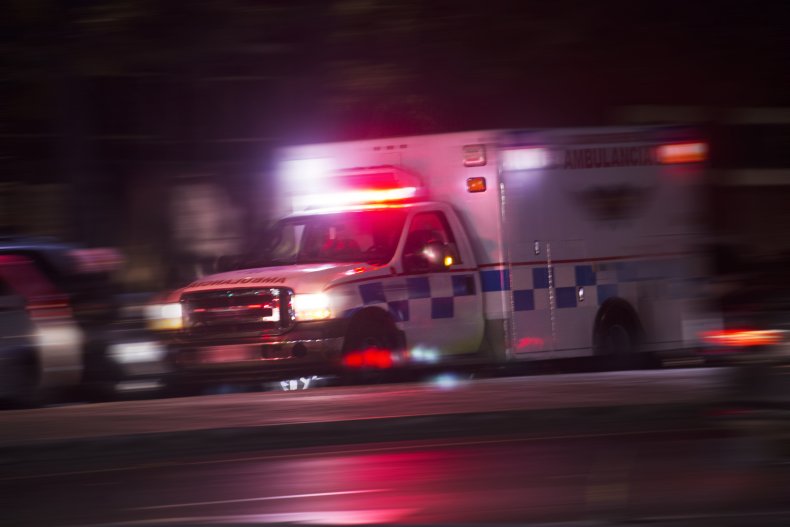 The report said it is understood that Nauwelaers was in a consultation with a patient when a man walked into her office and shot her with a rifle he had hidden in a bag.
EN24 reported that Nauwelaers's husband, who shares the practice with his wife, managed to wrestle the weapon from the man who then fled.
However, his wife was critically injured and although rushed to the hospital died from her wounds later that day.
It is understood that Nauwelaers had prepared a report on the man, EN24 said.
Patrick-Ange Raoult, a member of the national union of psychologists, who practices in Chambery, near Annecy, told EN24 that tensions can flare up.
He said: "We come to touch family secrets and violence is therefore potentially present.
"This sometimes results in very heated verbal altercations with the people concerned, sometimes in the offices of psychologists."
EN24 also reported how a patient had paid tribute to the psychologist while leaving a bouquet at her office.
Speaking of Nauwelaers, they said: "She was very kind, attentive. It's horrible to have attacked her like that. She was only doing her job."
It is reported that a 75-year-old man has been charged with murder and is awaiting trial.