$900 Billion Stimulus With $600 Checks Passes Congress, Ending Months-Long Partisan Stalemate
More financial help for millions of Americans is finally on the way.
Congress passed the second largest economic stimulus package in U.S. history Monday night, approving a nearly $1 trillion relief bill that marks the end to more than eight months of partisan gridlock that was overcome with marathon negotiations in recent days among congressional leaders.
The $900 billion measure, second in size only to the $2 trillion CARES Act approved earlier this year, includes $300 in weekly jobless benefits, $600 individual checks and small-business aid through the Paycheck Protection Program, among other things.
The legislation was approved in both chambers with little opposition: 359-53 in the Democratic-controlled House and 92-6 in the GOP-led Senate. President Donald Trump is expected to sign the legislation into law.
But although the relief package received overwhelming bipartisan support, Capitol Hill's leaders on both sides of the aisle faced criticism from its rank-and-file members, who had mere hours to try and digest a 5,593-page bill prior to its passage. The stimulus legislation was accompanied by a fiscal year budget that funds the government through September of next year, narrowly averting a midnight deadline that could have otherwise resulted in a brief government shutdown.
And in the runup to the text's release Monday afternoon, basic computer and printing glitches temporarily threatened to further handicap the agreement that millions of Americans have pleaded for since the Spring but yet Congress stumbled time and again to cobble together.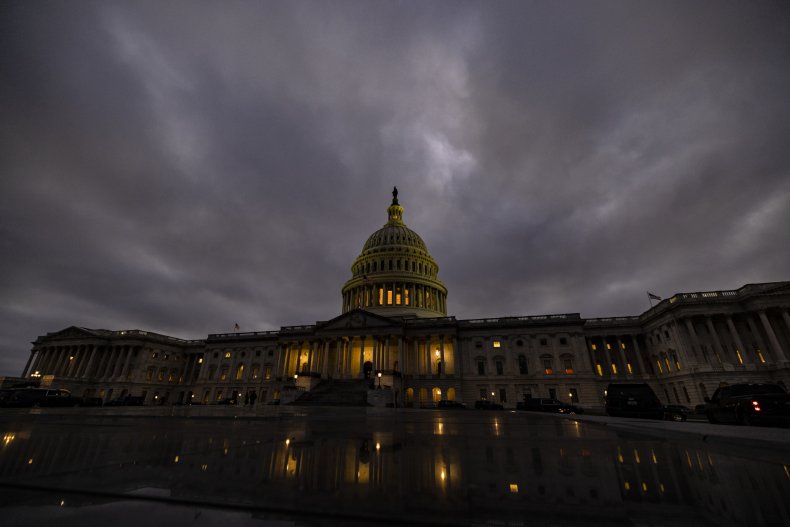 The $900 billion relief package came to fruition only after a bipartisan and bicameral coalition of frustrated lawmakers forced congressional leaders back to the negotiating table with a bipartisan $908 billion proposal. Publicly and privately, leadership scoffed at the plan from the bipartisan House Problem Solvers Caucus and a group of senators who transcended party lines, refusing to use the moment as a launch pad to jumpstart talks.
But ultimately, it was the pressure from these rank-and file lawmakers, along with millions of Americans who were on the brink of eviction and losing their jobless benefits, who forced Democratic leaders to come down from their $2.2 trillion demand and Senate Republicans to come up from their $500 billion offer.
"This is the model for how Washington should work: coming together, understanding that we should not let perfect be the enemy of the good and that the American people should always come before partisan politics," Problem Solvers co-Chair Josh Gottheimer (D-N.J.) said. "This is about actually governing. It is a different model. It is not the one that gets you clicks, but it is how you get a bill done."
The final product was somewhere in the middle of the two partisan proposals, with $600 checks for any adult making less than $75,000 and $600 for each child; $300 weekly supplemental unemployment insurance that lasts through mid-March; PPP loans to pay employees, money of which is mostly forgivable; funds for schools and vaccine distribution; rental assistance; and transportation funding.
The $600 amount was derided by particularly progressive Democrats, and even some conservatives, as wholly inadequate in the face of such grave economic circumstances. But negotiators kept the amount low to ensure the total price tag would arrive at under $1 trillion, a number that most Republicans would not have supported.
Stated bluntly: $600 was better than $0, which was the original amount included in the first $908 billion bipartisan proposal.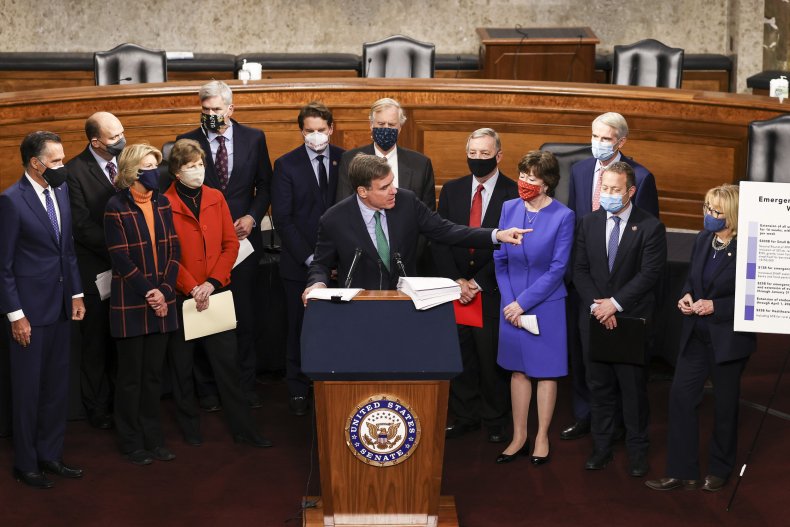 "Americans who are rightly angry that relief checks will be only $600 should be livid to know that that number was very nearly zero," said Mary Small, acting national policy director of the liberal group Indivisible.
The provisions largely mirrored that of the CARES Act, such as the income threshold for the direct payments and the parameters of the PPP loans. But a major fix was included to allow millions of Americans in mixed-status immigrant families not only qualify for the new round of checks, but to also retroactively receive the $1,200 individual payments from the CARES legislation.
Not included in the new stimulus were the two thorniest provisions that for so long drove a wedge between congressional leaders: Democrats' money for state and local governments and Republicans' legal liability protections. Party leaders begrudgingly agreed to set those issues aside for a future battle.
Democrats have described the relief package as an "emergency" measure that will need to be accompanied by yet another bill under the new administration. President-elect Joe Biden as said as much.
"It's a down payment, an important down payment on what's going to have to be done beginning the end of January into February," Biden told reporters last week as a final agreement was still being hashed out. "But it's very important it get done."
But the fate of another stimulus likely lies with two runoff Senate races in Georgia that will determine party control of the Senate. Should Republicans maintain majority in the upper chamber, it is unlikely that GOP senators will be willing to dole out more relief as the country begins to reopen amid vaccine distribution.
Senate Republicans don't view the $900 billion bill as simply a "down payment."
"I don't see it that way, but I know that's how [Democrats] are talking about it," Senate Majority Whip John Thune (R-S.D.) said last week. "If we address the critical needs right now, and things improve next year as the vaccine gets out there and the economy starts to pick up again, then there may be less of a need."