90,000 bottles of vodka allegedly destined for North Korea seized by Dutch government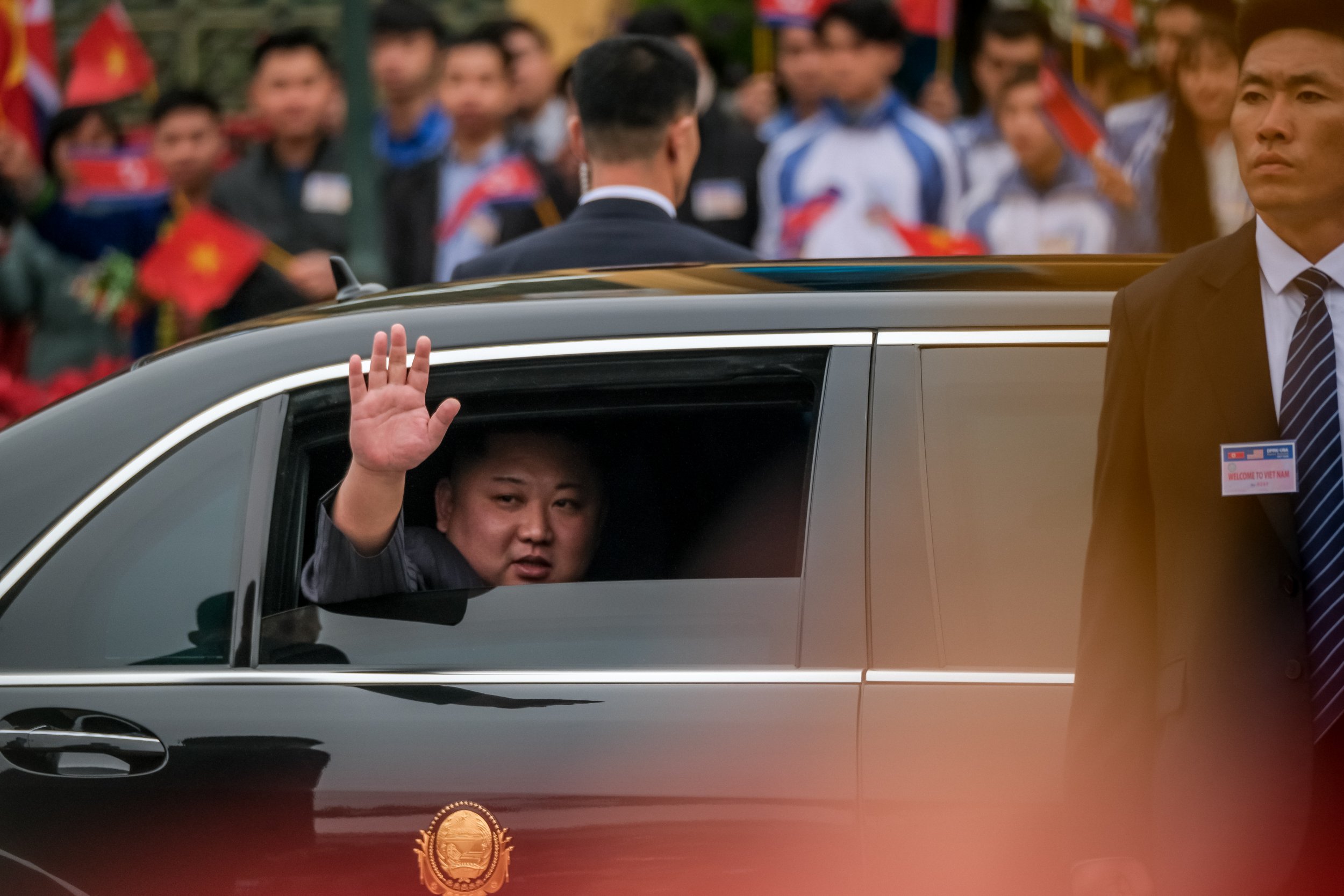 North Korean leader Kim Jong Un and his army chiefs might need to make alternative party plans as 90,000 bottles of vodka suspected to be destined for North Korea were seized in the Netherlands by customs officials.
The 3,000 large boxes of liquor arrived in the port of Rotterdam on Thursday night from Russia on a freight ship that belonged to the Chinese cargo company Cosco Shipping. But after being flagged as suspect in Hamburg—officials were suspicious as to whether the destination really was China, as the paperwork claimed, or North Korea—it was intercepted, and the suspicions were confirmed.
"We suspected that this particular container was subject to the sanctions regime for North Korea," customs official Arno Kooij told Dutch newspaper Algemeen Dagblad. While he added that "we do not want to release more information than necessary about our control strategy," Kooji described the difficulties Dutch customs faced in identifying the vodka.
The boxes of vodka were underneath heavy aircraft equipment and so "were virtually impossible to remove," Kooji said. The next morning, the Ministry of Foreign Affairs was contacted and ordered the boxes to be inspected. After considering whether to let the cargo continue to China and unload the airplane fuselage, and then have it return to the Netherlands to inspect the boxes, experts from the shipping company finally found a way to navigate through the equipment without unloading it into the port.
"When something like this happens, you get really creative," Kooji said. "There are hundreds of laws that the Customs Administration monitors. But this particular shipment—underneath a fuselage—is one that I will not easily forget."
For the Minister for Foreign Trade and Development Cooperation, Sigrid Kaag, it was question of upholding the authority of the U.N. "The U.N. Security Council has imposed clear sanctions on North Korea," Kaag told AD. "The sanctions also govern the import of luxury goods and it is important to enforce them."
"My compliments to all those involved, including the shipping company," she added.
Many believe that it is the strict policy of sanctions that has brought Kim Jong Un to the negotiating table, with North Korea's leader set to have a historic second round of talks with President Donald Trump this week in Vietnam. But China and Russia have repeatedly called for relaxing of sanctions and have often offered North Korea a way around them.
"Kim has bought lavish items from China and other places like…expensive musical instruments, high-quality TVs, sedans, liquor, watches and fur as gifts for the elites who prop up his regime," South Korean lawmaker Yoon Sang-hyun said in a statement in October 2018, according to Reuters. She put the value of these goods at a minimum of $640 million for 2017 alone.