With 90,000 People Expected, Belmont Stakes Officials Prep for Travel Difficulties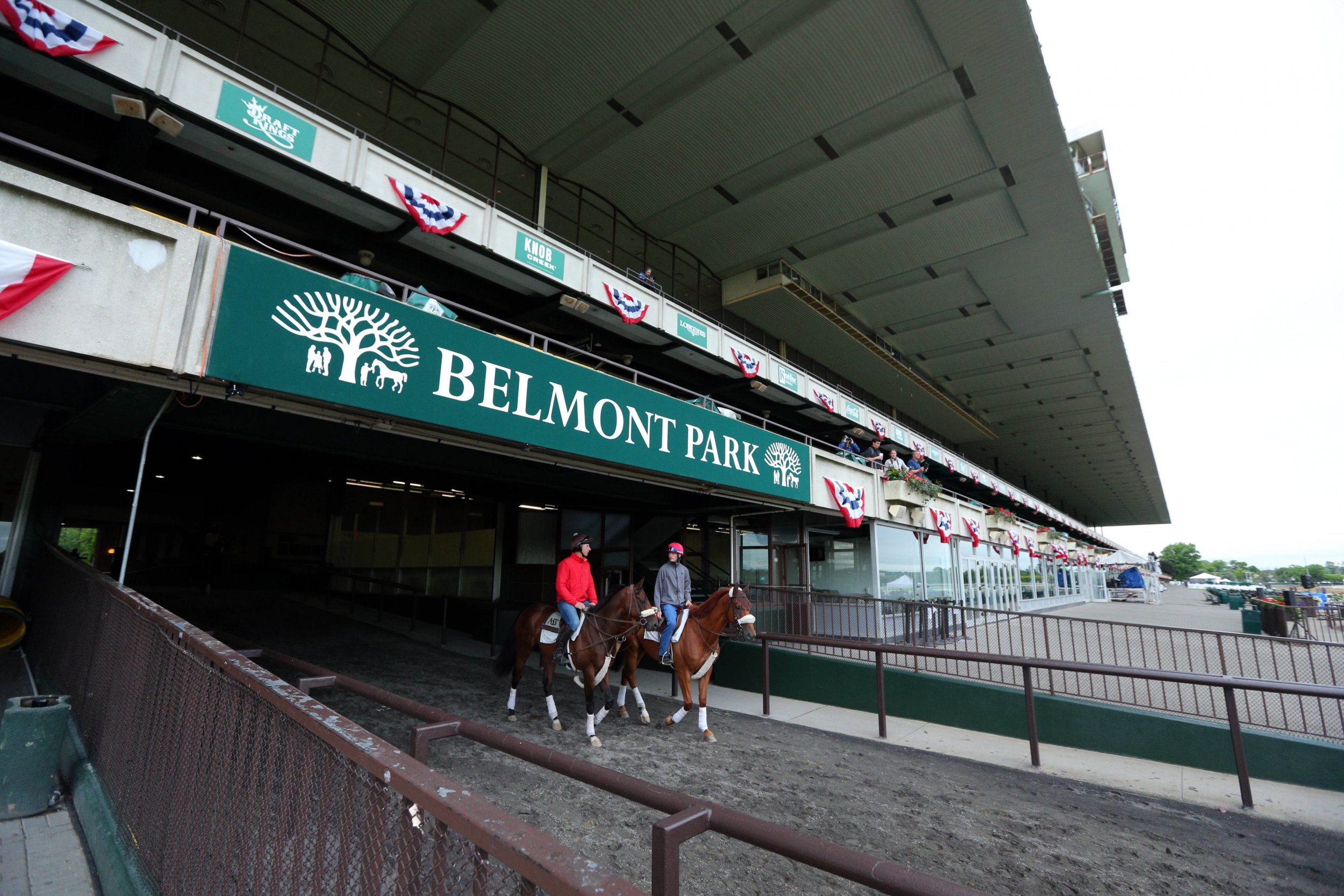 Following the 2014 Belmont Stakes, some race fans pried open the back of a bus and climbed inside, desperate to make it back into New York after a long and altogether unpleasant race day. Some were price-gouged by car services, as a car seemed the most reasonable way to get back home, only to find themselves sitting in traffic for hours. Many more stood in line for public transportation for up to three hours.
Last year's race was plagued by huge crowds, over 100,000 total, poor sanitation, disastrous public transportation, traffic, a lack of food and drink, and perhaps worst of all, a missed opportunity at the Triple Crown as California Chrome was unable to clinch the win.
This year, officials claim it will be smoother sailing, though transportation delays are still to be expected.
To curb the sheer number of people attending, the track put a cap of 90,000 tickets on race day. "Currently we are not sold out but we fully anticipate being sold out by tomorrow," a track spokesman told Newsweek. "Ticket sales have been surging all week. As of last evening, we have less than 7,000 tickets remaining."
About a third of those who travel to the race do so by train, hopping on the usually quick ride on the LIRR from Penn Station in New York City. Last year, the LIRR became so overwhelmed that race goers had to be evacuated from a train platform, for fear it would collapse under the weight of New Yorkers trying to get home.
To avoid such madness, the LIRR plans to run continuous service this year and offer more trains back to the city. A regular schedule will not be used, it will just be a constant shuttle.
In addition to offering more trains, Belmont Park will host a concert following the race. The Goo Goo Dolls will play and hopefully many race-goers will stay for the show, trickling out of the park instead of all leaving at once in a mad dash after the main event.
Even with all of these improvements, park officials warn that the process will not take the usual half hour, though it shouldn't take the three hours it took last year either. "Fans are strongly encouraged to plan ahead and build significant time into their travels to and from Belmont Park," the race course said in its travel tips.
"Have some patience. We are going to be able to move you much quicker than we were able to last year," Long Island Rail Road President Patrick Nowakowski said at a press conference.
The pressure is on officials to have things running at least somewhat smoothly, as last year's mess was criticized by everyone, ranging from local race attendees to tourists to high ranking politicians. Even the horses, though they couldn't express it, must have been frustrated with the wall to wall traffic.
While issues are still expected with transportation, the race track has promised vast improvements to the food and drink situation. The Belmont Jewel, the race's signature bourbon drink sold in a commemorative cup, will be plentiful, promises a track spokesman. "We've increased the number of stations that are selling the Jewel so they will be much more readily available," he told Newsweek.