Cannabis has been expanding its reach over the past several years in the United States, and with it, public opinion has, too, with two-thirds of America supporting the legalization of marijuana, according to a new poll at Pew Research Center.
Just over half of U.S. adults, 52 percent, opposed legalization in 2010 but nine years later, that number has gone down considerably to 32 percent.
The Pew poll is broken down into every generation including partisan divides between Republicans and Democrats, with a staggering 91 percent of Americans in favor of legal marijuana for medical or recreational use—59 percent want both uses legalized—while 32 percent support legalizing it for medical use only.
While Republicans and conservative-adjacent people support it less, millennial Republicans predominantly support the use of legal marijuana, almost as much as their Democratic millennial counterparts (71 percent versus 78 percent).
Almost 8-in-10 Democrats and progressive-leaning independents supported legal marijuana use.
The generational divide between boomers and millennials has been reduced around marijuana use—48 percent of adults 65 and older are in favor compared to 69 percent of adults between the ages of 28-29—but younger adults are still more likely to support legalizing it for both medical and recreational use.
With a majority of Americans in favor of legal cannabis use, including 11 states that have legalized it and 15 states who have decriminalized it, there are still hold-out states who don't support it.
In Idaho, cannabis use is illegal for all purposes; possession of small amounts is a misdemeanor crime. A 2015 bill to legalize CBD oil passed both houses of the State Legislature but was then vetoed by the governor despite 91 percent of Idahoans supporting medical marijuana.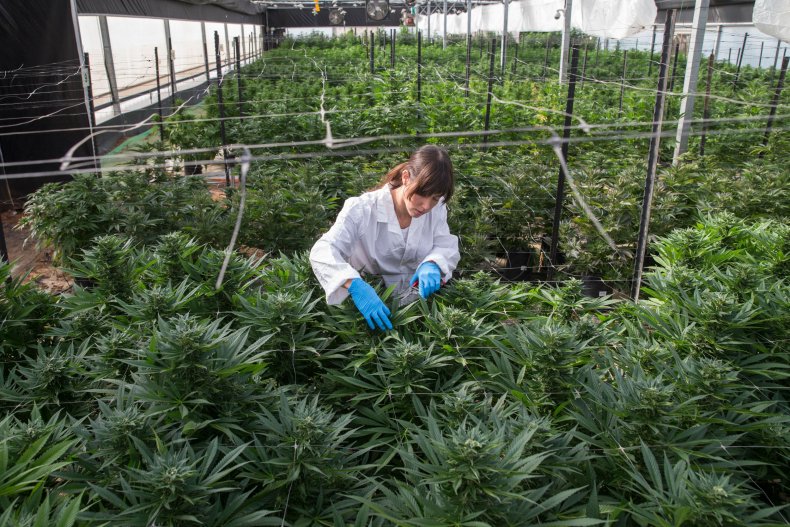 South Dakota had a medical marijuana initiative with roughly 15,000 signatures submitted, but the secretary of state said there were not enough valid signatures to put the measure on the ballot—so CBD and THC products remain entirely illegal in the state.
South Dakota is also the only U.S. state which outlaws ingestion of controlled substances, and testing positive for cannabis can be a felony offense.
The first offense in Nebraska for possession of small amounts of marijuana was reduced to a civil infraction in 1979, but since then it's been entirely illegal. A medical marijuana initiative in the state was shelved until 2016, but it was then blocked by a Senate filibuster.
The state of Kansas has not at this time tried to pass a medical cannabis initiative. Kansas does not offer the initiative and referendum process. So even if its residents approve of legalizing medical marijuana, the state legislature would still need to introduce a bill.