9/11 Anniversary: Memories of Downtown Manhattan Will Always be Marked With 'Fear and Sadness'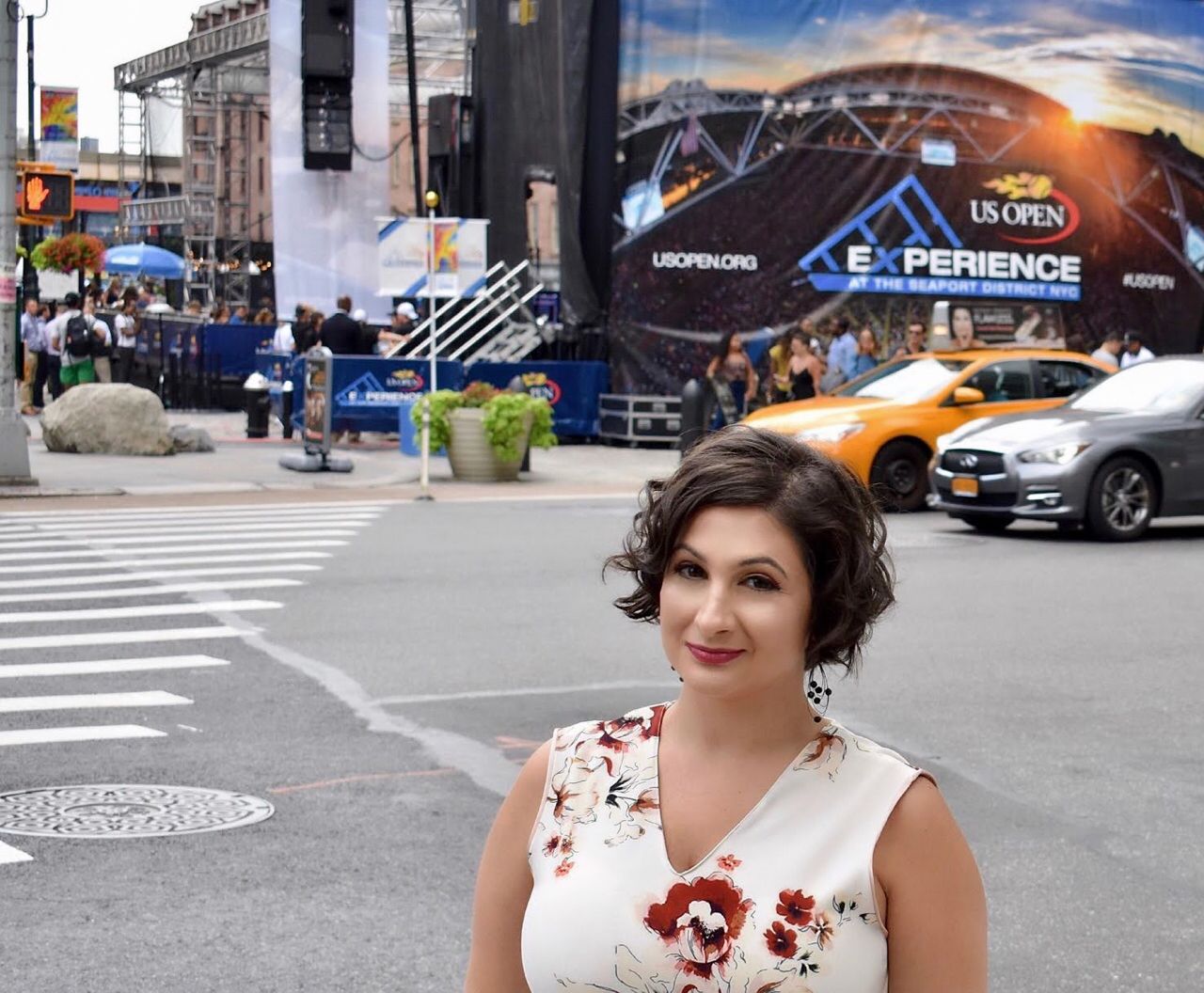 The South Street Seaport was where my grandma took me to feed the birds and look at the boats, visit the pirate store with little gems and fool's gold, eat at the food court and look at toys. The World Trade Center was just there, in the opposite direction of our walk, a place that I went to eat Krispy Kreme donuts with mom and sit along the edge of the fountain with the giant gold sphere, inching my fingers closer to it even though my mother warned me not to touch it, because, you know, germs.
Walking to the seaport was all about the destination, the ritual, the routine with the one woman in my life who represented joy and unconditional love, bopping around with blinders on like any child would. We'd run into the neighborhood locals, old Italian men with too much cologne on and '70s style sunglasses who'd slip me a $5 "for college," and the women from Trinidad who gathered outside of the pizza place and who I sometimes sang a little tune for while grandma beamed with pride. There were colored two-seater benches in red, yellow and blue, one structure with chairs connected diagonally, where we'd sit and eat ice cream from Mister Softee on our way there and back—despite all of the changes, those are still there now.
We'd pass the storefronts on the way to the mall that had the pretzel place, where we'd eat a soft pretzel and lemonade and share some with the birds, then stop into the seashell store and buy more little trinkets I didn't need.
Now known as the Seaport District, luxury stores, hip restaurants and events galore are populating the same cobblestones that I used to push my doll stroller along.
The post-9/11 revitalization of Lower Manhattan has been an ongoing project, and it's exciting to see a neighborhood that was once known for being so "un-residential" that the police forgot to evacuate our apartment complex on September 11 is becoming the new "trendy nabe."
At the same time, there's this sense of ownership over these streets that tugs at my gut and feels almost surreal: We literally lived through history 16 years ago. To see it the way it is today, you'd never imagine what it once was, or the slow evolution and recovery from the months and years of aftermath that followed September 11.
Before that, we were just like any other community.
'Nothing Would Ever Be Normal Again'
For weeks after September 11, the only real destination down here was known as Ground Zero, a pit that emitted smog and the stench of bodily remains for a long, long time. When they put up netting to stop people from taking photos through the fence, gawkers poked holes in it to take pictures, sometimes smiling in front of it like they were at Disney World.
As a child living and going to school blocks from the World Trade Center on 9/11, my experience involved everything from running from a giant cloud of smoke and debris to winding through the bleeding bodies of people covered in soot and ash. I was covered in it too, and kept forgetting to pull my shirt over my face to protect myself from the noxious air. We spent an hour navigating the horror, trying to get home, normally a 10-minute walk from school, but police blocked every possible way. Once we finally made it back to our apartment, we found our neighborhood had become a war zone.
Soon the power would go out, the phones, the water. When we wrapped towels around our heads to use the payphone across the street, we were entirely alone in that dust storm that came from the towers, which were still on fire. The payphone worked for long enough for my dad to tell me that the police told him everyone had been evacuated. But we hadn't been. As days turned into weeks, we only had the food and medication my father helped coordinate from New York Downtown Hospital across the street. We also had more threats of collapsing buildings, bomb scares on nearby landmarks, and instructions to pack an emergency bag and have the whole family ready to leave on a split-second's notice—without having any idea where we would go.
No trains or buses would even come downtown, and cars weren't allowed in.
The National Guard showed up, the sound of a plane sent me into a hysterical panic, I wasn't sleeping, I was always worried, paranoid, ready to take off at the next attack, having nightmares and flashbacks, feeling like a sitting duck waiting to die. While the rest of New York City above Canal Street and the world at-large resumed "life as normal," it became very clear to me that nothing would ever be normal again.
Lower Manhattan was destroyed, never to return as it was, but years later, slowly, with delays and confusion and triumphs and lots and lots of tourists buying booklets toted by men profiting off of the explosions (why would anyone want a souvenir book with those images? I still don't know) it was finally reborn as a symbol of American can-do spirit.
For so long, we lamented that there was nothing new being built, that the revitalization of Lower Manhattan was still just a concept and sighed over the "inevitable delays" that kept us from thriving. Meanwhile, local mom-and-pop restaurants and shops slowly but surely made their way to the space around the Seaport, as did a few new schools. It was cool—we had neighborhood "spots" to go to for dinner owned by our neighbors and a few cool stores that were not only convenient but fun to frequent. We still had The Gap that was never too crowded, and sure, it always smelled funny since it was housed in what used to be the Fulton Fish Market, but you had to weigh your pros and cons.
Then, the scene totally changed when one of the most renowned real estate developers in the world took over, though we still thought it was pretty darn cool. The Gap became the now infamous bevvy of pop-up eateries known as Smorsgasburg. Fast-forward another year, and hundreds, maybe thousands of people are flocking down to the Seaport every night to play oversize board games, drink at a giant bar, frequent one of the most trendy and unique restaurants to open below Canal Street (I have to admit, I'm a fan) and listen to live music.
Jarring Downtown Changes
What still gets me is this: They likely know nothing of the history of the ground they're standing on. They know this area as the place they go after work for drinks and maybe to hear some music. The destruction of the World Trade Center barely registers, beyond an offhand "Oh, look, there's the new Freedom Tower in the distance," comment if you are standing in the right place.
The neighborhood is intertwined with my life like no other neighborhood could possibly be. The changes are happy and emotional, but they are also jarring.
There was one year when I moved around a bit, but never left the city—it was literally part of me and the me I had come to know, and when so much was uncertain in life, there was still certainty in the rush-hour crowds or the train line to take instead of the usual one, which the MTA website failed to even report wasn't working (but I knew it wasn't, because I'm from here).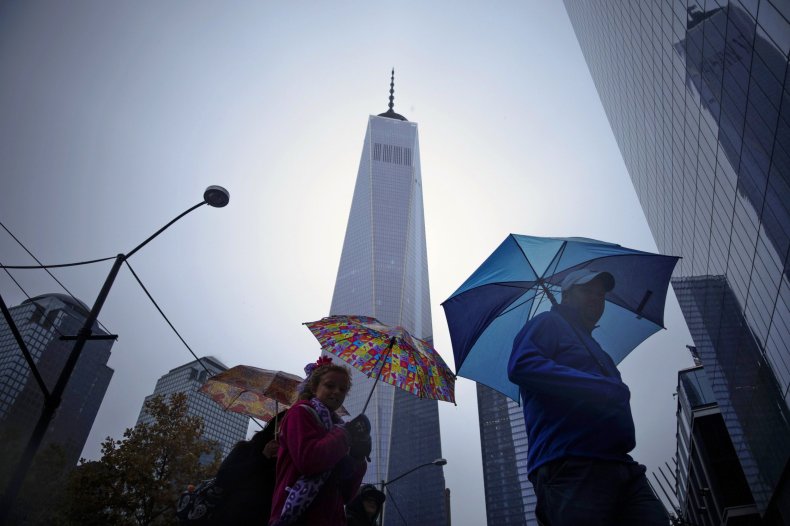 And when big changes started to come to what felt like a neighborhood that was so different than the bustling rest of Manhattan—with its quiet inset blocks, cobblestone streets, some with foot traffic only and quiet seats along the water—people began to kind of freak out.
Walking amid luxury housing and expensive stores and exclusive restaurants feels pretty awesome on some nights. On others, I feel like I want to stand on a soapbox and deliver a speech about how everyone is paying crazy high rents to live somewhere that was once covered in ash and smog and 22 other toxic chemicals.
I can also feel a bit sad and nostalgic for the days when you didn't have to worry about getting a spot down on the pier to watch the boats or take an alternate route with the dog because there'd be less foot traffic.
So this is not your typical gentrification story, with people complaining about the arrival of bespoke leather hat shops or hipster coffee shops. It's a story about how, no matter what happens, for those of us who were here from the beginning, for those of us who were here and are no longer here, like my grandmother, it's a neighborhood that will always be marked with fear and sadness, and, if I'm being honest, a little bit of anger that nobody can ever quite understand.
Whenever we go through something personal and traumatic, we often feel that nobody will understand. Even more to the point, nobody quite knows unless you tell them, and why would you tell them, and how would you tell them, anyway?
Some days, I'll likely walk around with the same feeling I did when our wedding planner asked us, a few months ago, if we wanted to take photos at the venue's 9/11 Memorial—the instinct to shout "No, and that's obnoxious as hell," followed by a polite "No, thank you," and wondering who, if not friends and family members of the people who were lost that day, would want to take their picture there anyway, and why.
I hope that all of the after-work partygoers around Battery Park and Tribeca and FiDi and the Seaport District who are moving down here, lobbying for reservations at the new movie theater, flocking to concerts and the "new and improved" Christmas tree lightings, will pause for a moment when they get here.
Rather than just taking a photo of the new Freedom Tower or ignoring it altogether, my wish is that they'll take a moment to reflect, as they are afforded the luxury of doing so without having some of the most horrific images a 12-year-old could witness come to mind.
I hope that people who still go about their day in movie theaters and concerts and run marathons from Boston to London appreciate how lucky they all are to be here, literally, here, while people whose lives were changed—and some, taken—forever, sit, walk, or sing alongside them.
Helaina Hovitz is an editor, writer and author of the memoir After 9/11. She has written for The New York Times, Salon, Glamour, Forbes, Women's Health, VICE and many others. She is currently the Editor of Content Collaborations at Upworthy/GOOD. Reach her on Twitter @HelainaHovitz, www.HelainaHovitz.com and Facebook.com/HelainaNHovitz.