9/11 Child Stares Down Al-Qaeda Operative Who U.S. Says Helped Kill Her NYPD Mom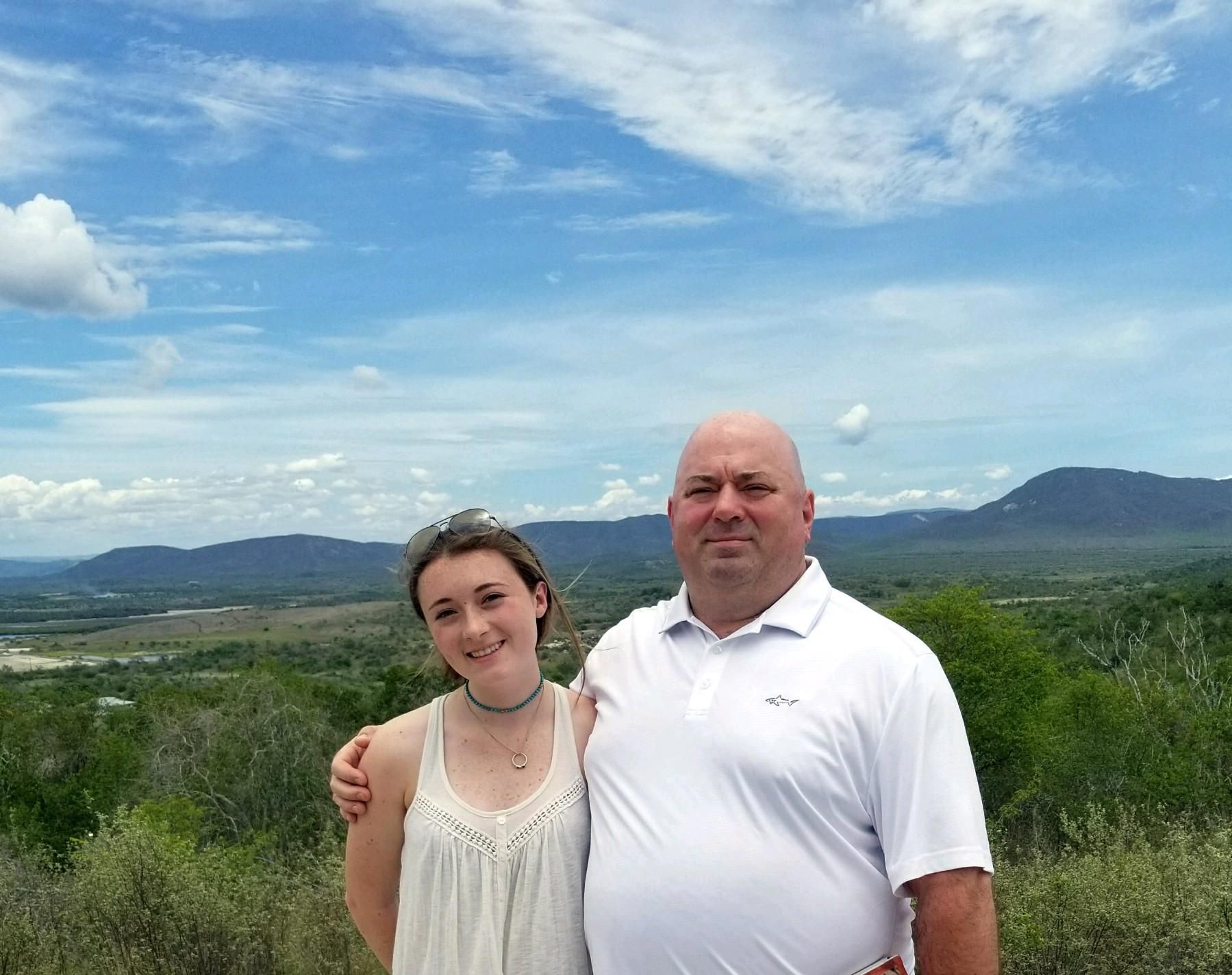 It is one of the enduring, heartbreaking images capturing the pain felt by the more than 3,000 children who lost parents on 9/11: 2-year-old Patricia Smith, in a red velvet dress, walking across the stage at Carnegie Hall while holding her daddy's hand so that then-New York City Mayor Rudy Giuliani could drape the Medal of Honor awarded posthumously to her mother around her tiny neck.
Moira Smith was the only female NYPD officer who perished in the maelstrom in downtown Manhattan when the Twin Towers fell on September 11, 2001, and one of the 60 NYPD and Port Authority officers who died that dark morning. Another 343 New York City firefighters were also killed.
Related: Mother's Day: Spare a thought for moms with kids behind bars
Smith was one of the many heroes that day. She was photographed leading a bloodied, dazed Wall Street worker, one of the dozens she is credited with saving, out of a tower two minutes before she died when it fell. She was 38 when she died; recovered from the rubble were her dented NYPD tin badge No. 10467, with the tiny 13 that signified both the Manhattan precinct where she worked and the years she had on the job. It was caked with dirt, and her leather gun holster, which had her house keys attached, was also recovered.
Her husband, Jim Smith, who was also a NYPD officer on 9/11, donated Moira's belongings to the National September 11 Memorial and Museum, where they are now on display.
On Sunday, Mother's Day, Patricia Smith was again at her father's side, only this time they were at Camp Justice in Guantánamo Bay, where a high-level Al-Qaeda operative, Yemeni Walid bin Attash, was attending pretrial hearings for his role in allegedly planning the 2001 attacks. Patricia, now 17, had flown to Guantánamo because she wanted to stare down the man the United States says helped kill her mother.
"I am glad Patricia was able to accompany me here to see for herself the monsters responsible for the murder of her mother," Jim Smith told Newsweek from Guantánamo Bay. "It will be her job to carry on the search for justice in the event I am unable to in the coming years."
He spoke to Newsweek just minutes before he entered the room for the hearings for the upcoming death penalty trial of Attash, who, federal prosecutors said, "participated in the plot resulting in the September 11, 2001, attacks by, among other things, collecting information about matters relating to airport and airplane security measures." According to court documents, bin Attash also played a major role in the 2000 attack on the USS Cole in Yemen.
Bin Attash is slated to go on trial alongside another Al-Qaeda leader, Khalid Sheikh Muhammed, and three other jihadis at Guantánamo Bay in the coming weeks, according to the Department of Defense.
Bin Attash, 39, has been held at Gitmo for nearly 11 years on war crime charges and is considered a high-level detainee, according to court records. Last year, he tried to fire his team of Pentagon attorneys and was silenced after an outburst, saying, "No lawyers at my table." That argument continued Monday in the morning session of the hearing, Jim Smith said.
The hearings Monday come on Peace Officers Memorial Day, designated as a national day of mourning for fallen officers by President John F. Kennedy in 1962. Moira Smith's name is among the names of more than 20,000 slain police officials carved into the marble walls of the National Law Enforcement Officers Memorial in Washington, D.C.
The death toll for police officers and firefighters connected to the September 11 attacks continues to climb because of serious, long-term illnesses related to exposure to the toxic conditions at Ground Zero.