9/11 Children: Scientists Find Toxins in Their Baby Teeth
On September 11, 2001, Lucie Lagodich was just 11 months old but already able to sit up. A private family photo snapped on that day and shared with Newsweek by her mother, Tracy Gill, shows her perched on an exposed, cement rooftop in downtown Manhattan. Just above her, two plumes of smoke drift from the giant holes ripped in the World Trade Center towers.
"There is the innocence of the child, and then there is this horrible event taking place, with no connection between the two," says Lagodich, now 16. "When I look at that photo, it is so surreal to me. It was such an insane moment in our history. I don't remember it, but, in some way or another, it has always been a part of me."
The baby teeth of 9/11-era children like Lagodich have become the focus of a pilot study in recent months by scientists at New York's Mount Sinai Hospital. They are examining how pollutants released into the air when the World Trade Center towers collapsed may have long-term health consequences for children who grew up near Ground Zero, many of them now teenagers and young adults. In preliminary results shared exclusively with Newsweek, the doctors said approximately half of the baby teeth tested from four small batches last week showed traces of tin and lead, neurotoxins found in the dust cloud left by the fallen towers.
"We didn't know what we'd find, but the lead and tin, these two elements, turned up as a strong signal in the data," says the study's lead scientist, Dr. Roberto Lucchini, professor of preventive medicine at Mount Sinai's Icahn School of Medicine. "It shows the need to broaden the research to include more baby teeth that would allow us to form firm scientific conclusions."
Neurotoxins are destructive compounds that can affect the entire nervous system, which include the brain and the spinal cord, regulating everything from anxiety to obesity. "Of course, we know that the inhalation of dust and particles can trigger cancer and respiratory and cardiovascular problems. But it can also create systemic reactions throughout the body, regulating things like hormones, behavior and the brain," Lucchini notes.
Related: Cancer and other diseases link to the 9/11 attacks are surging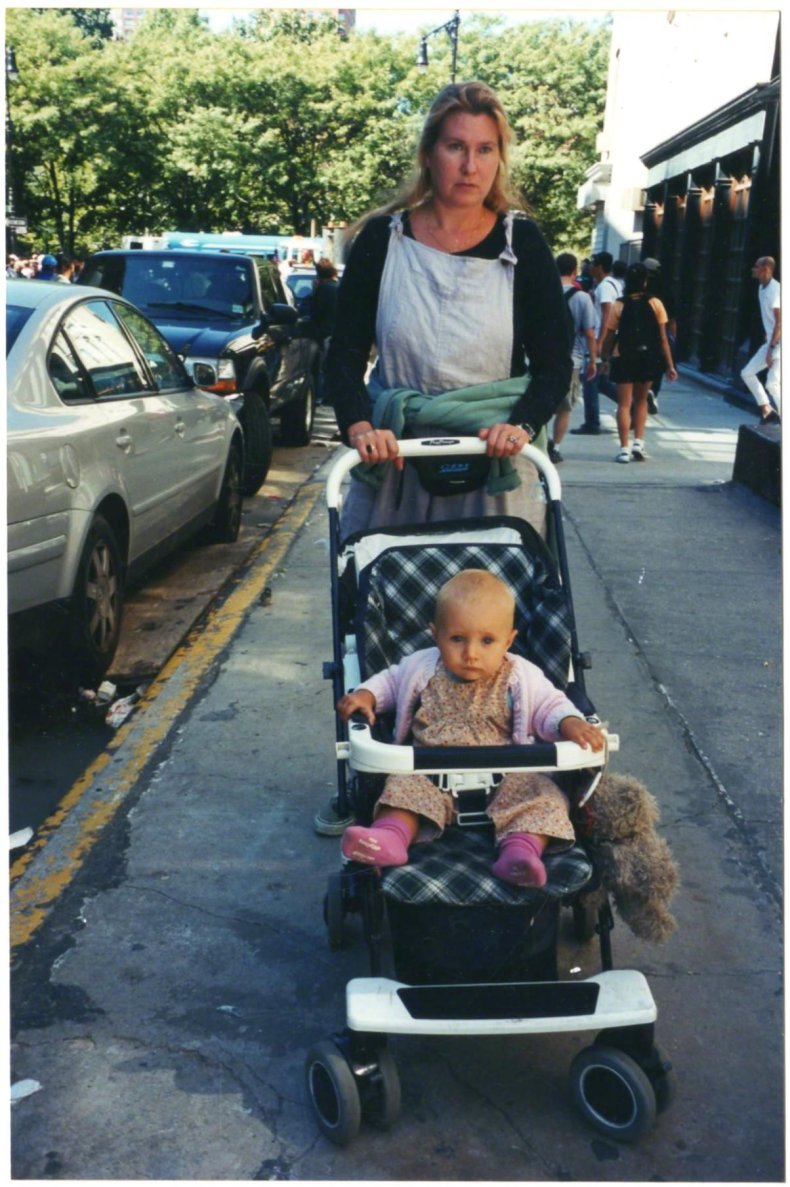 Doctors at Mount Sinai estimate that as many as 400,000 people have been affected by cancers, diseases and mental illnesses linked to the September 11 attacks. This figure includes those who lived and worked within a mile and a half of Ground Zero in Manhattan and Brooklyn, the majority of whom still don't know they're at risk.
Two of the batches of teeth tested in Lucchini's study showed "very unusual patterns" in their chemical compositions, says Dr. Manish Arora, an associate professor of dentistry and environmental medicine at the Icahn school. "We've seen tin in the teeth of adults who are much older, 50 or 60, yes, but I've never seen it in kids," says Arora, citing studies around the world. "We also saw repeated lead exposure in the teeth of a second child in this study, which means we have to sit down with the family and find out if there were any other reasons the child may have been exposed."
Arora, who studies the impact of chemical exposures from early childhood on lifelong health, has examined hundreds of samples of baby teeth in industrial cities in Italy and in high-traffic areas of Mexico City, but he has never seen results like those he's finding in the baby teeth of the 9/11-era children. "It is completely different from what we've seen before," he says. "This was really something so intensive for these children to be exposed to at the time. It is very important for us to understand the risks so we can provide them with information and recommendations."
The batches of baby teeth used in the study, donated by the parents of children both born and unborn at the time of 9/11, were blind-tested by Arora using a laser that can detect chemical exposures from microscopic pieces of dental tissue. Analyzing bands of the teeth is much like mapping the growth rings of a tree, with each slice revealing a universe of information, Lucchini says.
"With a tree, a wide ring means there was plenty of rain and the tree was in good health that year," he tells Newsweek. A thin ring means the conditions were not as ideal. It's very similar with teeth." Baby teeth are purer than any other kind because they are made of prenatal material, so chemical exposures are easier to measure and the outcomes clearer.
One of the pilot study's biggest challenges: finding children in lower Manhattan who still have their baby teeth some 16 years after the attacks. The pilot study took batches from four individuals, including one child who wasn't born until the spring of 2012, Lucchini says.
"Another one was being held in the mother's arms as the towers came down," he says. "If there was an absorption of chemicals through the mother to the infant during the pregnancy, that means these chemical elements did not reach just the teeth but the rest of the child." For purposes of privacy, the study did not reveal which results came from which children.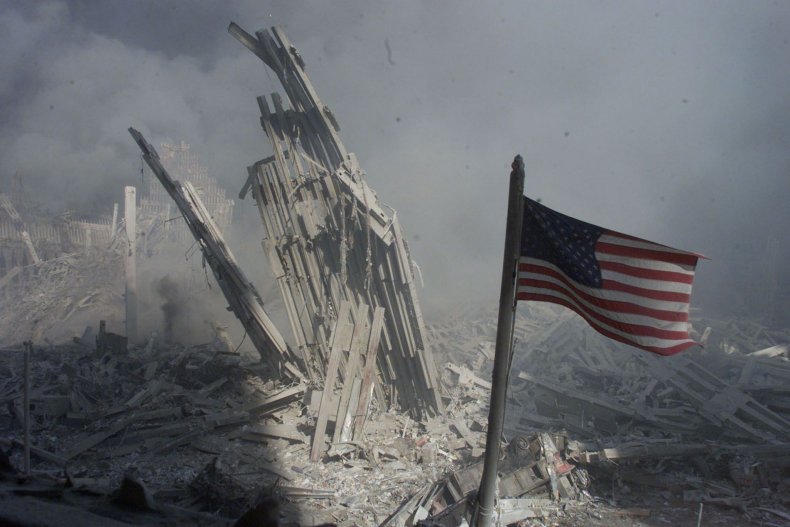 Lucchini, who collected most of the baby teeth during the past year from people throughout lower Manhattan, says he is hoping to recruit more participants for the study, as it is ongoing and he wants to expand its scale to reach more conclusive results. He says people can mail their teeth or drop them off. "We will take teeth any way we can," he says. "But they have to be out of the mouth."
Kimberly Flynn, co-founder and director of the downtown outreach group 9/11 Environmental Action, helped Lucchini contact the community for his study. She estimates that about 40,000 children were attending school or day care near Ground Zero during the attacks. "Children exposed to the 9/11 environmental disaster remain the least studied of any of the exposed population," she says. "The community continues to demand answers that will help families and children better understand what their future risks may be from 9/11 exposures."
Other studies focusing on the children of 9/11 are beginning to trickle out. One released September 7 by New York University Langone Health researchers showed early signs of heart disease risk among children exposed to the toxic chemicals from September 11.
Lagodich, who watched the Freedom Tower rise in the footprint of Ground Zero from the window of her downtown middle school, was one of the subjects of Lucchini's baby teeth study, she says. A competitive swimmer and the captain of her champion table tennis team, she says she's never noticed any health problems, but with all the headlines, "I do worry about it."
Her mother, Gill, says she and her husband, Simeon, both artists who co-own a period frame gallery in New York, debated leaving their home in Tribeca after the attacks, but chafed at the thought of allowing violent extremists to drive them from their neighborhood. "I'd never felt so patriotic before," says Gill, now 57. "We put signs up in our windows in big letters saying, 'HERE TO STAY.' Also, you just don't leave a rent-stabilized place in Tribeca."
Enrolling in Lucchini's study—the first 9/11 study Lagodich has participated in—certainly wasn't an easy decision for her and her family, but, she says, as a student fellow at the Museum of Natural History, she cannot help but be intellectually fascinated by the ongoing effects of September 11.
"I'm into the sciences and history," Lagodich says. "And this is a case where the two have collided in a way where history is affecting both the past and the future."