Is 9/11 Memorial Just Another Tourist Site After 15 Years?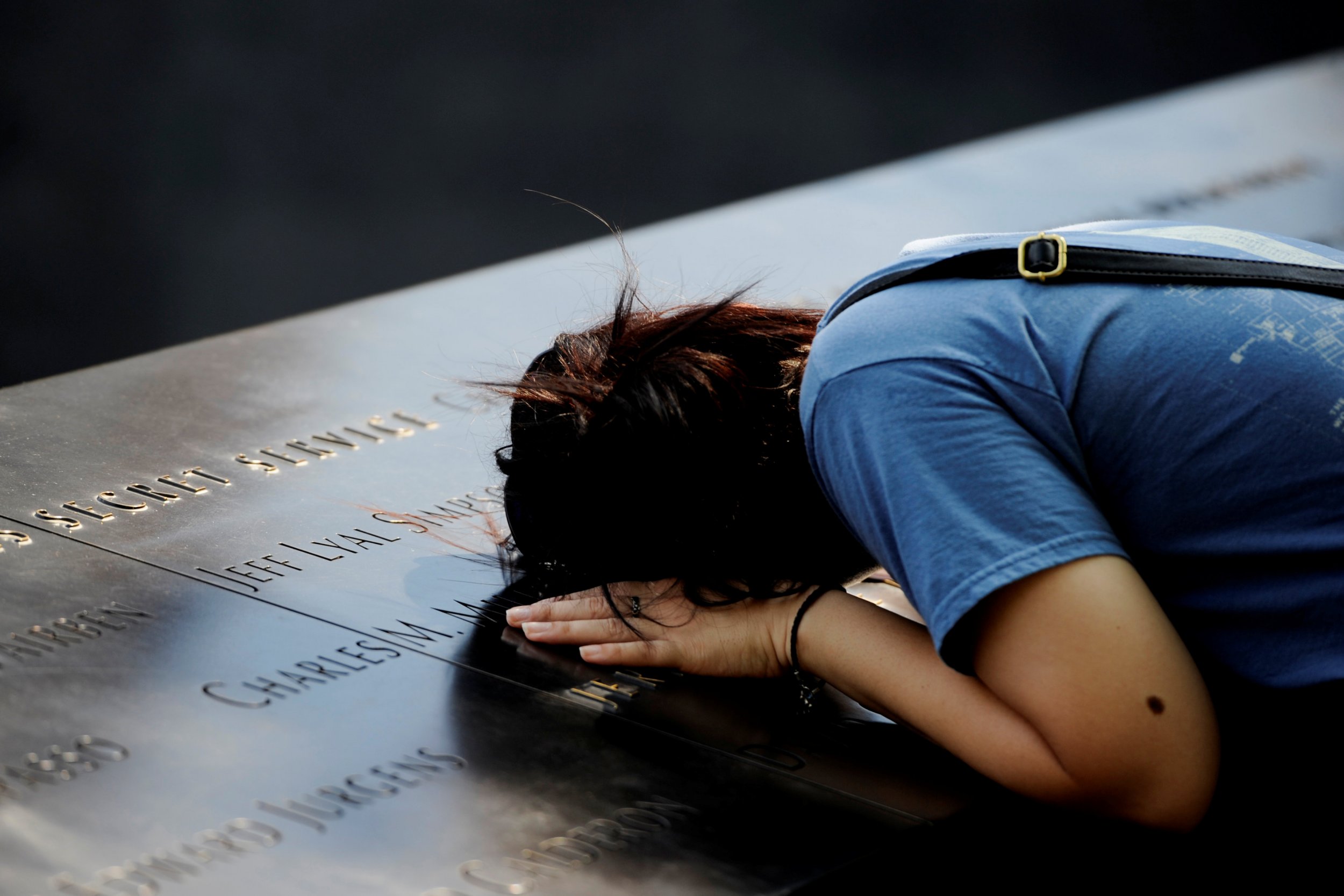 The memorial in New York City at the site where the Twin Towers fell in the Sept. 11 attacks 15 years ago straddles two worlds: one of the living and one of the dead.
A marker for where more than 2,600 people were killed, it attracts tourists from around the world. Some are drawn there to pause and reflect, others to satisfy a morbid fascination with the site of the worst attack on U.S. soil since Pearl Harbor was bombed in 1941.
Clutching cell phones, cameras and selfie sticks, visitors generally take their time around the National September 11 Memorial Museum. They are expected to turn out in droves on Sunday for the 9/11 anniversary. More than 28 million people have seen the memorial and 7 million have been to the museum since they were opened five years ago, leaving some local people thinking the significance of the site is fading as it becomes just one more tourist site.
Rosanne Hughes' husband died on Sept. 11, 2001, while he was on a work visit at the Windows on the World restaurant high in the World Trade Center's North Tower.
Now a board member of the New Jersey 9/11 Memorial Foundation, Hughes said it was hard for victims' relatives to sometimes see insensitive or even rude behavior at the plaza in Lower Manhattan.
"It's very disrespectful for people to go there and take selfies and smile for the cameras and in the background is where the towers collapsed," Hughes said.
"I saw people with their kids running around, you know laughing, having fun. I guess people just don't understand that it's just not that type of museum."
Early on that bright Tuesday morning in 2001, two hijacked planes were slammed into the North and South towers of the World Trade Center. A third plane was flown into the Pentagon near Washington, D.C., and a fourth crashed in a Pennsylvania field.
'Still Have Anger'
The memorial and museum, which cost more than $700 million to build, feature twin pools with waterfalls, each covering nearly an acre. The pools stand in the footprints of the towers.
Flanking the pools are platforms dotted with Swamp white oak trees and ivy beds. The names of every person who died in the 9/11 attacks are inscribed on bronze panels that rim the pools.
Coins glistened from the inner ledges of the pools, sharing space with paper napkins, bottle caps and even a plastic coffee cup one recent Sunday.
A security guard, who declined to give his name, said that during patrols he had to ask children to not sit on the names of the dead and stopped adults from stubbing out cigarettes on them.
The mood inside the museum, beneath "Ground Zero," is more solemn, its 110,000 square feet bearing witness to the attacks. People's identification cards, blood-stained shoes, photographs of fathers, wives, brothers and co-workers, intimate stories of loss and recovery tell the story.
Outside once again, Hughes of the 9/11 foundation, said it was upsetting to see hot-dog vendors and souvenir stands near the memorial. "We still have anger over what happened too, and we've moved forward from that. But this is something that just doesn't go away," she said. "It may be a photo-op for them but for us it is still very painful to watch."
Kenneth T. Jackson, a New York City historian and professor at Columbia University, said the attacks made the World Trade Center the most famous place in the world, and he believes visitors instantly realize its significance.
"It now joins the long list of New York City tourist attractions and, for better or worse, it is one," he said. "Even if there was no memorial, even if they left some broken stuff there, people would visit."