'9-1-1': Is Rockmond Dunbar Leaving as Michael Grant?
On 9-1-1, the course of love never runs smooth—after all, there is always someone who needs urgent medical care just as you are about to propose on the Fox show.
In the latest episode (Season 5, Episode 8), Michael Grant (played by Rockmond Dunbar) was waiting outside to propose to his partner David (La Monde Byrd), while David was desperately trying to finish the operation to remove a brain tumor from one of his patients, despite being asked to evacuate after an explosion at the hospital (9-1-1, never change).
Eventually, Dr. David was able to finish the operation and catch up with Michael. By episode's end, the pair were officially engaged.
Michael fans were happy for the couple, but then instantly had to deal with some sad news. Seeing as David is heading to Haiti to help after the hurricane, does that mean that Michael is set to leave with him?
Is Michael Grant Leaving 9-1-1?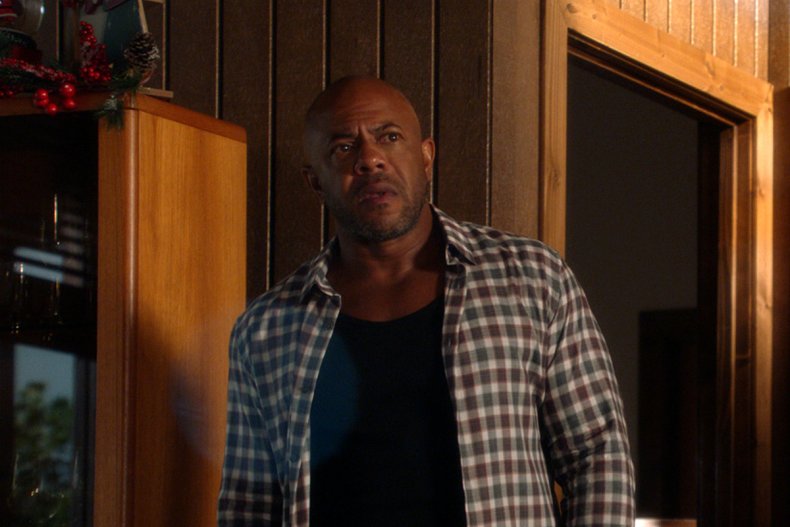 Yes, it does. Later in the episode, Michael revealed that he is going to join his new fiancé in Haiti, saying "I can't save lives, but I can help rebuild one." Fans were then treated to a montage of moments from the five seasons so far featuring Michael and ex-wife Athena (Angela Bassett).
Michael actor Rockmond Dunbar also seemed to confirm his character was exiting the Fox show. Though at time of writing he has not made a public statement, he did retweet a number of tweets from fans saying goodbye to his character in the aftermath of the episode airing.
Of course, the character has not died, so the door is always open for him to return. After all, past cast members have previously returned to the show after leaving, like when Connie Britton's Abby left the show after Season 1 and then returned for the Season 3 finale.
However, fans probably should not hold their breaths about the character returning any time soon. Michael made a point of saying he was joining David in Haiti indefinitely, which means there is no return to the show on the horizon.
Michael's exit makes him the second character to leave the show this year. 9-1-1 fans also said goodbye to Jennifer Love Hewitt's Maddie after she left Los Angeles to find some help for her deteriorating mental state as a result of postpartum depression.
However, the difference is that Hewitt's exit from the show is effectively her maternity leave following her giving birth in real life—and the showrunners have hinted that the character will be back at some point. There have been no such hints, however, related to Michael.
Why is Rockmond Dunbar leaving 9-1-1?
In a statement, Dunbar revealed that he was the latest actor to leave their show over vaccine mandates in the TV industry.
He said: "I applied for religious and medical accommodations pursuant to the law and unfortunately was denied by my employer. My sincerely held beliefs and private medical history are very intimate and personal aspects of my life that I do not publicly discuss and have no desire to start now. I've been an actor in this business for 30 years, but my greatest roles are as a husband and father to our four small children. As a man that walks in faith, I look forward to what the future holds. I have enjoyed the last 5 seasons with this wonderful cast and crew and will cherish the time I've been blessed to spend with this series and wish everyone involved nothing but the best."
In response, 9-1-1 makers 20th Television released a statement reading: "We take the health and safety of all of our employees very seriously, and have implemented a mandatory vaccination confirmation process for those working in Zone A on our productions. In order to ensure a safer workplace for all, Zone A personnel who do not confirm their vaccination status and do not meet the criteria for exemption will not be eligible to work."
A joint report on on-set health and safety from multiple filming unions defines Zone A as "any perimeter within which activity occurs without physical distancing or the use of PPE. In most cases, this will mean performers working on set with no protection alongside crew."
9-1-1 Season 5 continues Mondays at 8 p.m. ET / 7 p.m. CT on Fox.
UPDATE 11/17/21 5:00 a.m. ET: This article was updated following the release of statements from Dunbar and 20th Television.