9/11 Museum Opens Exhibit Depicting the Manhunt for Osama bin Laden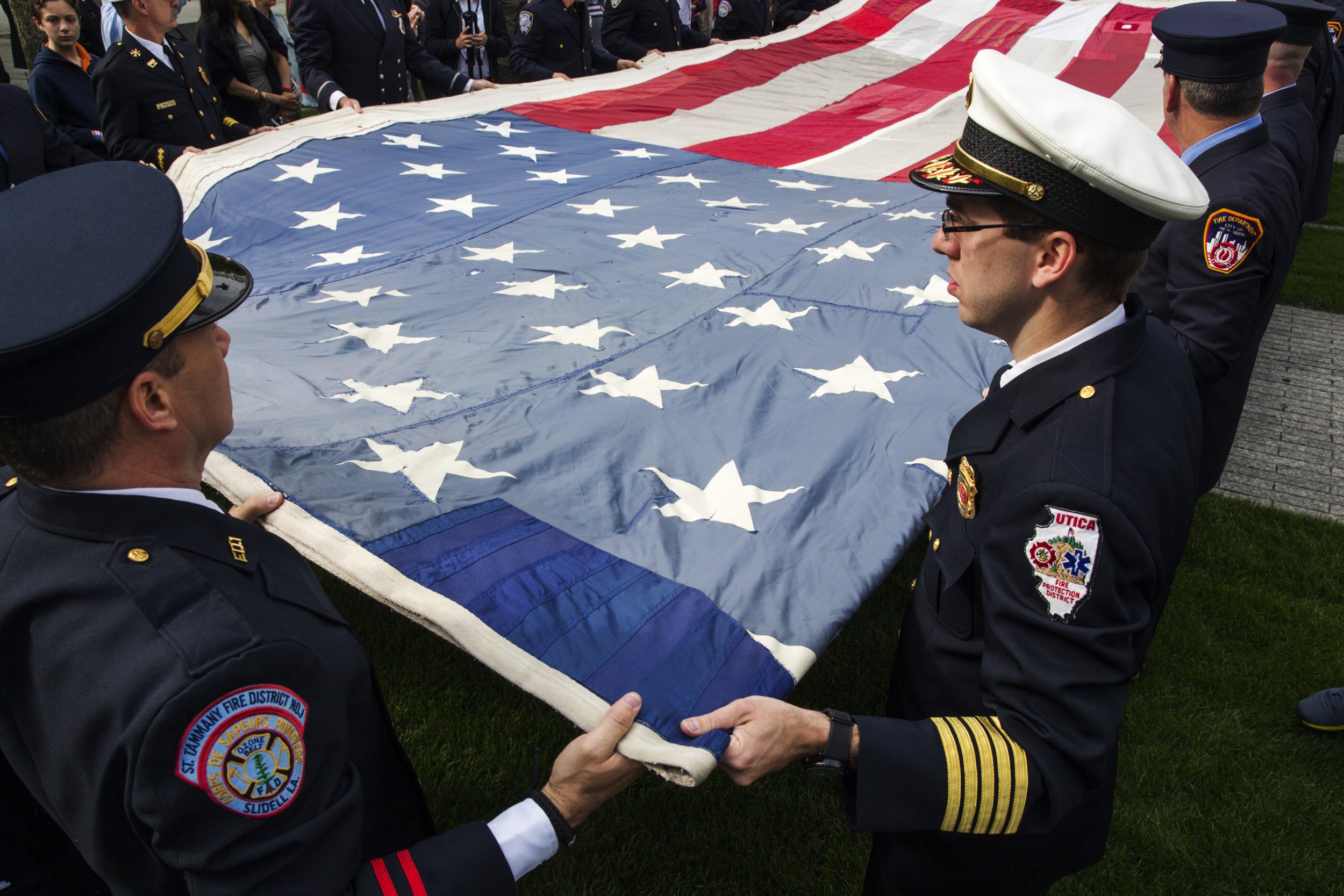 Today the National September 11 Memorial & Museum has unveiled an exhibit depicting the hunt and eventual slaying of al Qaeda leader Osama bin Laden. The new exhibit, located in the museum's Foundation Hall, features photographs and key pieces from the mission.
One of the centerpieces of the new exhibit is a uniform shirt worn by a now-retired member of the U.S. Navy SEAL Team 6 instrumental in the 2011 raid and capture of the wanted al-Qaeda leader. The shirt features a backwards black-and-brown-colored American flag, a symbolic gesture paying homage to the time when flag-bearers marched ahead of soldiers on their way to the front lines, and the flag would fly backwards as they advanced.
"This exhibit not only captures a seminal moment in American history, it also allows millions of visitors the chance to recognize the extraordinary bravery of the men and women who sacrifice so much for this country at home and abroad," 9/11 Memorial President Joe Daniels said.
Additionally, viewers can see a brick from bin Laden's former compound, as well as the challenge coin donated by "Maya," the enigmatic CIA operative instrumental in locating bin Laden's compound. The red, white and blue challenge coin is marked "May 1, 2011" on one side to commemorate the date of the operation that took out bin Laden. The other is engraved with a red "X" mark. The identities of both donors—of the challenge coin and the military—remain anonymous.
"This display, in the heart of Foundation Hall, invites Museum visitors to contemplate the extraordinary dedication of the U.S. military and intelligence communities in their search for justice in the aftermath of the 9/11 attacks," said 9/11 Memorial Museum Director Greenwald in a press release. "These artifacts testify to the outcome of years of effort to locate Osama bin Laden."
Speaking to AP, Daniels said the exhibit will inevitably "engender discussion" about bin Laden's death. The museum has brought controversy from Muslim advocates and atheist groups, who have protested a film about al Qaeda at the museum equating Islam with terrorism, and a "ground zero cross" at the site, respectively.
The 9/11 memorial opened on the 10th anniversary of the September 11th attacks, in 2011, and has had over 15 million visitors. The museum has had over 900,000 visitors since its opening last May.