9/11 Predicted by Actor Anthony Quinn in a 1985 Painting, Book Claims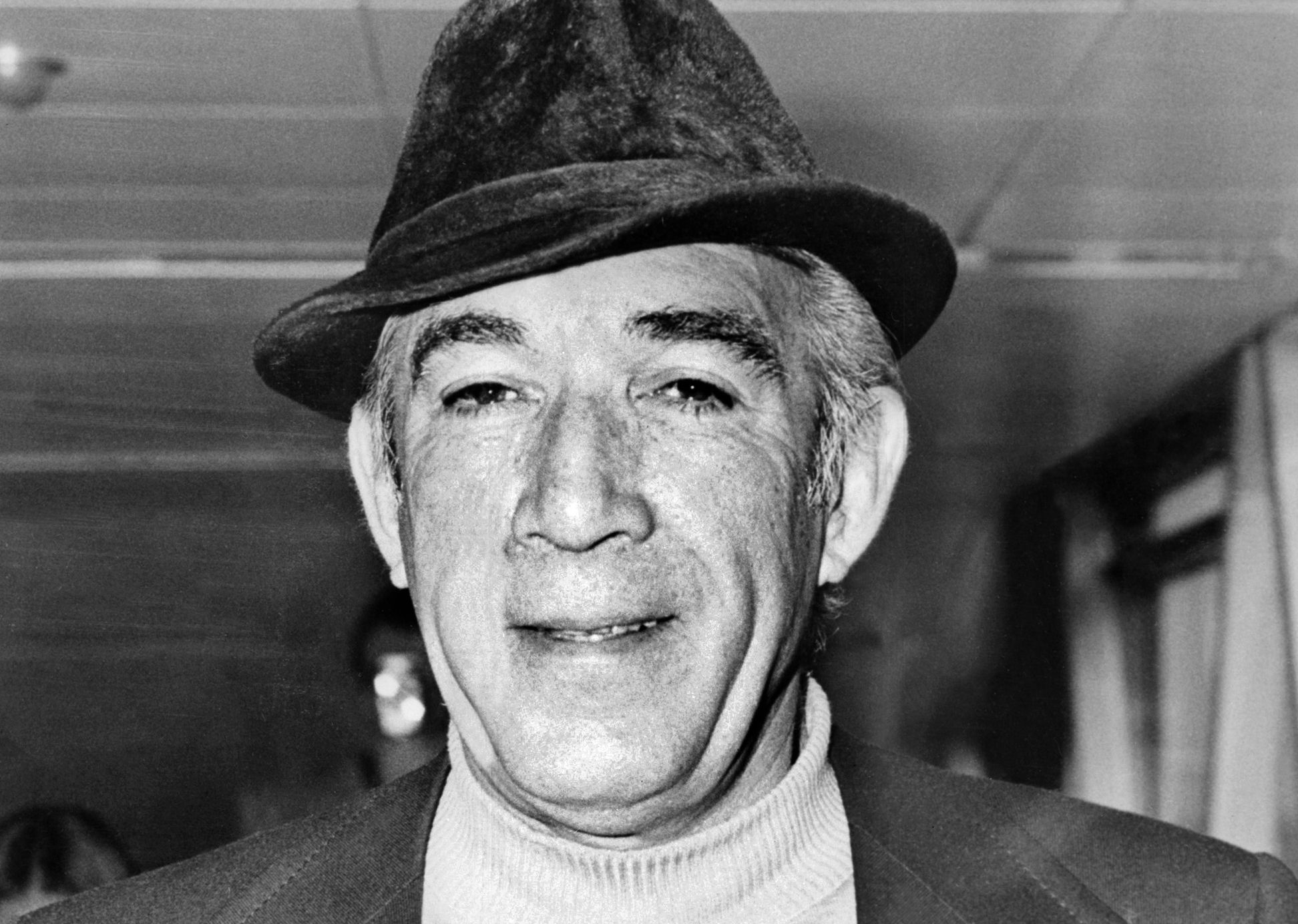 Actor Anthony Quinn, best known for his roles in films such as Zorba the Greek and Lawrence of Arabia, died in June 2001, three months before 9/11. But a new book about his other passion, art, claims he predicted the catastrophic event in a painting in 1985.
In his book, The Prophetic Imagery of Anthony Quinn, the actor-and-painter's art dealer Stephen Harte says that he was clairvoyant and interpreted his prescient visions in his work. Harte believes that Quinn's painting, Facets of Liberty, is an artistic expression of a premonition about 9/11. The oil canvas is a composite of two figures: The face of the Statue of Liberty looking forlorn and another more shadowy and sinister face.
"It was quite a surprise to me, and I kept looking at it and looking at it and seeing more of the images of that day, which included the firemen, the smoke in the sky, the planes crashing into the tower and things like that," Harte told The Hollywood Reporter.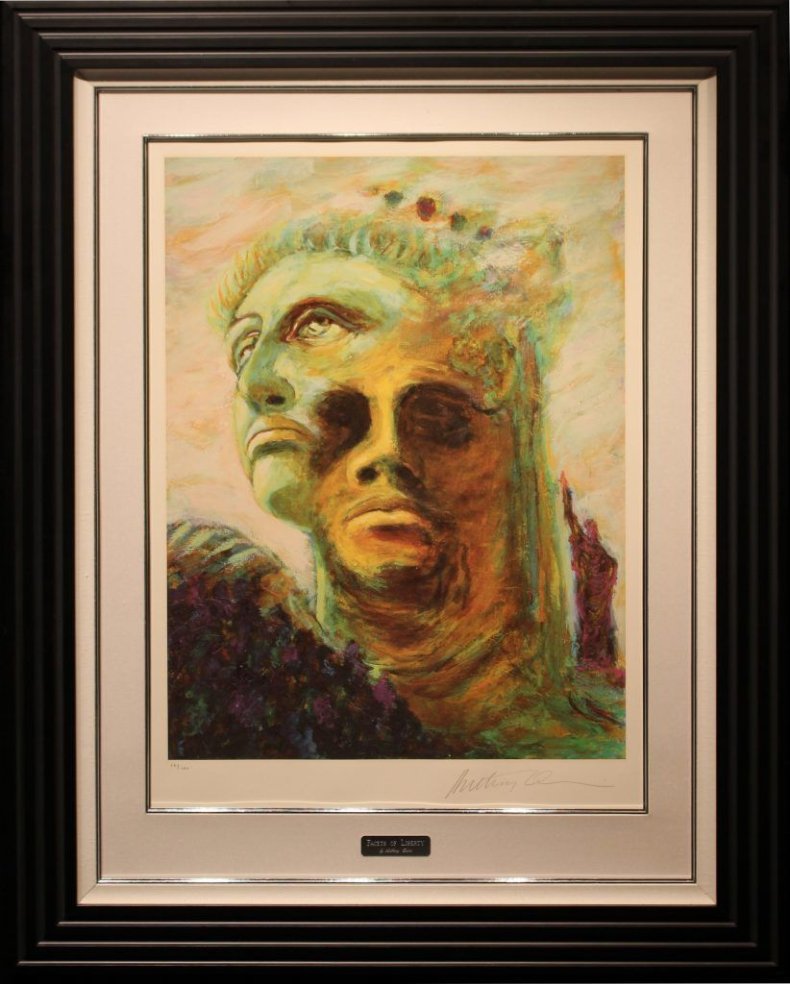 Harte owns a gallery on the Hawaiian island of Maui, where he houses many of Quinn's works, including Facets of Liberty.
"Tony Quinn never, ever spoke about [extrasensory perception] or fortune-telling or future things. But he did talk about premonition and about ghosts and about having dreams and visions," Harte told THR.
Quinn's widow Katherine, however, told the publication she is not convinced that her late husband's painting is the work of precognition, the ability to foresee future events.
But Quinn claims her husband told her shortly before his death that "something awful is going to happen and nobody even understands on what scale it will be."
In the 16 years since the World Trade Center was attacked by terrorists, killing nearly 3,000 people, there have been numerous conspiracy theories that the event was predicted long in advance.
The most famous theory is that Nostradamus, the 16th century French astrologer alleged to have the ability of precognition, prophesied 9/11 in one of his writings. "Two steel birds will fall from the sky on the Metropolis / The sky will burn at forty-five degrees latitude / Fire approaches the great new city," he wrote. Believers interpret the two steel birds to mean the two planes that attacked the Twin Towers, while the 45 degree latitude is close to New York's geographical coordinates, 40 degrees north. (Other writings are claimed to have predicted global events like John F. Kennedy's assassination and Hitler's rise to power.)
People have also perceived apparent premonitions of 9/11 in pop culture, like an episode of The Simpsons and The X-Files spinoff The Lone Gunmen, which eerily aired a storyline about a plane attack on the Twin Towers in March 2001, months before it happened.