9/11 Tribute in Light Turned Off Eight Times to Protect Birds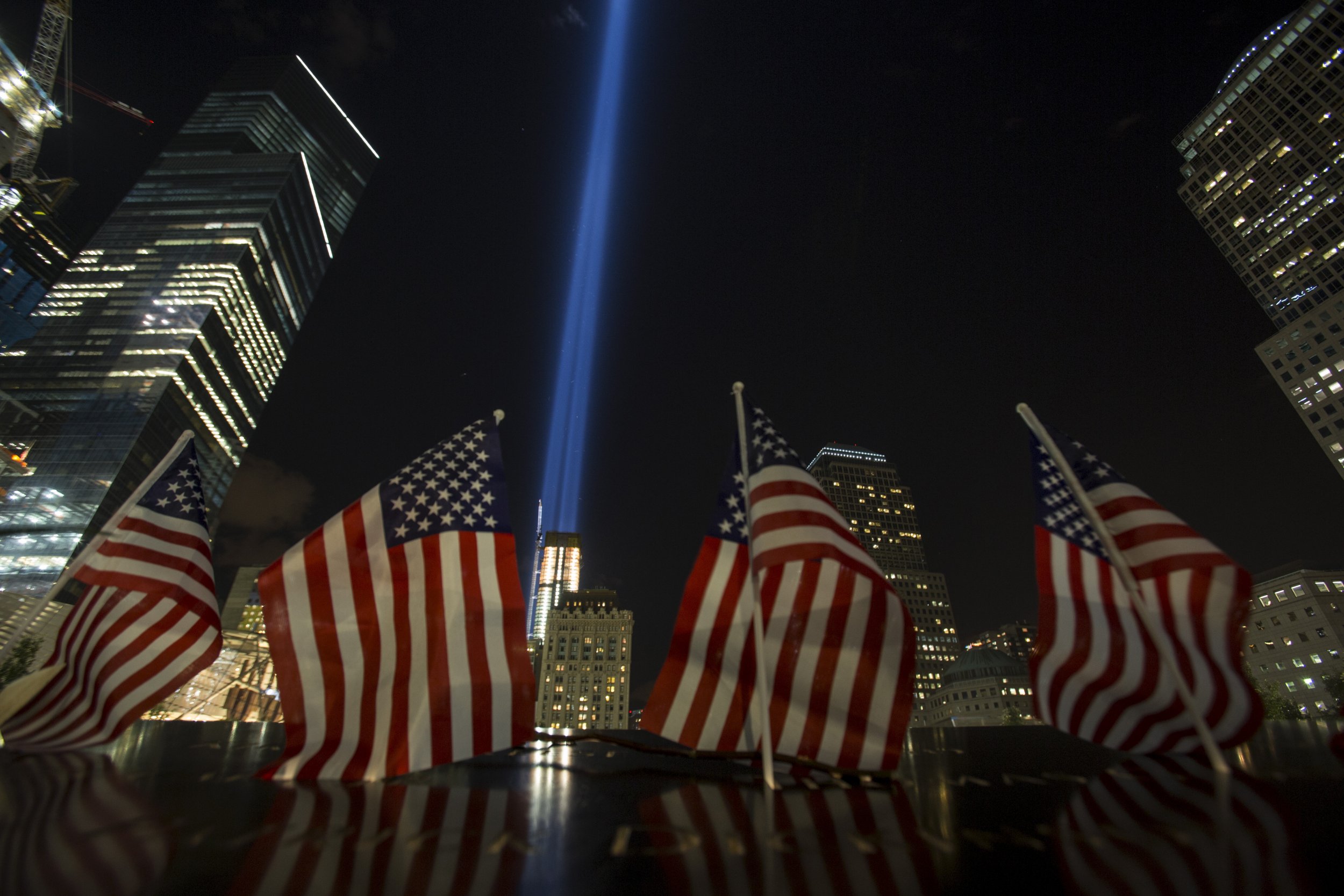 Last Friday, on the 14th anniversary of the terrorist attacks of September 11, 2001, volunteers from the New York City Audubon Society gathered at the National September 11 Memorial in downtown Manhattan, as they have for the past 13 years, and looked up.
They were looking for birds, as members of the Audubon Society, a conservation group dedicated to mostly birds, are wont to do. Each year at sundown on September 11, thousands of American Redstarts, Ovenbirds, Black-and-White Warblers, Northern Parulas and other species flock downtown, drawn by the annualTribute in Light art installation, the combined luminescence of 176 7,000-watt xenon lightbulbs that spear upward from the site of the 9/11 attacks to brush the lower limit of the troposphere, 4 miles up.
Jesse Greenspan, writing for the Audubon Society, explained Friday: "For reasons still unknown to science, artificial light attracts birds, from fledgling seabirds to migrating songbirds (it does the same to moths). Once captivated, disoriented birds may crash into windows, or spend hours circling."
Others, too exhausted to keep flying, simply drop from the sky, Debra Kriensky, a conservation biologist for the New York City Audubon Society, tells Newsweek. "I don't think anyone really wants to see that."
So at 8 p.m., 21 volunteers and three staff members from the New York City Audubon Society arrived at the memorial. They spent the next 10 hours counting birds, Kriensky says. Every 20 minutes, the group estimated how many birds were circling overhead. If more than 1,000 seemed in evidence, the volunteers asked the National September 11 Memorial and Museum, which operates the "Tribute in Light," to turn it off temporarily, allowing the birds to scatter, pass through or rest.
"This year," Kriensky says, "we had to turn them off eight times, which is a record," The lights went off at 9:20 p.m., 10 p.m., 10:48 p.m., 11:39 p.m., 12:28 a.m., 1:33 a.m., 2:40 a.m. and 3:48 a.m.
As a result of the group's efforts, volunteers found only one dead bird this year, Kriensky says. But she expects others fell in areas inaccessible to volunteers because of construction. "I would be surprised if there weren't possibly more dead birds," she says, and volunteers reported "a lot of possibly injured or stunned or exhausted birds down on the ground."