Former vice president and presumptive Democratic nominee Joe Biden has the overwhelming lead in the 2020 presidential campaign among Black Americans, according to a new poll.
A new Washington Post-Ipsos poll found that 92 percent of Black registered voters support Biden over President Donald Trump.
Survey participants were split evenly on how they would cast their votes in November, with 49 percent saying they mainly "support Biden" and 50 percent saying they mainly "oppose Trump." The group is also split down the middle on whether it matters if Biden picks a black woman to be his running mate for the election.
Black Americans ranked police conduct and racism as the key issues when it comes to choosing a candidate for president. Ninety-four percent of Black Americans think the country needs to continue making changes that give Black Americans equal rights with white Americans.
Of the sample size, 92 percent cite electing local leaders who care about the issue as the most effective method of improving police treatment, followed by people recording interactions with the police.
The majority said they disapproved of both Trump's overall presidency and his response to the death of George Floyd. Nearly 90 percent think Trump is biased towards Black people.
Earlier this month, Trump said his administration "has done more for the black community than any president since Abraham Lincoln," but 86 percent said Trump has done "nothing" to reduce discrimination among Black Americans in the criminal justice system.
The poll found that 65 percent Black Americans are hopeful Biden would be able to tackle this issue if elected in the fall, a number even higher than the 59 percent who said former President Barack Obama reduced discrimination during his two terms.
Newsweek reached out to the Trump campaign for comment but did not hear back before publication.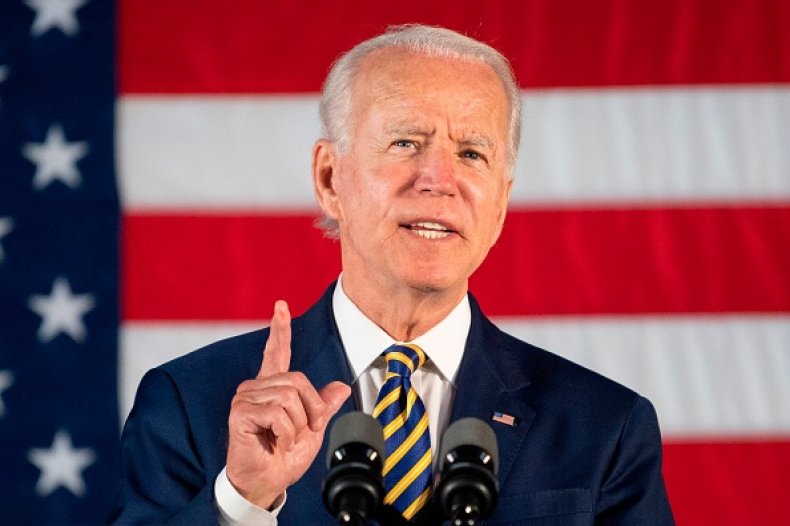 Although Biden is leading the polls by an immense margin, he has had difficulty getting young Black Americans to rally behind his campaign. Only 66 percent of those under the age of 40 said Biden is sympathetic to the problems of Black people in America in comparison to 87 percent of Black seniors.
Younger voters may also face another barrier to cast their ballots during the coronavirus pandemic. More than 1 in 5 Black adults under the age of 40 who responded to the survey said they are not registered to vote at their current address.
Trump has continued to attack absentee ballots over concerns of voter fraud as more states have tried to expand voter access to mail-in ballots during the global health crisis.
Overall, the poll found a strong interest among Black Americans to vote in the upcoming presidential elections, with nearly 3 in 4 "certain to vote."