Queen Elizabeth II In Photos: 92 Glorious Years in 92 Beautiful Pictures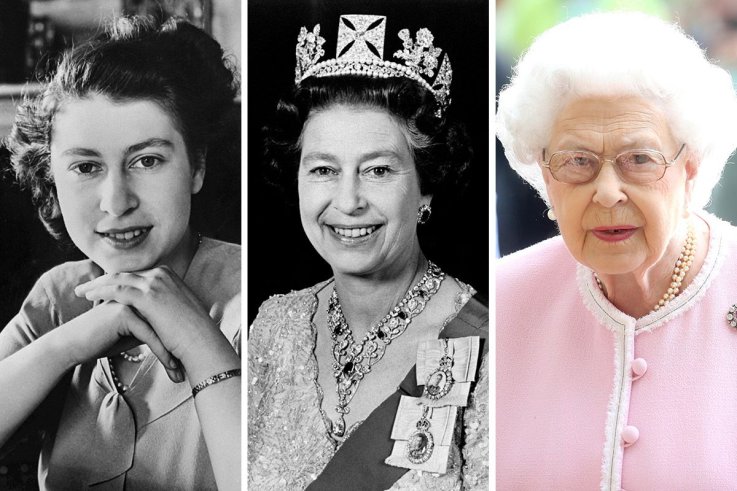 Back in 1926, Al Capone was terrorizing Chicago, the sudden death of Rudolph Valentino caused mass hysteria and the Great Miami Hurricane struck America. But over the pond, a far less dramatic event took place.
On April 21, a baby girl called Elizabeth Alexandra Mary was born in Mayfair, London. Although daughter of the Duke of York, her birth was largely ignored, as she was a mere third in line to the throne. However following the shock abdication of Edward VIII and the death of her father, she ascended the British throne in 1952, and would go on to become the world's longest-reigning current monarch.
She ruled during a time of immense social change taking place in the UK and across the world. Queen Elizabeth II has witnessed the decolonization of large swathes of the British Empire, the outbreak of numerous wars and the rise of pop culture from the Beatles to the Spice Girls. She has met five Popes and survived a number of assassination attempts.
Her personal life has been anchored to her long marriage with Prince Philip, now going strong for over 70 years. Her eldest son, heir to the throne Prince Charles, wasn't so lucky. He married Lady Diana Spencer in 1981, but their marriage fell apart amid infidelity and tabloid frenzy. Diana tragically died in 1997, leaving Charles to marry the woman widely regarded to be the love of his life, divorcee Camilla Parker Bowles.
After this tough time for the royal family, which the Queen acknowledged in a 1992 speech, royal life looks rosy again. The recent marriages of her grandsons, Prince William and Harry, have put the British royal family back in a far more sympathetic light.
One of the many odd quirks of the British royal family is that kings and queens have birthday celebrations on a day that isn't their birthday, a tradition started more than 250 years ago by King George II. Ahead of her official birthday, we look back at the highlights of her long and incredible life, from her 1930s childhood to welcoming Meghan Markle into the family.