'96 1/2 Years Apart': Baby and Great-Grandfather Using Walkers in Unison Goes Viral
A TikTok video has gone viral of a baby and their great-grandfather using their walkers in unison while going down a hallway. The post has 2 million views and over 250,000 likes so far.
TikToker @amoose87, whose name is Angela, shared the post captioned: "Baby and great-grandfather using their walkers. 96 1/2 years apart—the beginning and end of life. #greatgrandfather #babiesoftiktok #sweetmoments."
The 16-second clip began with the baby walking using their play walker and their great-grandfather using his own walker as they slowly walked down a hallway. Other people stood behind them while the TikToker filmed the moment from the front.
The baby made a noise, to which their grandfather stopped to reply, "Yeah," shaking his head. The baby stopped, looking around. "You're doing a good job today," the great-grandfather also said.
The duo continued walking down the hallway as a woman came from behind to tell the baby they're "coming," and the baby stopped and stared at her before the video cut off.
According to the CDC's data from the National Vital Statistics System, the average life expectancy in the United States was 77 years of age in 2020. That number actually decreased by 1.8 years from the previous year.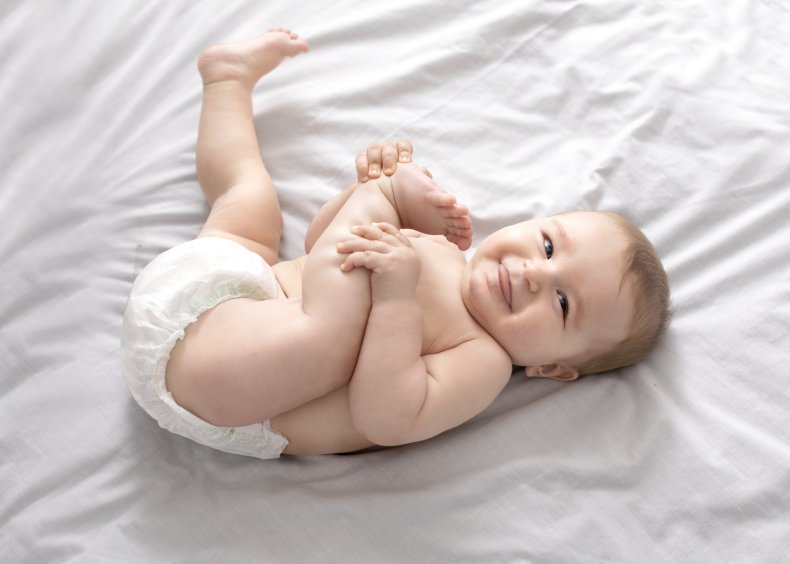 People seemed to appreciate the wholesome content of the two family members, although some people found it sad as well.
A viewer of the TikTok called the content "beautiful and sad."
One TikToker is happy the creator "recorded" the moment for the child to see later. "So beautiful and sad at the same time," they also added.
Many viewers see the video in a positive light. One viewer called it "so sweet," saying, "wow, I'm crying!"
A TikToker brought up their own point about the moment between the baby and their great-grandfather. "Omg just a still photo of the two of them looking at each other is gonna make him cry in 20 years," the user expressed.
One viewer called them "fortunate to have had this moment."
Another user commented on the great-grandfather, saying he "is so happy to be with lil man."
"It's crazy to actually visualize that at one point, grandpa was just a little baby boy too," another TikToker brought up.
Others had comments like, "treasured moments," and "I'm not crying, you're crying."
A TikTok user mentioned the two of them stopping to look at each other, calling it "priceless."
While another viewer didn't hold back, saying the video is their "favorite TikTok," adding, "absolutely precious and perfect."