96-Year-Old Lifelong Republican, Former FBI Director Calls for Trump's Impeachment
A 96-year-old "lifelong Republican" and former director of both the FBI and CIA has called for President Donald Trump's impeachment in a new op-ed.
"I'm a lifelong Republican, but I am an American first. Alongside the countless devoted public servants it has been my honor to know, I have spent my life fighting for the sanctity of our Constitution and of the rule of law. The Capitol is a place of reverence for me," William Webster, who is currently serving as the chairman of the Homeland Security Advisory Council, wrote in the St. Louis Post-Dispatch.
Webster criticized Trump in the op-ed, calling his recent behavior "despicable" and "narcissistic," while also stating that his violent actions inciting the violence at the Capitol "threatened the very survival of our democracy."
The former FBI and CIA director then went on to cite several quotes from former President Abraham Lincoln, including one about how he reminded Americans "not to overthrow the Constitution but to overthrow the men who would pervert the Constitution."
"This leads me to an action I never imagined—to state my support for those who speak of censure, impeachment or removal of the man whose primary job as president of the United States is to protect all Americans, not incite the violence that led to insurrection on our Capitol and death of five in the unprecedented assault on our democracy," Webster wrote, adding that if not impeached, Trump "must be censured, at the very least."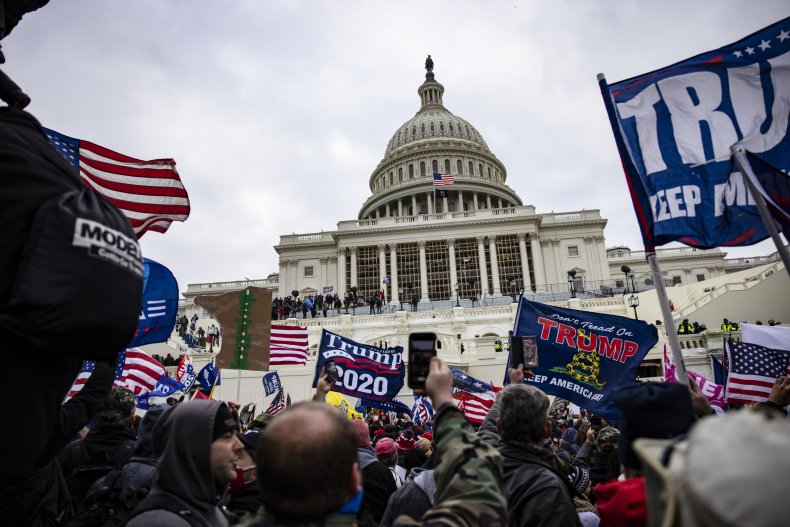 Webster also said that those who supported Trump in overturning the results of the election, such as Senators Josh Hawley and Ted Cruz, Trump's lawyer Rudy Giuliani and House Minority Leader Kevin McCarthy, "should be ashamed."
Newsweek reached out to Webster for comment.
Webster's comments in the op-ed come amid political turmoil following the January 6 riots at the U.S Capitol, when Trump supporters breached the building in protest of Congress certifying state's electoral votes.
On Monday, House Democrats charged Trump with one article of impeachment for "incitement of insurrection." If a majority of House members votes in favor of impeaching the president, the vote will move to the Senate, where 17 Republican senators will be needed to reach the two-thirds majority, required to convict Trump.
On the other hand, Republicans in the House blocked a Democratic attempt to pass a resolution that calls on Vice President Mike Pence to remove Trump from office via the 25th Amendment, which outlines a procedure for replacing the president if he is unfit to serve.
West Virginia Republican Rep. Alex Mooney rejected the proposal and said, "The U.S. must never adopt a resolution that demands the removal of a duly elected president without any hearings, debate or recorded votes."
Newsweek reached out to Trump for comment but did not receive a response in time for publication.