A24 Screening 'Moonlight,' 'Lady Bird,' Other Films for Free on Unused Billboards
Six nearly blank billboards have gone up in cities around the United States, with nothing more than a date, a time and the logo for A24, distributor of several critically acclaimed films. Debate raged about what the sign meant until A24 announced their purpose: The white billboards will double as movie screens for a weekly series of free screenings.
On June 27, the same days the boards went up, A24 posted a mysterious tweet reading "#A24PublicAccess is coming."
The post didn't give any easy answers, nor did an attached video showed white rectangles of different sizes, titles of six of their films, with dates, times and GPS coordinates.
Cinephiles predicted that A24 was rolling out their own streaming platform, much like WarnerMedia's HBOMax or the upcoming Disney+ service. But that didn't explain the coordinates or the dates and times.
Others guessed the promotion was for a contest or DVD giveaway.
But on A24 Public Access is not a new streaming service, nor a scavenger hunt or any of the other suggested possibilities. Instead, it is a series of free screenings.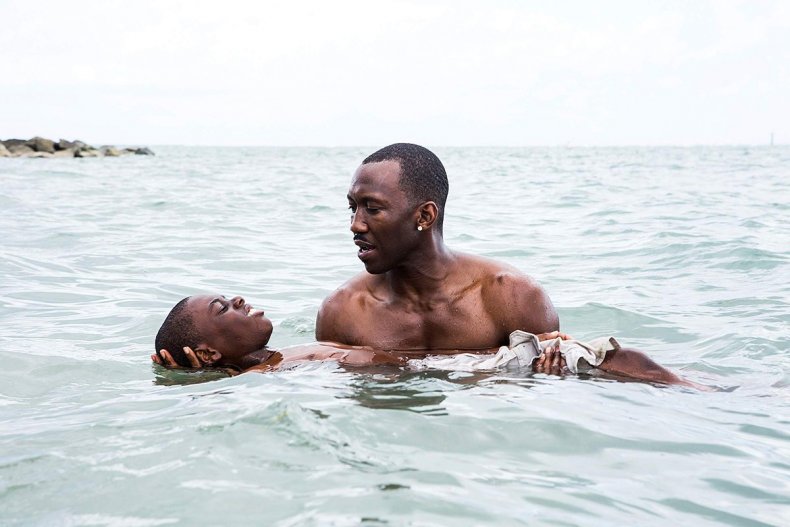 The billboards will be used as makeshift movie screens for six of A24's biggest titles: Lady Bird, The Bling Ring, The Witch, Good Time, The Spectacular Now and the Academy Award-winning Moonlight.
What's more, the billboards are placed in areas relevant to the films that will be screened on them. Lady Bird, The Bling Ring, The Spectacular Now and Good Time were all shot in the city corresponding to their billboards.
The Witch was set in the Ossipee, New Hampshire area. And though Moonlight was shot and set in Miami, Florida, its billboard is a three-hour-drive from the city in West Little River—close to Moonlight Way, the road renamed in honor of the Best Picture winner.

The weekly series starts on July 20, with Lady Bird in a Sacramento parking lot, and ends with Moonlight on a roadside billboard above a meat market.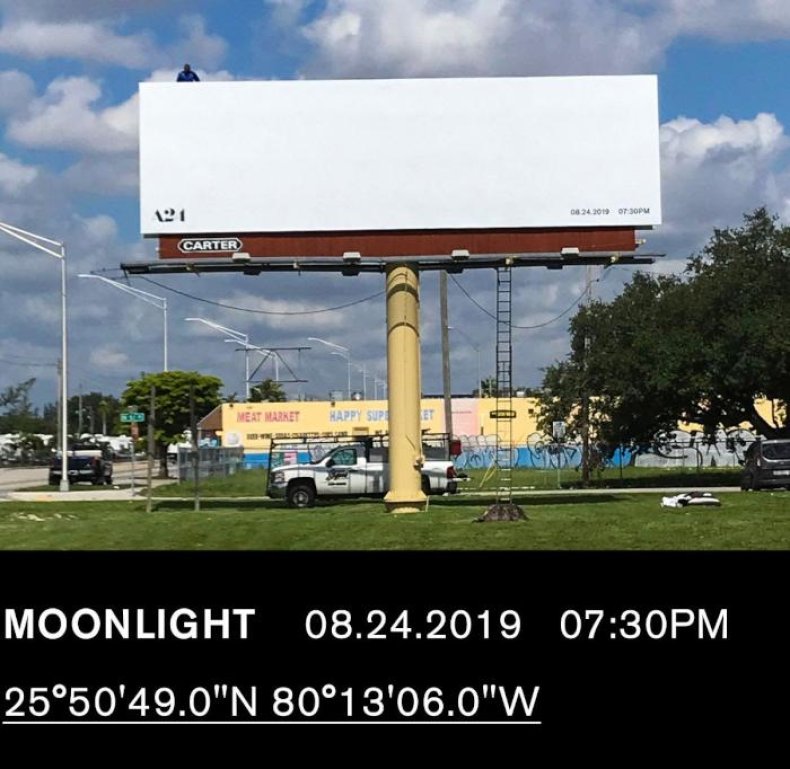 The full list of films and screenings is below—the exact GPS locations are linked with Google Maps:
A24 is known for its unique movie promotions: It set up a text message auto-response bot for 2016's Swiss Army Man, allowing fans to send a text to Daniel Radcliffe's character, Manny. The texts "Manny" received were then collected on a Tumblr blog.
More recently, A24 sold replicas of a "Bear in a Cage" toy featured in the new horror film Midsummor.