Aaliyah, the Billboard-topping performer of iconic R&B jams like "Try Again," "Miss You" and "Back and Forth," died in a plane crash on August 25, 2001, 19 years ago today. This has lead Twitter users to get the hashtag #Aaliyah19Years trending, where fans of her music are paying tribute to the singer and actress.
The hashtag was started by a Twitter user on the eve of the anniversary. They wrote: "tomorrow marks 19 years since the passing of aaliyah. as a fandom, tomorrow at 6pm est, lets all change our pfp [profile picture] and header for 24 hours. within those 24 hours, the fandom will share their memories & stories of aaliyah using the tag #Aaliyah19Years on ig [Instagram] & twitter as well as streaming her music some type of way."
Since then, tributes have poured in for the influential multi-platinum artist, who died in a plane crash in the Bahamas at the age of 22, after filming a music video for her song "Rock the Boat."
One fan led tributes by writing: "Aaliyah was ahead of her time. A pioneer. a One In A Million artist. She paved the way for the new generation of R&B entertainers. Thank you babygirl for sharing your gift with the world. We miss you so much #Aaliyah19years. January 16, 1979 - August 25, 2001"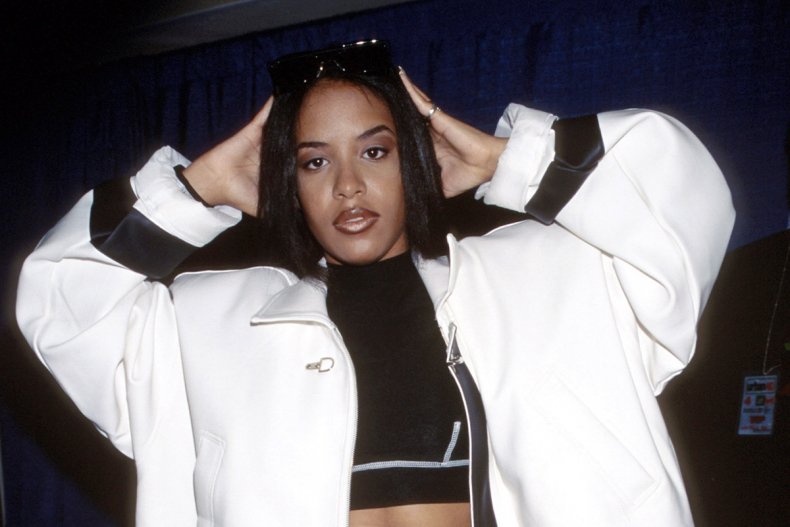 Another shared an eerie quote from Aaliyah, given in an interview in the year of her death: "It's hard to say what I want my legacy to be when I'm long gone. I want people to look at me as a full on entertainer, and a good person."
A third tribute said: "When Aaliyah left us 19 years ago on this day, she left behind a legacy and impact that is unparalleled to this day. She was a visionary, an inspiration and a beautiful soul. Today we honour her and her precious art. Thank you for the 22 years you gave us."
Fans may find themselves wanting to listen to the singer's music today, which included five Billboard top 10 singles: "Back and Forth," "At Your Best (You Are Love) (Remix)," "The One I Gave My Heart To," "Try Again," and "Miss You."
However, much of Aaliyah's music is still not streaming. Her controversial first album Age Ain't Nothing But A Number, made while she was the protegee of R. Kelly (who would later marry the 15-year old singer) is currently available on Apple Music and Spotify.
However, her two subsequent albums One In A Million and Aaliyah have long been unavailable on music streaming sites, though some of the biggest hits from these albums like "Try Again," and "More Than a Woman" are available in some territories via compilations.
In 2017, her posthumous greatest hits collection Ultimate Aaliyah was available on Apple Music for less than 24 hours before disappearing again. Her other music has been blocked from a digital release by Aaliyah's uncle, Barry Hankerson, who has control of the masters.
However, as a Complex article points out, this could be seen to undermine the singer's memory: "Right now, the only Aaliyah album legally available online is Age Ain't Nothing But a Number," the piece says, "the one that Hankerson doesn't control the masters for, and the one where she sings lyrics penned by the suspected pedophile she was fraudulently married to. This does not honor her legacy."