Aaron Carter Says He Has His 'Own Experience That Happened with Michael' Jackson After Strongly Denying Abuse Rumors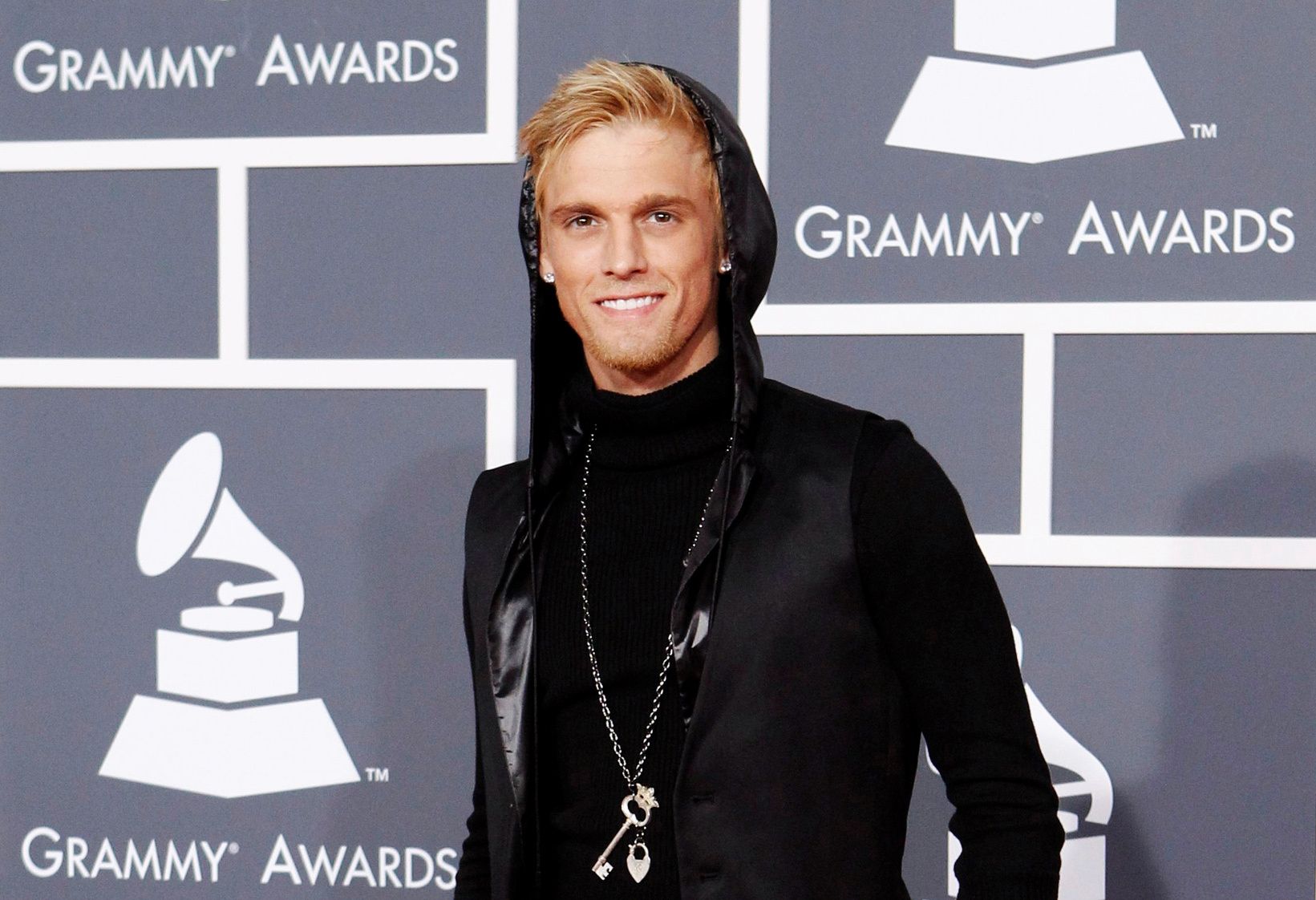 Aaron Carter seemingly took back his assertive denials of Michael Jackson's alleged sexual abuse in an interview with TMZ Thursday. The singer formerly said his friendship with Jackson was wholesome and slammed Jackson's accusers. Now, however, Carter said he has his own story about Jackson he's ready to share.
Carter didn't give details of the alleged encounter with Jackson, but did say he plans to move forward sharing his truth. He explained he'll talk on his experience soon.
The conversation began with a question on if it's appropriate for HBO to remove Leaving Neverland from HBO's live broadcast schedule. Carter backtracked on his former stance, which was strongly against the film, and explained why.
"To be honest, after seeing everyone's story unfold, I was a little aggressive," Carter said, seemingly pointing to a March conversation with TMZ in which he slammed the Leaving Neverland subjects. "Everyone has their own stories and everyone has their own situations. I can't really take away from that. I don't know—I can't be like, 'Oh, I was there, I was a fly on the wall.'"
Carter then implied he's had his own uncomfortable encounter with Jackson. "In regards to that situation, I actually have my own experience that happened with Michael, so I'm going to be talking about that."
When asked to further explain, Carter did not give up many details. "You're just gonna have to find out when I talk about it," the singer explained. Carter revealed he will be writing about the experience with Michael in his upcoming book, though he acknowledged he will "always have [Michael's] back."
Carter did not immediately respond to Newsweek's request for comment.
In March conversation with TMZ, Carter revealed he had previously slept in Jackson's bed, similarly to both Wade Robson and James Safechuck, who alleged Jackson sexually assaulted them for years as children. He then slammed the two for their participation in Leaving Neverland, and claimed they were lying about the dead musician for fame and money.
"Okay, you're a grown man, and when Michael Jackson was alive, you are backing him," Carter said passionately. "You are up his a**. You are kissing his a**. You are there to testify for him under oath. And then when he dies, you decide that's a good time to come out? No. What you're doing is you're actually stomping on an icon and a legend's grave."