'I Think I'm Going to Hang It Up, LOL': Aaron Hernandez Note to Prison Boyfriend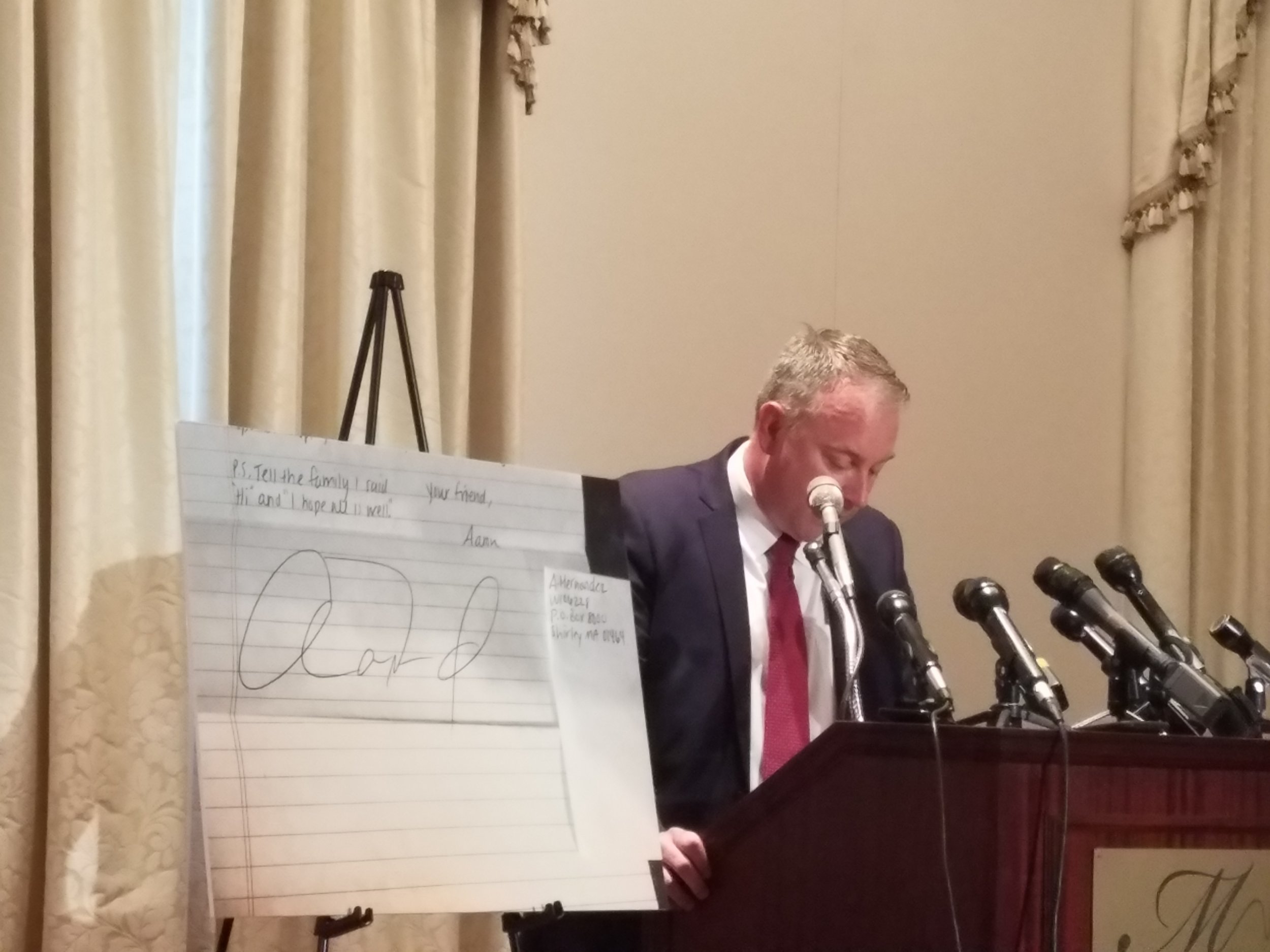 Aaron Hernandez knew his prison boyfriend before either of them was locked up, says the attorney for that inmate.
At a press conference Wednesday in Worcester, Massachusetts, Lawrence F. Army Jr., the lawyer representing 22-year-old Kyle Kennedy, also said that three weeks before Hernandez hanged himself, the former New England Patriots tight end wrote his client a note that may have hinted at his suicidal thoughts, saying, "I think I'm going to hang it up, lol."
Army confirmed that Kennedy was put on "eyeball to eyeball" suicide watch by prison officials and kept in an isolation cell after Hernandez's body was discovered last week. He claimed his client had exhibited no suicidal tendencies, and had been released from isolation after two days, but then put back in after his relationship with Hernandez was revealed in news reports.
The lawyer added that his client did not think Hernandez was suicidal after receiving that cryptic note, and was devastated to learn that the one-time NFL star had taken his own life on April 19 at Souza Baranowski Correctional Center.
Multiple law enforcement sources told Newsweek that Kennedy, who is serving time for robbing a gas station with a butcher knife, was Hernandez's prison boyfriend. Army did not deny that characterization, and confirmed that Kennedy and Hernandez had requested that they be allowed to share a cell. He also said Kennedy was the intended recipient of one of the three notes Hernandez left next to an opened Bible in his cell. The other two were for Hernandez's fiancé and daughter.
Army said the two men knew each other "through correspondence prior to Kennedy's stint," in prison. Hernandez, Army said, was so close to Kennedy that he'd allegedly promised to gift him a custom-made $47,000 watch that is currently being held by the prison's property clerk. Army showed a picture of Hernandez alongside NFL players Maurkice and Mike Pouncey wearing the watch, which he bought in Las Vegas.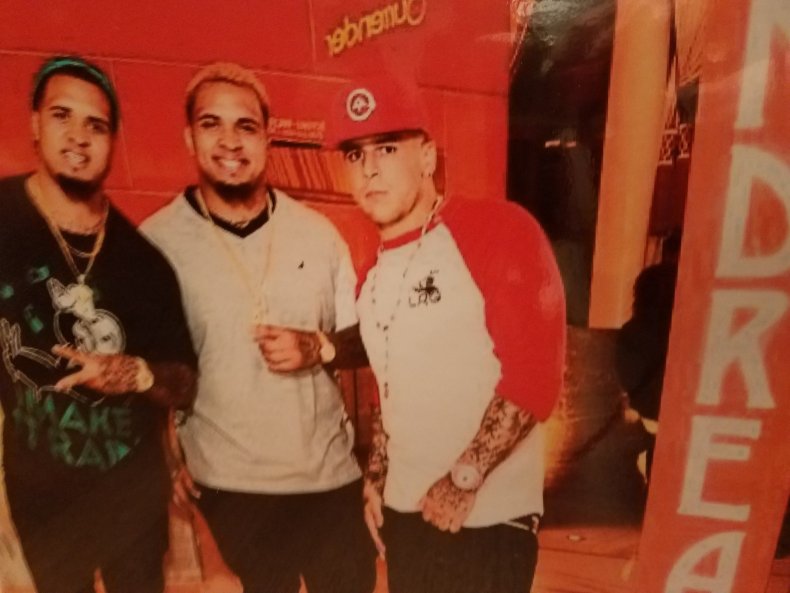 "Aaron had told him that arrangements would be made for that gift to be sent to him when he was on the outside, or, alternatively, from a member of his inner circle to be delivered to my client's family," Army said.
The lawyer said Hernandez's relationship with Kennedy was well-known, and discussed in letters the two exchanged—some in what Army called "code"—and others Hernandez sent to Kennedy's father and siblings. Army showed a portion of one of those letters at the press conference.
The lawyer says Kennedy plans to talk about his very close relationship with Hernandez—who had been writing to Kennedy's family since 2016—once he is released from a segregated unit of the prison.
"Any discussions relating to that relationship will come directly from his mouth so there is no confusion," Army said.
Hernandez's sexuality first emerged as an issue during the investigation into the murder of Odin Lloyd in June 2013. (Hernandez was convicted to life in prison for that crime.) Multiple law enforcement sources told Newsweek that Lloyd knew about an intimate relationship the NFL player had with a male high school friend and that Hernandez feared he would reveal that information to his girlfriend, who was the sister of Hernandez's fiancé.