Guilty: Former NFL Star Aaron Hernandez Will Spend Life in Prison Without Parole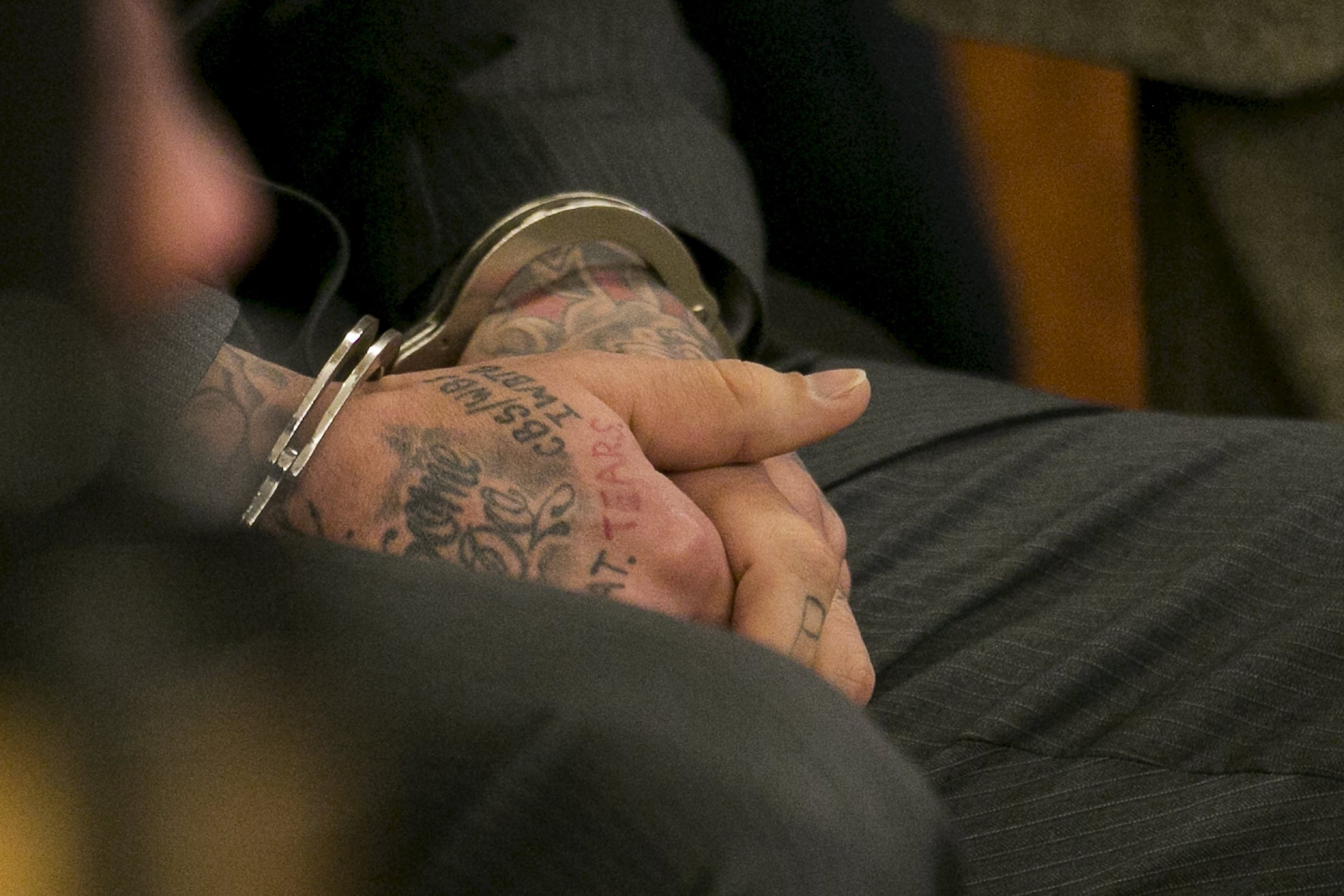 Updated | On Wednesday, former New England Patriots tight end Aaron Hernandez, 25, was found guilty on first degree murder charges for the death of Odin Lloyd. A jury of seven women and five men deliberated the matter since April 7. Hernandez will serve life in prison without the possibility of parole. He was also found guilty of a second lesser charge for a gun.
Lloyd was dating the sister of Shayanna Jenkins, Hernandez's fiancee. Hernandez claimed two of his friends were responsible for the killing and he was merely there when it happened. Jenkins was in the front row of the court room when the verdict was read as was Hernandez's mother.
Reporters at the scene described Hernandez as "emotionless" when he left the court room. He told Jenkins, who was described as inconsolable, "Stay strong, stay strong," as he was led to a holding cell.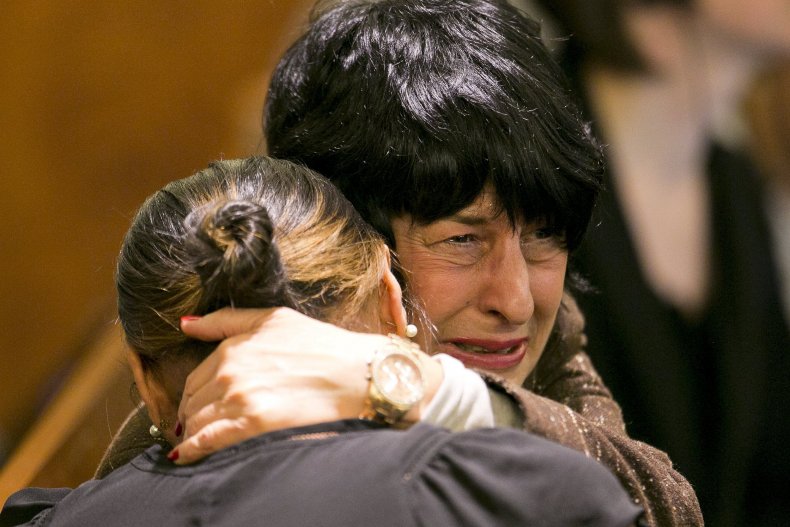 Lloyd's family also attended the trial and sentencing. During the victim impact statement, Ursula Ward, the victim's mother said, "I wanted to go in the hole with my son." Ward forgave all those involved in her son's murder. His uncle added, "I just want everyone to know what a good person he was."
After an All-American career at the University of Florida in which he helped lead the Gators to a national championship, Hernandez was drafted by the Patriots in 2010. Three years ago, he signed a $40 million contract extension. The team released him in the summer of 2013, following his arrest for his role in Lloyd's murder.
The Patriots, who gave Hernandez a $12.5 million signing bonus, at the time the largest for a tight end in NFL history, declined to comment on the verdict.
Brandon Spikes, who played with Hernandez at Florida and on the Patriots, took to Twitter to comment:
Hernandez could appeal the decision—his lawyers are reportedly known for successful appeals—but some legal experts believe the chances of overturning the verdict are slim.
"Appeals are based on 'legal error'. The question would be whether the trial judge committed any legal error, for instance by not sustaining an objection that should have been sustained, not allowing evidence in which should not have been kept out, or allowing evidence in which should have been kept out," famed athlete attorney Randall Kessler told Newsweek. "But judges are often very, very careful in cases like these and appeals are almost always very, very difficult."
Additional reporting by John Walters.