Aaron Hernandez's Brain Showed Signs of Brain Injury Never Seen Before in Someone Under 40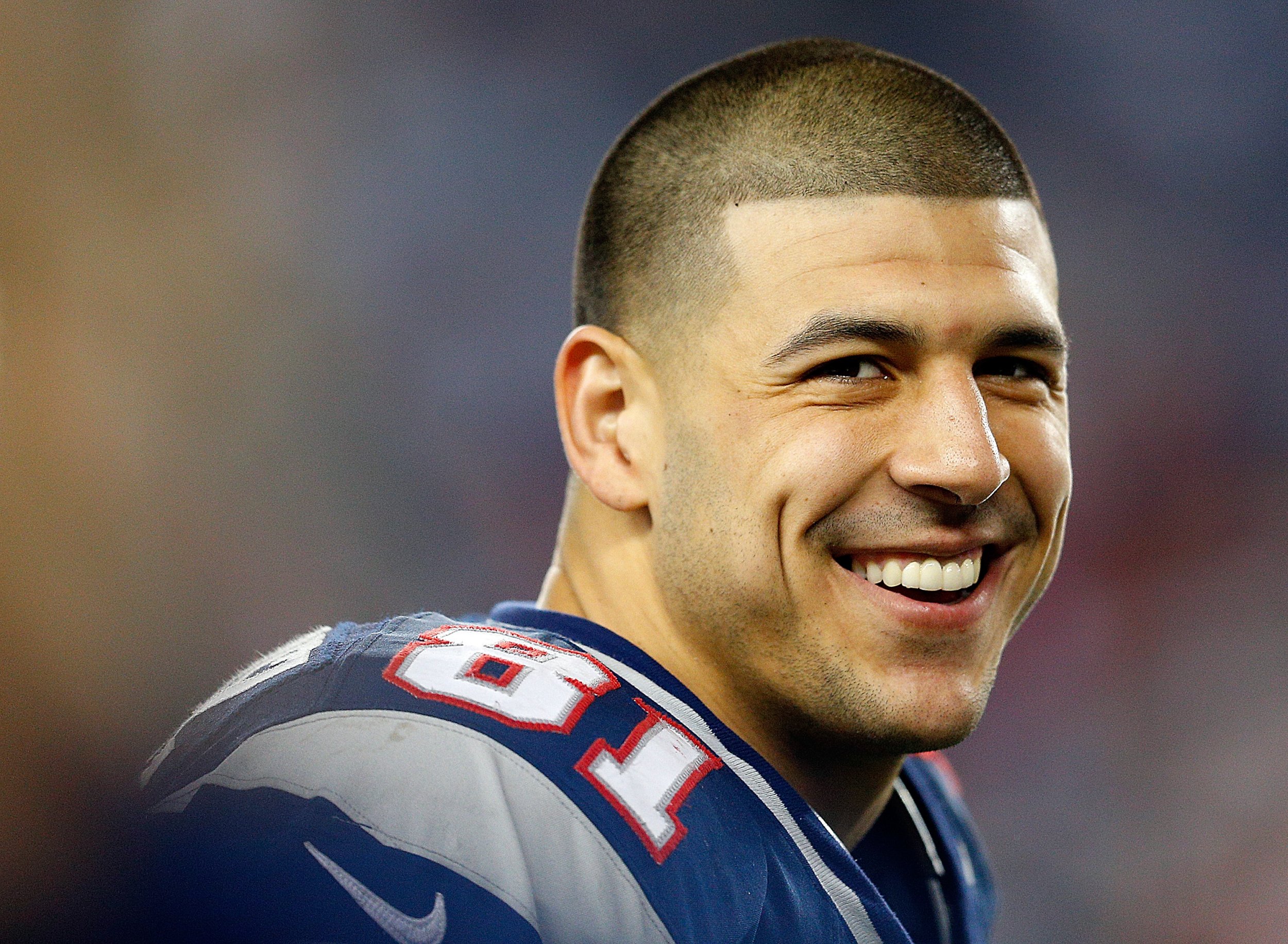 The brain of Aaron Hernandez, a former NFL player who was convicted of murder and later hanged himself in prison, showed clear signs of chronic traumatic encephalopathy (CTE) at a stage that researchers had never seen in a person below the age of 46, according to The Washington Post.
As Jan Leestma, a forensic neuropathologist has time and again told Newsweek, it's very tricky business mapping behavior onto the physical features of the brain. Leestma, who did not evaluate Hernandez's case, seemed struck by the fact that researchers had observed Stage 3 CTE in the brain of a man who died at 27 years old.
"It's certainly worrisome and impressive that you have CTE in such a young person," Leestma told Newsweek. "They ought to be able to somehow correlate that to number of hits and concussions and stuff like that. It probably would correlate."
As for what that could mean behaviorally, Leestma says people with that level of CTE can become impulsive and have "rage attacks." While Leestma himself has not seen the images of Hernandez's brain, he speculated that the buildup of tau protein may have led to a disconnection or damage to Hernandez's frontal lobes, which are associated with impulse control.
At the time of his death, Hernandez was serving out a life sentence for the 2013 murder of Odin Lloyd after having been acquitted of two other murders.
As the Post reports, researchers at Boston University have found evidence of CTE in more than 100 people who had played for the NFL. A small number of those took their own lives. The New York Times reported that in 2011 former NFL player Dave Duerson shot himself in the chest after texting family members requesting that his brain be studied at Boston University for signs of CTE after his death.
Hernandez's estate, according to the Post, filed suit against the New England Patriots in September, with the allegation that the team knew the danger Hernandez's head injuries posed and that they did not do enough to protect him.