Aaron Rodgers' $1 million donation to Northern California wildfire recovery draws brother's ire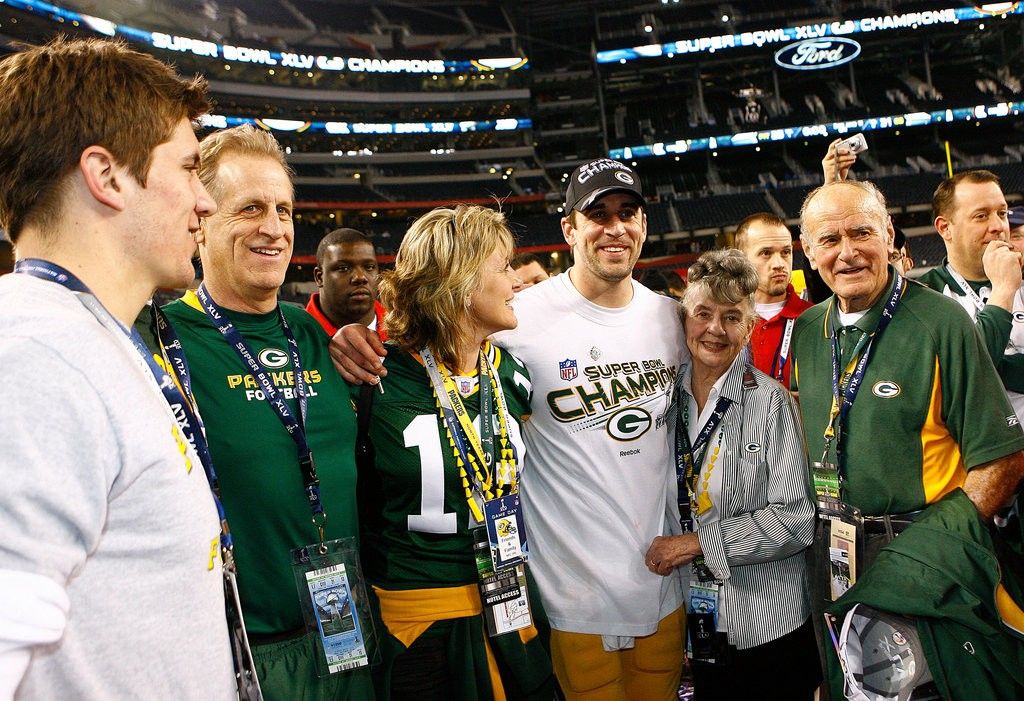 Chico, Calif., native Aaron Rodgers of Green Bay Packers quarterback fame, tweeted a video plea Wednesday to raise urgent funds for the thousands of displaced residents following the horrendous Camp Fire in Northern California. But his announcement stirred up some family push-back from his younger brother, Jordan.
Private family squabbles are a tradition when Thanksgiving rolls around – and Rodgers' family is not immune from such infighting. But theirs is a public feud The New York Times previously covered and one starting to play out on social media.
Aaron Rodgers, 34, announced he has donated $1 million to the displaced evacuees of Chico and Paradise, where about 700 people remain missing. About 18,421 structures burned and 81 people died when the Camp Fire struck two weeks ago, updated the San Francisco Chronicle on Wednesday. It has devastated the communities.
He asks anyone with Twitter accounts to retweet his message, as his personal sponsor, State Farm, will also donate "one dollar for every retweet to help spread the word. Retweet using #retweet4good.
"As many of you know, the California wildfires have devastated countless communities," says Aaron Rodgers in the video. "In Northern California, where I was born and raised, the city of Paradise burned to the ground and many of the residents that got out are now displaced in my hometown of Chico and across the north state.
"I personally reached out to my friends and the mayor of Chico to find out how to be of the most help. And raising money for both immediate needs and a long-term recovery is what's needed most right now. This is why I'm partnering with the North Valley Community Foundation and donating one million dollars to help with recovery and eventual rebuild of these communities.
"On top of what I'm contributing, my incredible long-time partner, State Farm, through its State Farm Neighborhood of Good, will donate one dollar – up to $1 million – for every retweet of this post until Sunday, Nov. 25 at midnight Eastern, using the hash tag, #retweetforgood.
"To find out more information about the relief and recovery efforts in Northern California, or to donate yourself, you can visit www.Nvcf.org/aaronrodgersfund. Again, you can get involved by simply retweeting this post using the hash tag #retweetforgood.
"Let's help these people to heal and rebuild."
But the seemingly generous act riled up Jordan, angry that his older brother did not call his parents to check on their safety when the wildfire hit, replied while retweeting his famous brother's video plea and tweet:
"PLEASE DONATE, SPREAD AWARENESS & SEND LOVE. But when your own Mom is home alone during the fires, car packed ready to evacuate, & you miss the fundamental first step of compassion; calling your parents to make sure they are safe … Everything else just feels like an act."
Various Aaron Rodgers Twitter followers weighed in, ranging from the snarky backlash to the humorous.
Reports in recent years reveal the strained relationship between the quarterback and his family.
A 2011 photo shows the Rodgers family – Jordan, parents Ed and Darla and grandparents Barbara and Chuck Pittman posing on-field with Aaron after he was named MVP in the Packers' Super Bowl 31-25 win over the Pittsburgh Steelers. Chuck Pittman has since died. Ed is a well-known chiropractor in Chico who expressed uncertainty with the family's relationship with Aaron in a January 15, 2017 New York Times article.
"Fame can change things," Ed Rodgers added in the story.
Jordan, now 30, confided in a 2016 video of "The Bachelorette" reality TV series, to love interest, JoJo Fletcher and viewers that he and Aaron were not close. He said:
"I have a great relationship with my brother Luke. Me and Aaron don't really have that great of a relationship. It's just kinda how he has chosen to do life and I chose to stay close to my family, my parents and my brother. It's not ideal and I love him and I can't imagine what it's like to be in his shoes and to have the pressure he has and the demands from people he has. I don't have hard feelings against him; it's just how things go right now."
The charming humble approach must have worked because Jordan and Fletcher became engaged on the show and now live in Dallas, her hometown. He said he walked away from football because he tired of trying to live up to Aaron's legacy.
Jordan signed with the Jacksonville Jaguars as an undrafted free agent in 2013, played on practice and preseason squads for the Tampa Bay Buccaneers and Miami Dolphins and played for the BC Lions in the Canadian Football League.
Meanwhile, the public tiff just goes to show that no family is immune from holiday sniping. In a spark of Thanksgiving family tension humor, Anthony @KFRGFrogatelli tweeted a response:
"Thanksgiving at the Rodgers house gon be LIT."