Aaron Rodgers Salary: QB Could Earn $137.5M in Five Years as Packers Plan to Make Him Highest-Paid QB in the NFL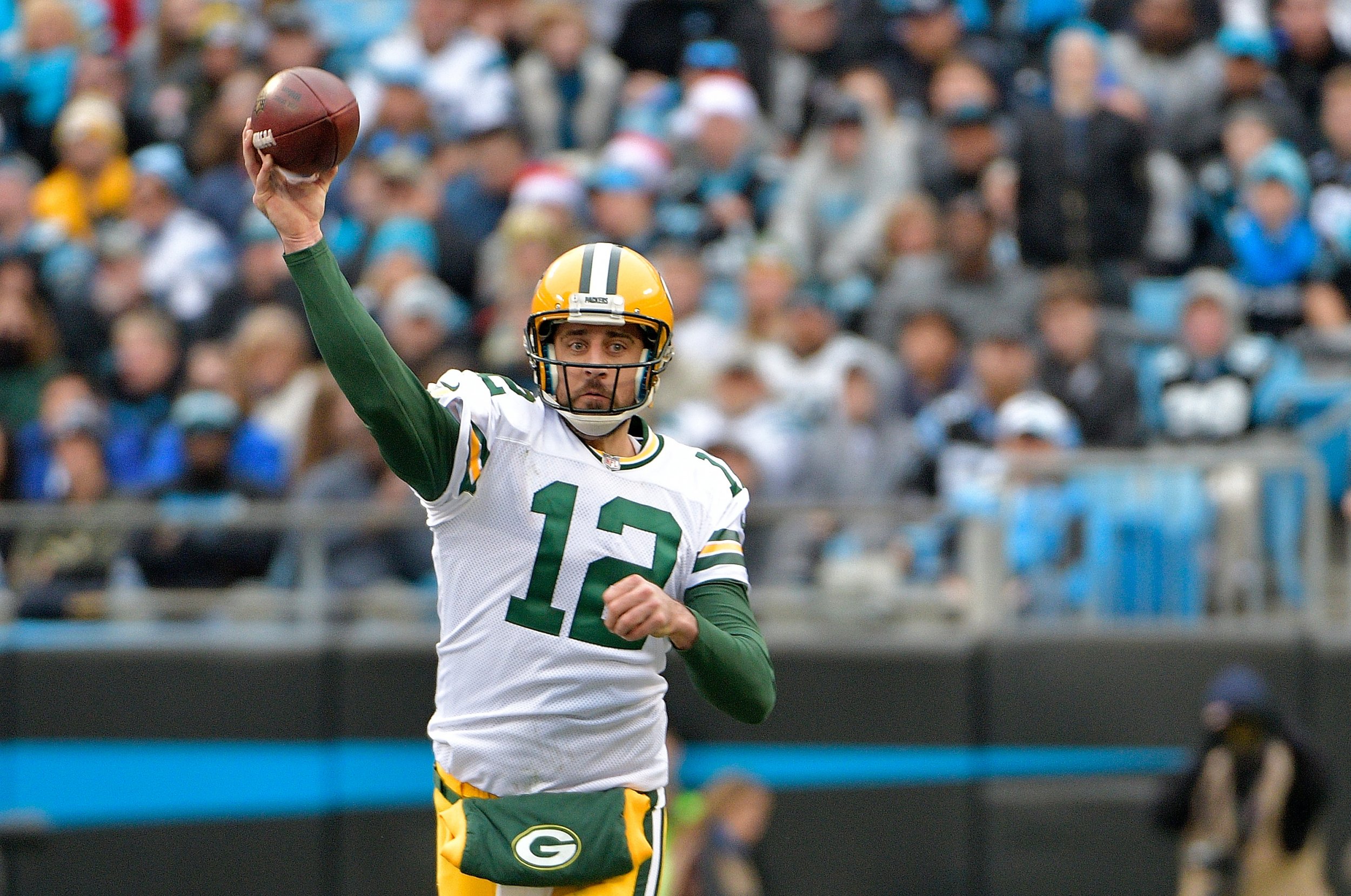 Aaron Rodgers could soon claim the mantle of highest paid-quarterback in the NFL from Jimmy Garoppolo's grasp.
Earlier this month, the latter signed a five-year deal with the San Francisco 49ers worth an eye-watering $137.5 million, which made him the highest-paid player in the league.
However, the Green Bay Packers are reportedly working on a deal for Rodgers that would trump Garoppolo's.
Speaking to reporters on Tuesday, Packers President Mark Murphy said the 13-time league winners were making "progress" over a new contract for the 34-year-old, with General Manager Brian Gutekunst and Executive Vice President/Director of Football Operations Russ Ball both involved in negotiations with Rodgers's agent.
"We've had discussions with his representative," Murphy said at the NFL scouting combine in Indianapolis, as reported by ESPN's Rob Demovsky. "I have a lot of confidence in Brian and Russ and Aaron as well. We want to create a win-win."
In 2013, Rodgers became the league's biggest earner after penning a five-year extension worth a combined $110 million. He has since slipped down the rankings and is now sixth in the list of best-paid players in the NFL.
Last year, Rodgers was instrumental in the Packers' excellent start to the season, throwing 13 touchdowns and three interceptions as his team raced to a 4-1 start, before he broke his collarbone in a loss against the Minnesota Vikings on October 15.
The two-time league MVP was initially ruled out for the remainder of the campaign, but managed to return against the Carolina Panthers on 17 December and finished with 290 passing yards, three touchdowns and three interceptions in a 24–31 defeat.
The Packers, meanwhile, finished the regular season with a 7-9 record and missed out on the playoffs for the first time since 2008.
The California native, who has spent his whole NFL career with the Packers since he was drafted in the first round in 2005, will turn 35 in December but has previously indicated his intention to play until he is at least 40. The deal he is expected to sign would keep him under contract through to his 41st birthday.
Rodgers is set to pocket $20.9 million this season and $21.1 million in 2019, while the Packers are expected to have approximately $16 million worth of salary cap space ahead of the free agent season, which opens next month.
Although players can't officially sign deals until March 14, teams will be allowed to speak to free agents and their representatives from two days earlier.