Aaron Rodgers Says He Doesn't Want to Be 'Politicized' After 'Fake White House' Comment
Green Bay Packers quarterback Aaron Rodgers said he does not want to be a "politicized" person after a recent interview with ESPN in which he referred to the Biden administration as "this fake White House set."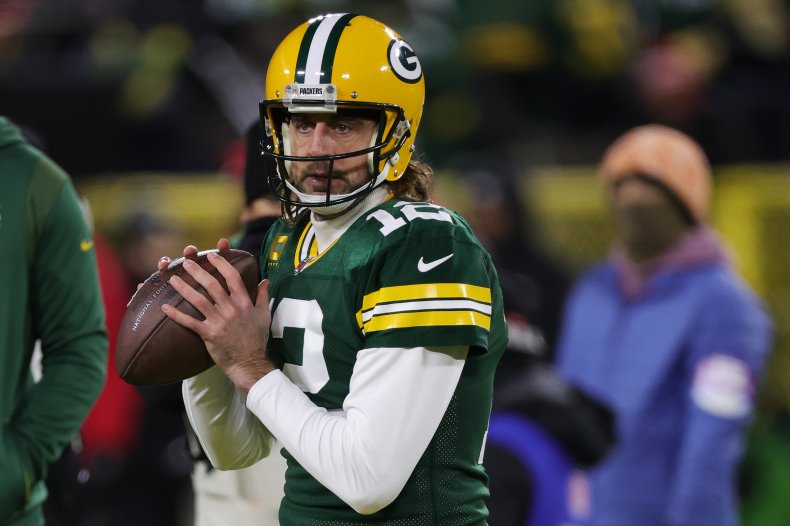 During the ESPN interview, which came out January 21, Rodgers talked about his life off the field, football and then transitions to the COVID-19 pandemic, specifically the in-season controversy surrounding his vaccination status.
Rodgers, during the season, was forced to sit out a game against the Kansas City Chiefs after testing positive for COVID. The Packers lost the November 7 game 13-7. Rodgers, was fined more than $14,600 for violating the NFL's COVID protocol.
Prior to the season, Rodgers said that he had been "immunized" against the virus, but never said if he had received the vaccine.
In the interview, the star quarterback said, "It was a pseudo witch hunt going on; who was vaccinated, who wasn't vaccinated. I was in a multi-month conversation that turned into an appeal process with the NFL at that time, and my appeal hinged on that exact statement [immunized]."
Later in the ESPN interview, Rodgers questioned President Joe Biden's 81 million votes, called out the administration and the Centers for Disease Control and Prevention and went on to say, "you still have this fake White House set saying that this is the pandemic of the unvaccinated, that's not helping the conversation."
But during a Tuesday interview on The Pat McAfee Show, Rodgers said he "does not want to be a politicized person," calling "politics a sham" and that he has turned down interviews with both CNN and Fox.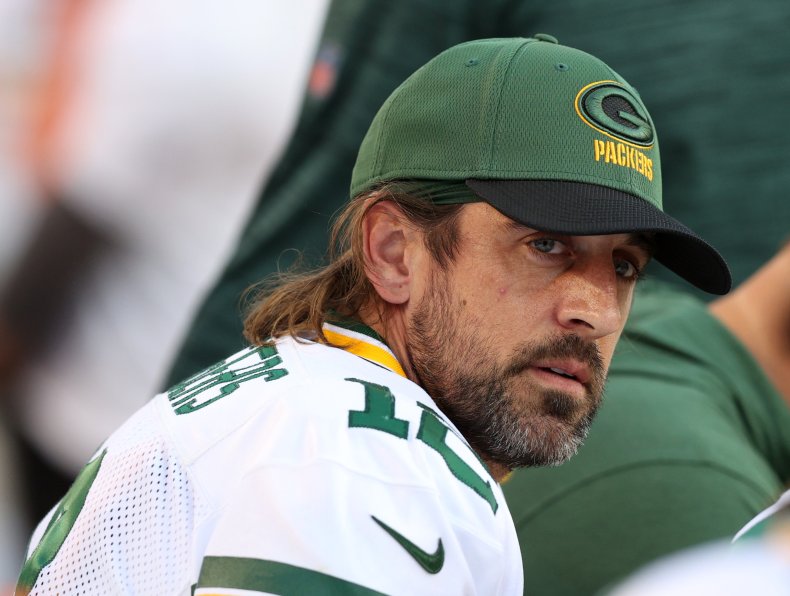 The quarterback later said, "I don't want my views bolstering the anti-vaxxers and triggering the vax people. I want to be somebody who has an opinion, who shares it, who does research, but is also open to hearing from both sides."
Also, during Tuesday's interview, Rodgers mentioned that the in-season controversy over his vaccination status grew to be so big because he had never really talked about his life off-the-field before or shared his opinions on subjects. Rodgers says people enjoyed hearing from him right up until the point where he had an opinion that went against the "mainstream narrative." That is why, according to Rodgers, some believed him to be a "pariah" and "a distraction."
On Sunday, the Packers' season came to an abrupt end. Rodgers and the Packers, who were favored to win, fell to the San Francisco 49ers 13-10 in the divisional round of the NFC playoffs.
There are now big question marks surrounding Rodgers' status for next season, whether he will return to the Packers, look to play elsewhere or opt for retirement.