Former Republican Congressman Aaron Schock, who resigned amid a financial scandal in 2015, was reportedly spotted at a gay club in Mexico City last weekend.
An image of a man alleged to be the 38-year-old ex-politician was taken at Boy Bar, a popular gay bar in Mexico City's famed Zona Rosa, on Saturday around midnight.
Schock has long denied being gay, calling questions about his sexuality "completely ridiculous and inappropriate."
But in April, photos surfaced of him at Coachella with a group of gay men, including one shot reportedly showing him kissing another man. Weeks later, a nude video, reportedly of Schock, leaked online.
Schock hasn't addressed the most recent photo, but his Instagram account indicates he was in Mexico City at the time.
When he took office in 2009, Schock was the youngest member of Congress—and the first born in the 1980s. Some saw him as the young, fresh future of the GOP, but he began causing a stir early on: In 2011, Schock appeared shirtless on the cover of Men's Health. A year later, during the Republican National Convention in Tampa, TMZ caught up with Schock to discuss Paul Ryan's six-pack abs.
He also came under fire for spending $40,000 to redecorate his congressional offices to resemble Downton Abbey.
While in office, Schock voted against both marriage equality and the repeal of Don't Ask, Don't Tell. He also opposed adding sexual orientation and gender identity to federal hate crimes laws and using government funds to overturn the Defense of Marriage Act.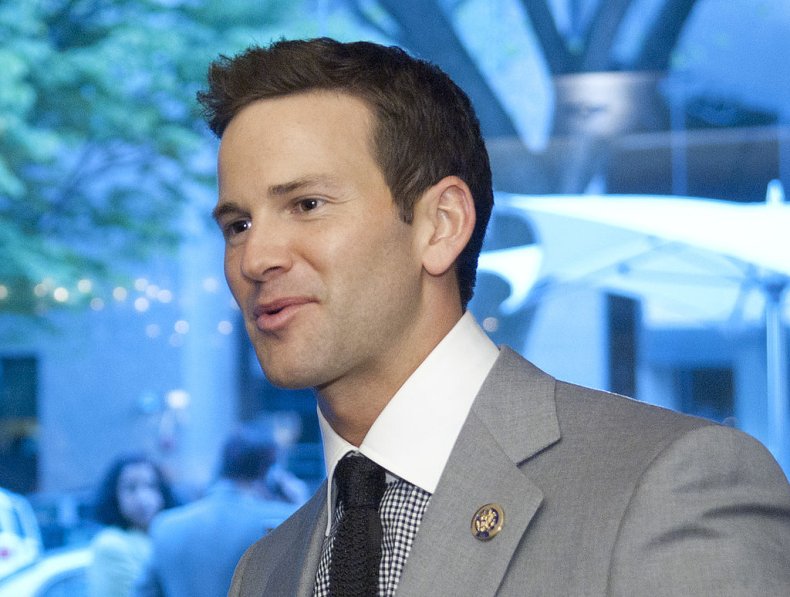 In 2015, an ethics investigation was started into allegations that Schock misused funds to pay for private flights, new cars, concert tickets and other perks. He was also accused of letting a lobbying group pay to bring his personal photographer with him on an all-expenses-paid trip to India. (Under House rules, representatives can only accept private money for a companion's travel expenses if they're a staffer, spouse or child.)
On March 17, 2015, Schock announced his resignation from Congress.
"The constant questions over the last six weeks have proven a great distraction that has made it too difficult for me to serve the people of the 18th District with the high standards that they deserve," he said in a statement at the time.
The following year he was indicted on federal corruption charges—including mail fraud, filing false tax returns, submitting false reports to the FEC and misappropriating more than $100,000 in government funds. (Charges were dropped earlier this year after Schock reached an agreement with prosecutors.)
Schock went off the grid after stepping down—reportedly traveling to Machu Picchu with his father—but he resurfaced in 2016, when he moved to the popular gay neighborhood of West Hollywood in L.A.
In early June, FEC filings from Schock raised speculation he was planning another bid for office, but he denied those rumors, as well.