Oscar-Winning Screenwriter Aaron Sorkin to Adapt 'To Kill a Mockingbird' For Broadway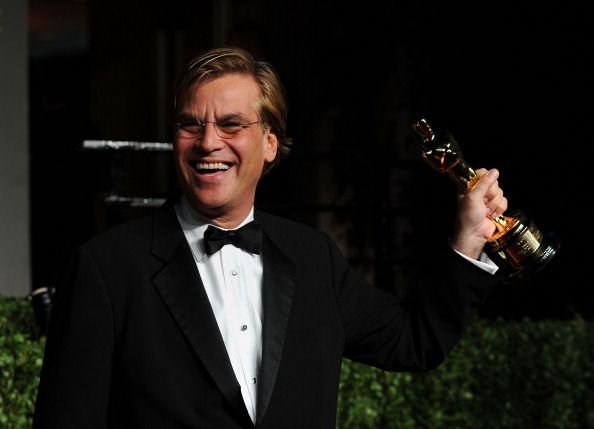 Oscar-winning screenwriter Aaron Sorkin is to pen a stage adaptation of Harper Lee's classic novel To Kill a Mockingbird, according to the Hollywood Reporter.
The West Wing scribe and veteran producer Scott Rudin will be the creative force behind the production, renewing their successful collaborative run that includes the critically acclaimed The Social Network, Moneyball and recent biopic Steve Jobs, which has earned two Oscar nominations for its lead actors.
Director Bartlett Sher will helm the Broadway production of To Kill a Mockingbird, which is slated to debut in the 2017-2018 season. Sher won a Tony Award in 2008 for his revival of South Pacific.
The iconic novel, which has sold around 40 million copies worldwide, won a Pulitzer Prize for fiction following its release in 1960. Considerable pressure will be piled on Sorkin to handle Lee's much-cherished work with care, a challenge he is excited to embrace.
"To Kill a Mockingbird is one of the most revered pieces of 20th century American literature," Sorkin told The New York Times. "It lives a little bit differently in everybody's imagination in the way a great novel ought to, and then along I come. I'm not the equal of Harper Lee. No one is."
The writer is as talented a playwright as he is producing work for the big screen. His 1989 play A Few Good Men was adapted into an Oscar-nominated film starring Tom Cruise and Jack Nicholson.
To Kill a Mockingbird explores racial inequality in America and Sher believes Sorkin is the perfect person to align that with contemporary efforts taking place across the U.S. to address similar disparities.
"It raises so many important cultural, political and social questions that Aaron is well suited to," Mr. Sher said. "The conversation between Harper Lee and Aaron Sorkin is going to be an interesting one."
Fans of the book wanting to see a stage version of the play before its debut on Broadway can travel to Lee's hometown of Monroeville, Alabama, which has hosted a performance of the play every May for the past 25 years, organised by the Monroe County Heritage Museum.