'West Wing' Revival Wouldn't Include 'A Really Dumb' Trump-Like Figure, Aaron Sorkin Says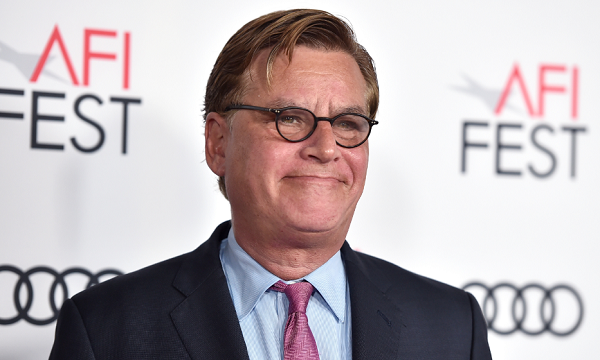 For seven solid years, America had a gracious and honorable and president that was beloved by Democrat and Republican viewers alike—President Josiah "Jed" Bartlet, played by Martin Sheen, on the long-running NBC political drama series West Wing.
From 1999 to 2006, Americans by the millions would tune into West Wing to watch Bartlet navigate the perils of the presidency while trying to remain fair and cognitive of the entire country of people he was representing. Of course, the character had his upsets and shortcomings, but overall the fictional Democratic protagonist created by showrunner Aaron Sorkin got the job done exceedingly.
The success and popularity of the show led West Wing to receive three Golden Globe awards and 26 Emmys over the course of its seven seasons.
While the show tapped on similar elements of life on Capitol Hill, foreign disputes and controversial Congressional moments, overall, America's current political climate under President Donald Trump is the complete opposite of how the country and its head honchos were portrayed on the influential NBC show.
Sorkin's been under pressure by fans and NBC executives to revive the series and capture the times U.S. residents are currently living in, but the director has no interest in depicting a presidency remotely anything like Trump's.
Appearing on the cover of The Hollywood Reporter's recent issue, released Wednesday, Sorkin revealed that he did have some ideas on how he would frame a West Wing revival. However, Sorkin, who has been particularly vocal on his disdain for the 45th president, noted that none of his ideas included a plotline featuring a Trump-like figure.
"Trump is exactly what he looks like: A really dumb guy with an observable psychiatric disorder," he said.
Sorkin, whose previously questioned Trump's mental health, said instead he would create a president similar to Trump's predecessor, President Barack Obama, who he'd like to see portrayed by actor Sterling K. Brown, currently starring on ABC's hit series, This is Us. "There's some kind of jam, an emergency, a very delicate situation involving the threat of war or something. And [President] Bartlet, long since retired, is consulted in the way that Bill Clinton used to consult with Nixon," Sorkin said.
So what's the screenwriter's hold up on creating a script? According to Sorkin, he gets stuck on figuring out how to bring Allison Janey's character C.J. Cregg—Bartlet's press secretary—and Bradley Whitford's Josh Lyman into the mix.