Abandoned 2-Year-Old Found by Immigration Agents Near Mexico Border
Mexican authorities on Monday found a boy, believed to be around 2 years old, alone by the side of the road near Veracruz, Mexico, according to a statement from the country's National Migration Institute (INM).
The boy reportedly had been traveling on a truck carrying more than 100 migrants before the vehicle pulled over after some passengers fell ill from the heat and improper air circulation in the truck.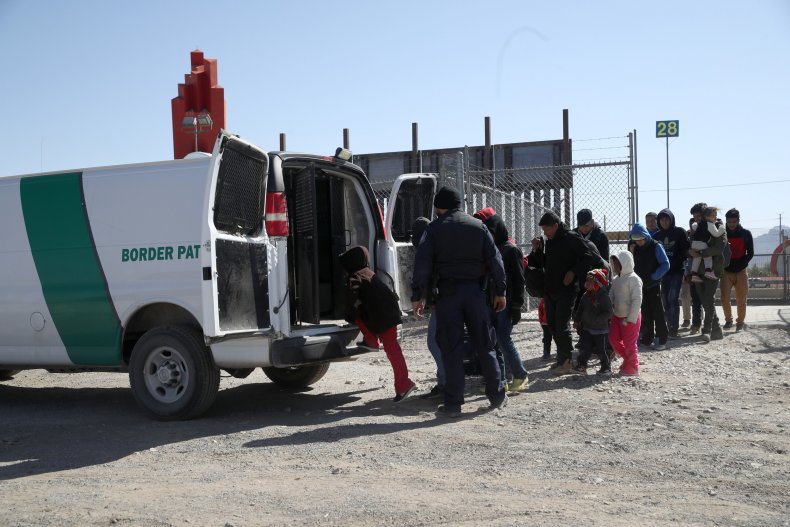 Reuters described a photo of the child, saying he was seen in the image by himself with black trash bags, packaged snacks, half-empty water bottles and discarded clothes on the ground around him. He was also described as being shirtless when he was found and was holding his face in his hands.
Most of the other 100-plus passengers from the truck fled when authorities approached them, according to the report. However, eight Central American adults remained to speak with the authorities and described the conditions they had faced.
They said that travelers on the truck told the driver to stop after people had fainted from dehydration and a lack of air.
"None of the adults said that they were a family member of the minor," the INM statement said. The statement added that authorities were in contact with the Guatemalan consulate because the boy is believed to be from that country.
An image from the INM taken later showed the boy dressed and in the care of state authorities.
U.S. Customs and Border Protection has released data that indicates thousands of children from Central America have crossed illegally from Mexico into the United States without their parents this year.
Last Friday, Vice President Kamala Harris visited a Border Patrol facility near the U.S.-Mexico border. Harris said she spoke with five young girls from Central America during a tour of the El Paso, Texas, central processing center.
At a news conference after her trip, Harris said the girls she met were separated from their parents. She said speaking with them reminded her "of the fact that this issue cannot be reduced to a political issue. We're talking about children. We're talking about families. We're talking about suffering. And our approach has to be thoughtful and effective."
During her first foreign trip as vice president, Harris visited Guatemala. Speaking on June 7, she warned people against crossing the Mexican border into the United States, saying they would be turned away and needed to find legal ways of entering the country.