In terms of pure symbolism, there may be no starker illustration of the transformation facing America's retail industry than Amazon purchasing the sites of abandoned shopping malls and repurposing them as warehouses—or "fulfillment centers," as the company likes to call them.
Ohio is at the frontline of this changing landscape. Amazon has already bought two former shopping mall sites in the state over the past two years—purchasing the sites of both the North Randall Park Mall and the Euclid Square Mall in 2017.
Now, with both reconstructions completed, local news outlet Beacon Journal has obtained development blueprints that strongly suggest that Amazon is planning a third: this time on the site of the former Rolling Acres Mall, which closed in 2008.
Photojournalist and author Seph Lawless, best known for documenting abandoned places all over the world, visited all three sites when they were still derelict malls. His images of eerily empty hallways, vandalized escalators and snow-filled concourses are a poignant illustration of the decline of traditional shops.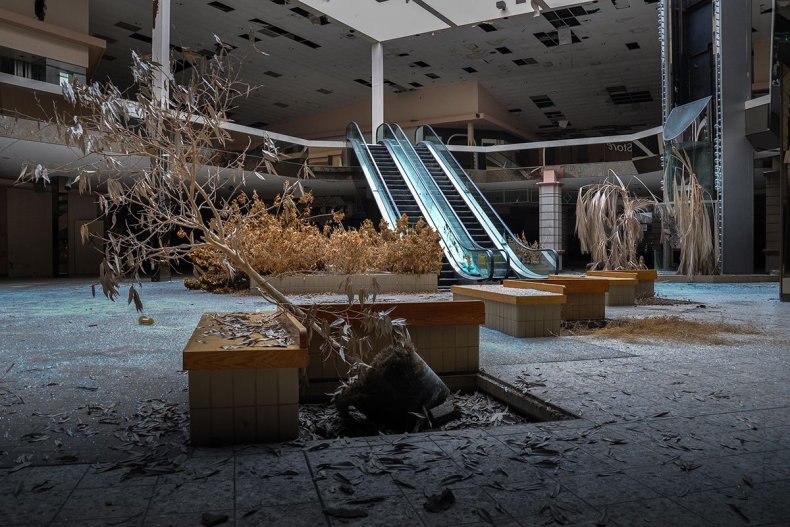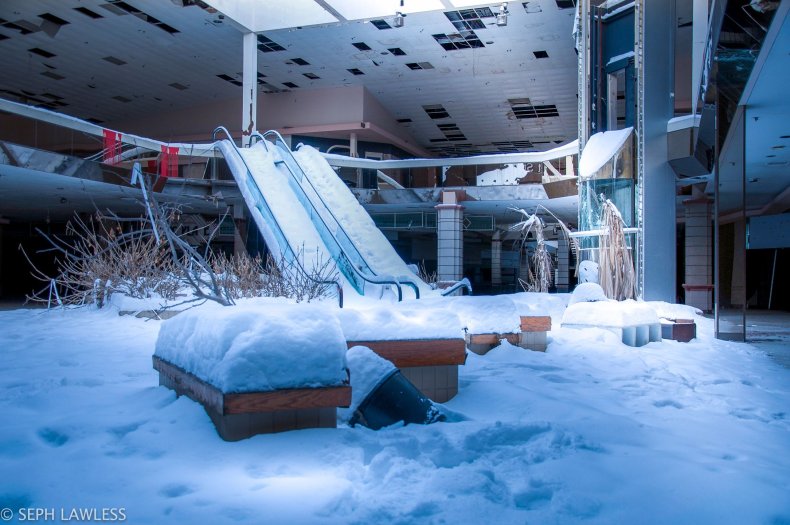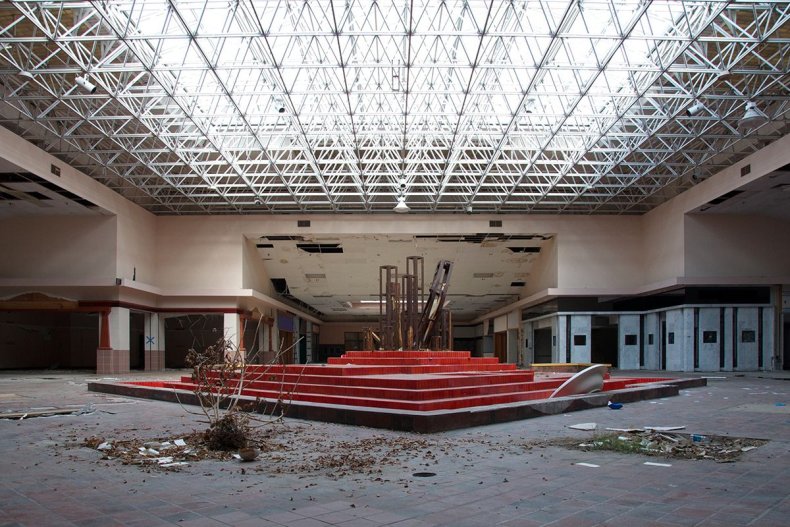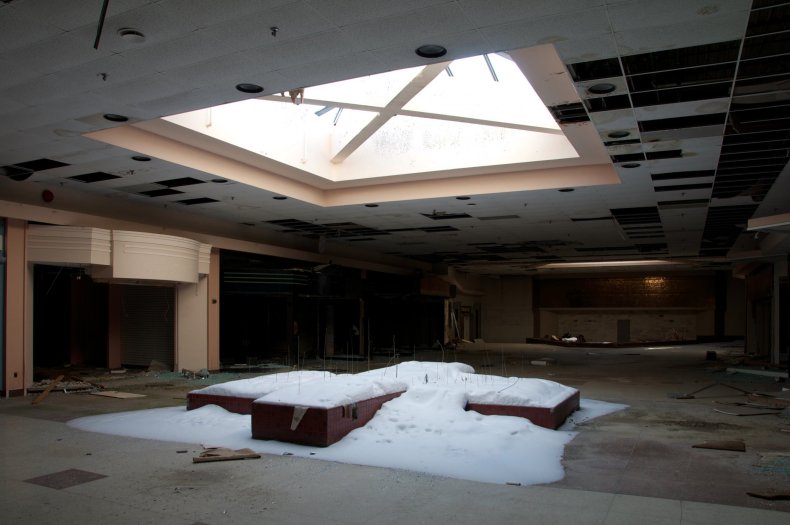 Lawless was born in Cleveland, in the state where all three of these malls were located. He told Newsweek: "I remember visiting all these malls regularly growing up, and to walk through them years later eerily abandoned was a surreal and emotional experience for me."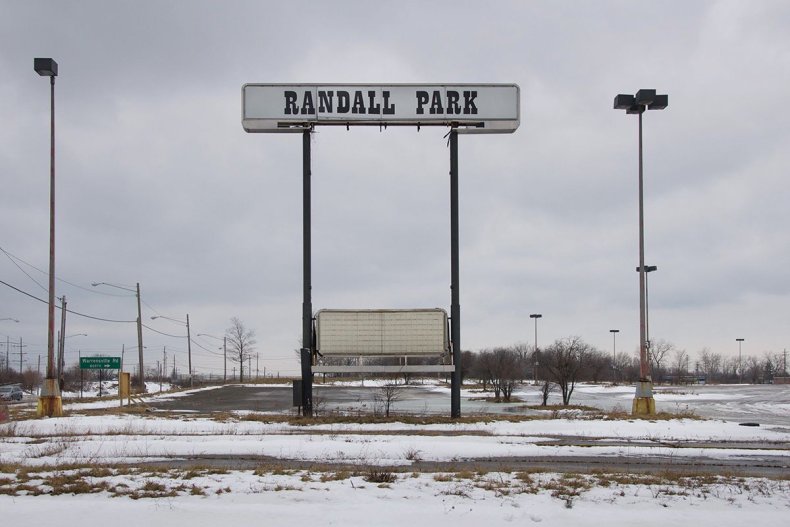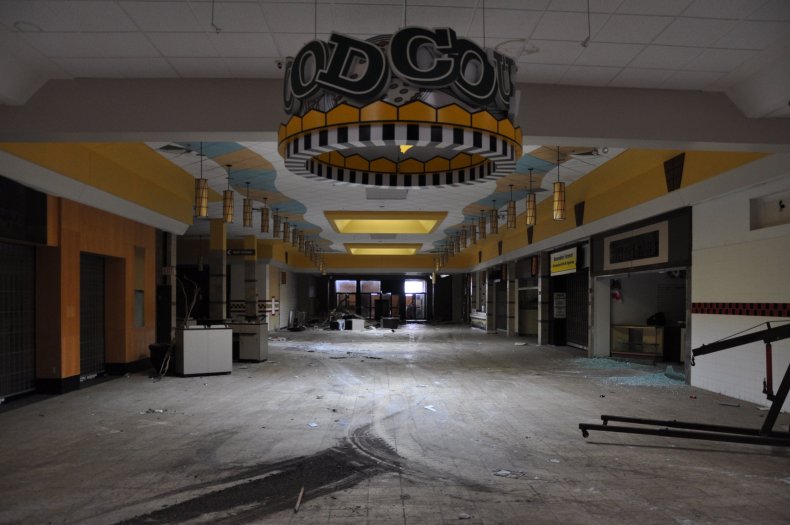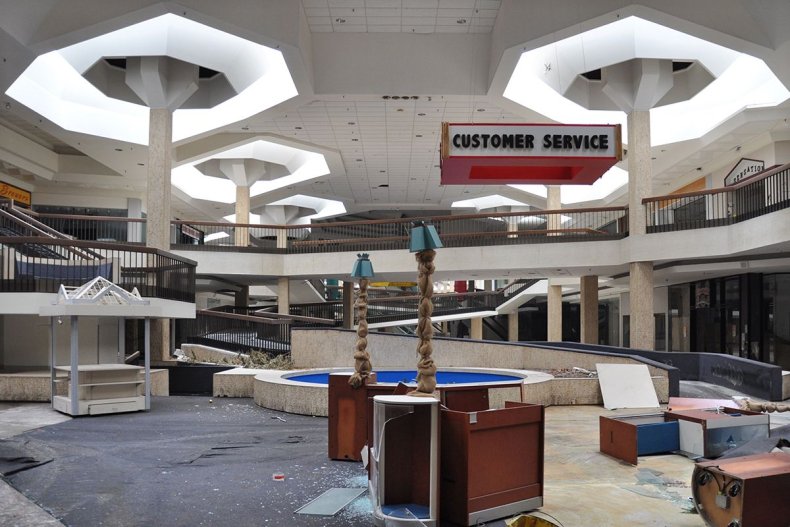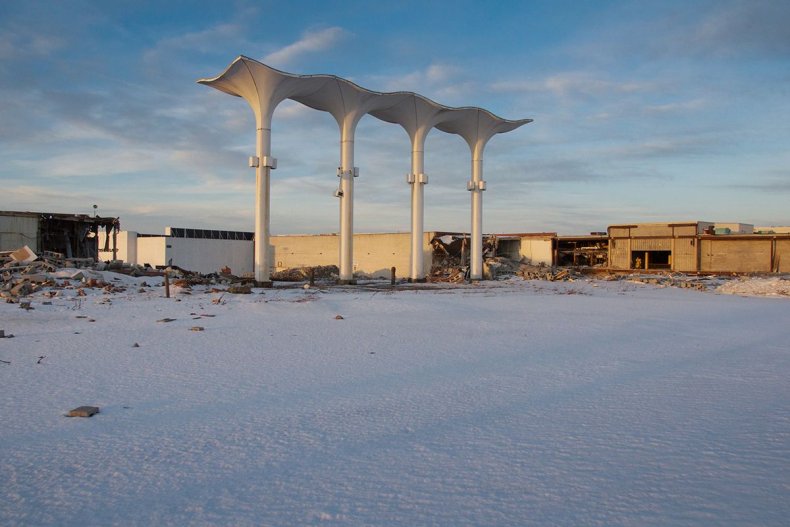 Of course, Amazon is not the sole force behind the changing face of America's retail industry. Rising rents, recession, changing habits of consumption and e-commerce as a whole have all played their part. The result, however, has been a hostile climate for the retail industry in the 21 st century, and many brick-and-mortar stores are struggling to survive.
In 2017, a record number of retail stores closed, while only half of America's remaining shopping malls are expected to survive by 2023, according to The Guardian. The number of closures over the past ten years has led some commentators to declare a "retail meltdown"; others have labelled it a "retail apocalypse."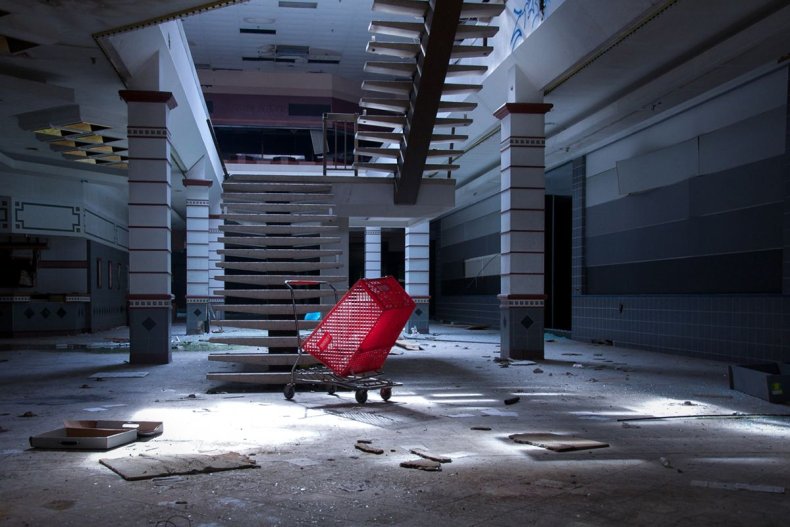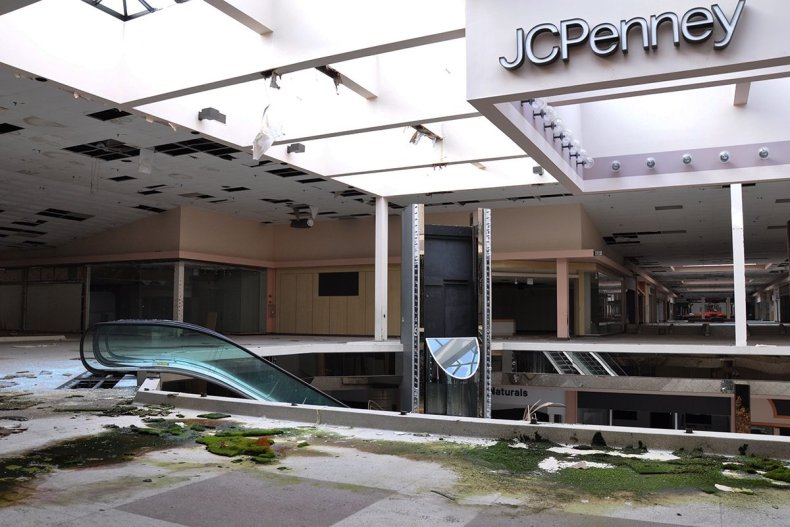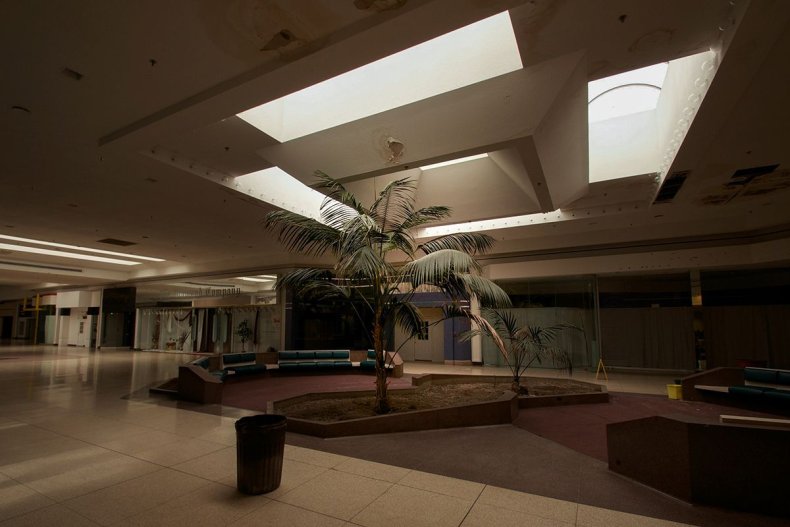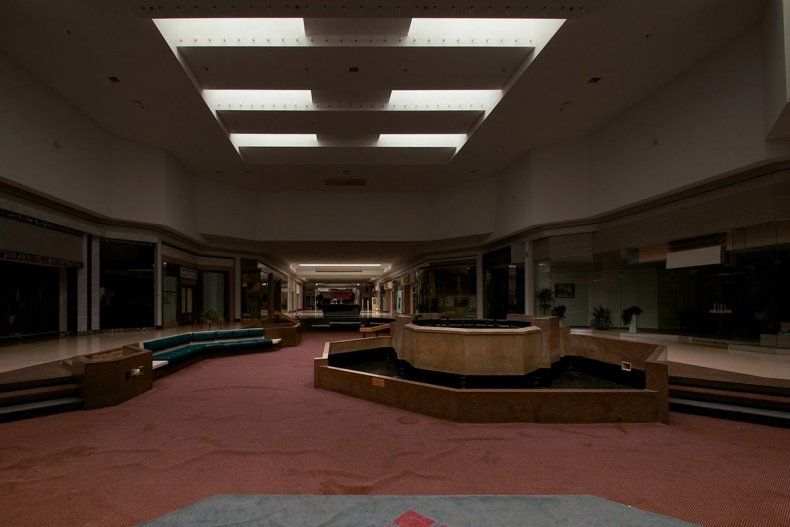 The consequences of Amazon's rise—at the apparent price of shopping malls' demise—are not solely negative. For example, Amazon's latest fulfilment center at the site of the Rolling Acres Mall will reportedly accommodate more than three times as many jobs as the state's initial redevelopment project.
But concerns about the conditions in Amazon's factories remain: They may offer jobs, but they are not necessarily good jobs. Beyond notorious levels of surveillance, there are reports of employees having to urinate in bottles because they do not have time to take bathroom breaks, being forced to work mandatory overtime and being refused normal holidays.
It seems that the only clear beneficiary of the tectonic shifts within the retail industry is Amazon itself. In September, the company became only the second, beside Apple, to be valued at a $1 trillion. In 2017, it racked up a remarkable $178bn in revenue. Jeff Bezos, Amazon CEO, is now the richest man in the world, with a fortune of $155bn.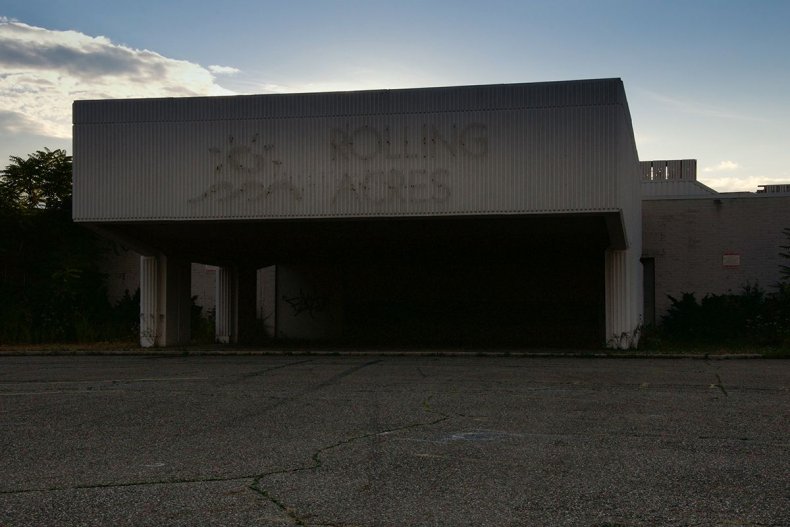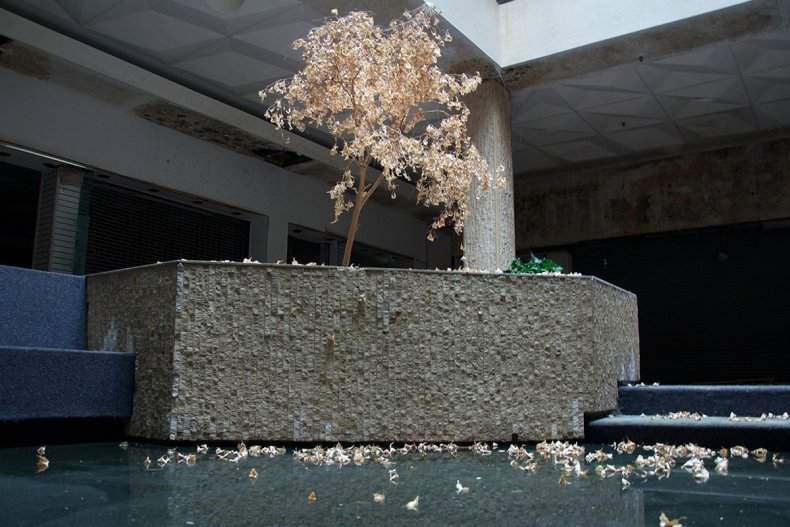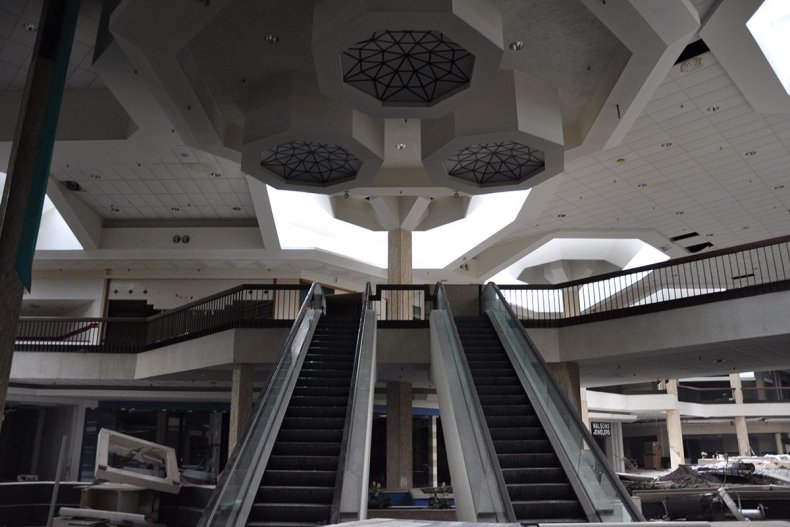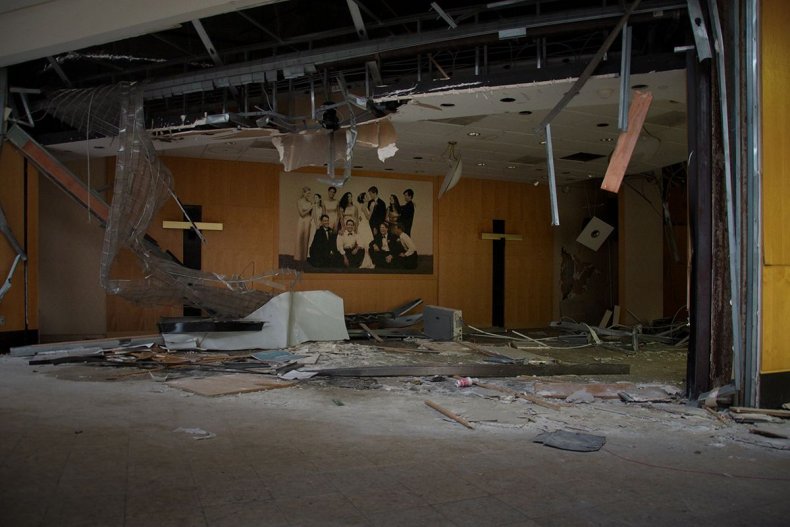 Lawless's forthcoming book Abandoned Malls of America: Crumbling Commerce Left Behind will document over 20 deserted shopping malls across the U.S. "Ironically," he told Newsweek, "It will be sold through Amazon and shipped from these new fulfillment centers where these once iconic malls used to flourish."
In a statement issued to Newsweek, Amazon said: "As a company, we work hard to provide a safe, quality working environment for the 250,000 hourly employees across Amazon's US facilities. We provide a $15 minimum wage for all US hourly employees, opportunities for career growth, industry-leading benefits, and hands-on training using emerging technology. Associates are the heart and soul of our operations, and in fact, they are also our number one recruiter for new hires by regularly encouraging friends and family to apply for roles. We encourage anyone to compare our pay, benefits, and workplace to other major employers across the country."