ABBA Reunion: All About Their New 'Voyage' Album After 40 Years
ABBA began life as pop band Björn & Benny, Agnetha & Anni-Frid in 1972, based in Sweden.
After the group won the Eurovision Song Contest with their hit "Waterloo" in 1974, they catapulted into the spotlight and achieved international fame.
The group had 20 singles in the Billboard Hot 100 over their short time together, which came to an end after the group's relationships fell apart.
At the center of the band were two marriages between Björn Ulvaeus and Agnetha Fältskog, and Benny Andersson and Anni-Fri (Frida) Lyngstad, both of which broke down by 1982. The band then parted ways as a result.
Since then, the band has been seen together at different times, with members turning up to the Swedish premiere of Mamma Mia!, the musical based on their songs, in 2008, and again at a Mamma Mia! party in 2016.
Most of the members have, at different points, suggested a reunion was never on the cards, but a recent launch has confirmed 2021 is finally the moment the band comes back together.
When Is ABBA Releasing New Music?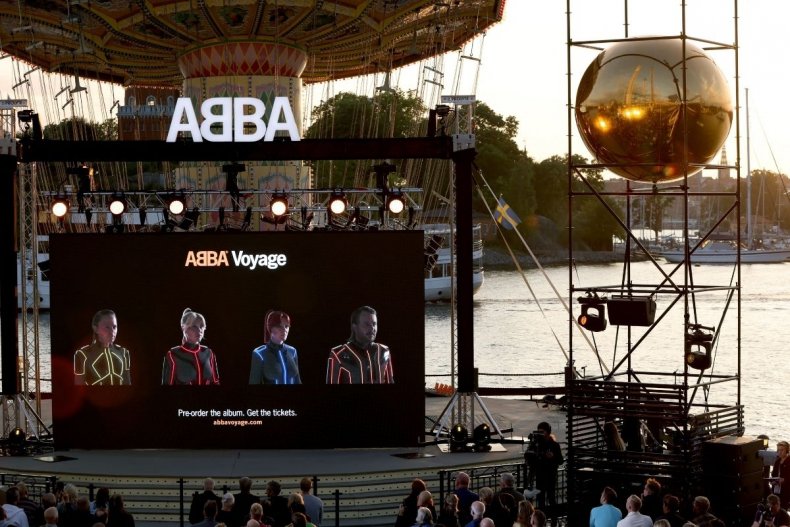 ABBA have announced they'll will be releasing a 10-track album on November 5.
The announcement came on September 2, with a live streamed concert teasing what was in store.
The group started with just two songs, with fans first hearing of the idea of new music from ABBA in 2018.
Originally, the songs were expected to be released that year, but were delayed to 2019, with more songs teased.
However, these songs were not to be released just as tunes, but as part of the 'Abbatar' project, which would see digitalized avatars singing the songs rather than the band members themselves.
In 2019, Ulvaeus revealed it was technical difficulties with the avatars that delayed the release of new music, however there were now five songs to look forward to, rather than the original two.
The COVID-19 pandemic caused further delays, with the project being delayed again until, in August 2021, things started to change.
Months later, a new website was created called ABBA Voyage, as well as a new Twitter account, which teased a launch for September.
At the launch, the avatars were shown, as well as some in-depth information on how they were created.
The avatars show the band members as they were in their heyday, and look incredibly realistic as they lean on one another and sing their well-known hits.
Two of the 10 tracks were teased in the launch, one of which was "I Still Have Faith In You."
Speaking about the song, Ulvaeus said: "When Benny played the melody, I just knew it had to be about us.
"It's about realising that it's inconceivable to be where we are. No imagination could dream up that, to release an album after 40 years and still be the best of friends, and still be enjoying each other's company, and have a total loyalty.
"Who has experienced that? Nobody."
The second song, "Don't Shut Me Down", will be released along with their other new tracks on November 5.
Will There Be A New ABBA Tour?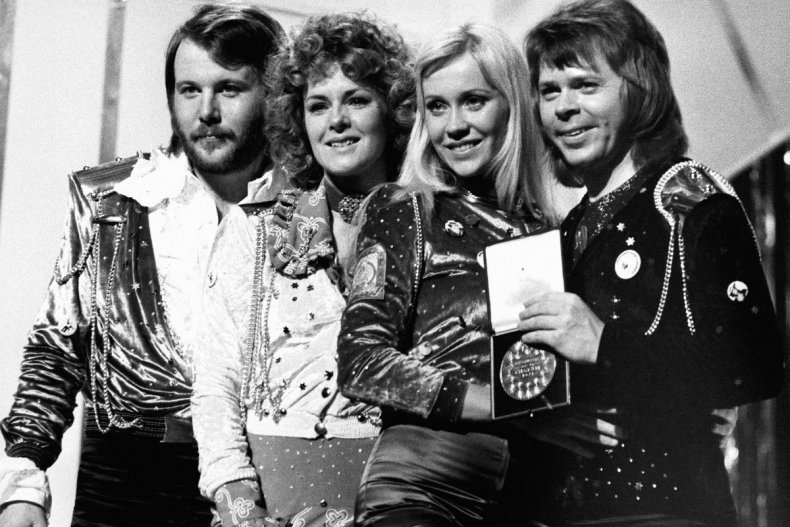 There will not be a new tour, but instead a residency of sorts based in London, U.K.
A purpose-built 3,000-seat theater has been built in the city's Olympic Park, and will be the host of the hologram avatar performances.
As a result, the four members of ABBA will not actually be performing together, but be represented by their avatars which, in the custom-built theater, will likely feel incredibly lifelike as fans can choose to sit, stand or rent their own Dance Booth.