Abby Lee Miller Undergoes 'Little Emergency Surgery' During Cancer Battle
Nearly two months after revealing her cancer diagnosis, Abby Lee Miller underwent an emergency surgery on Tuesday. The former Dance Moms star posted an Instagram photo of herself in a hospital bed and said her doctors thought she needed another 2-hour MRI.
The 51-year-old, who was diagnosed with non-Hodgkin's lymphoma following emergency surgery on her back in April, encouraged fans not to be alarmed, explaining she was doing just fine after undergoing a "quick little emergency surgery."
It remains unclear what stage the former dance coach is in, but Miller doesn't seem to be letting her recent diagnosis or surgery get in the way of her career. Noting that everything seemed to be fine—aside from the emergency surgery forcing her to cancel her many plans for the day—Miller wrote that she was ready to get back to work and back in front of the cameras.
"I'm in recovery now and texting so everything must be ok, just hiccups in my plans!" she captioned the photo. "I'm on a tight schedule; shooting two projects and I need to get out of here and on with my life!!! Please keep me in your prayers. I'm grateful for all the well wishes!"
Details of Miller's latest projects have yet to be released. The dance instructor, who spent the last year behind bars on charges of bankruptcy fraud, previously said she was contacted by producers regarding a new reality show just one day after her May prison release. "Someone's already called me to be there to start saying, '[Let's] shoot. We're ready with cameras. We're ready to go,'" she recently told E! News.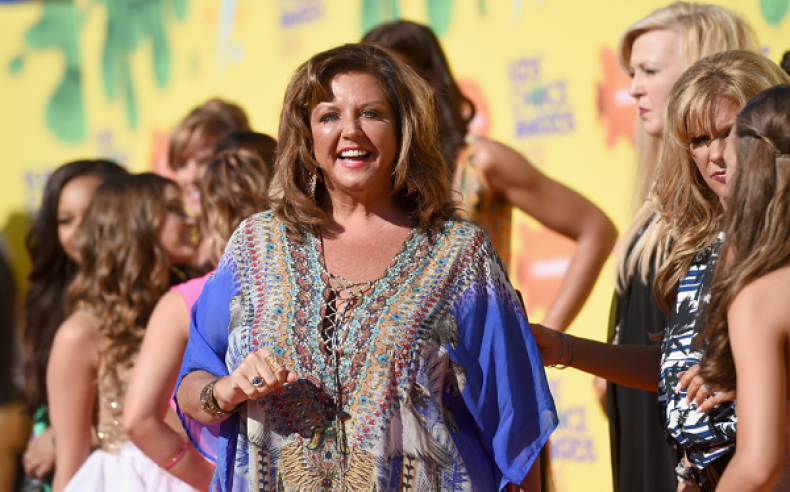 "I think I'll be ready to go," she added. "If worse comes to worse, I'm a good teacher. I'm good at what I do. I have an eye for detail. I can take a beginner kid that has never danced in their lives and I can teach them something special or I can take a really advanced dancer and I can make them into a professional."
After working on Dance Moms for nearly six years, Miller left the long-running Lifetime series just two months before she was sentenced to prison.