Abby Lee Miller Returns to 'Dance Moms' on Lifetime. Here's Everything You Need to Know
The wait is over, Dance Moms fans. After a two-year absence from the show that made her famous, Abby Lee Miller returns to Lifetime Tuesday night. In fact, it's a double dose of Abby: before the premiere of Season 8 of Dance Moms, Lifetime is airing Dance Moms: The Return of Abby at 8 p.m. ET.
Why is this a big deal? Well, if you have to ask that question, then clearly you're not a true Dance Moms fan. But don't worry, we got you. Here's everything you need to know about the new season of Dance Moms, where Abby's been, the new cast and what happened last season. Spoiler alert: there was a lot of drama.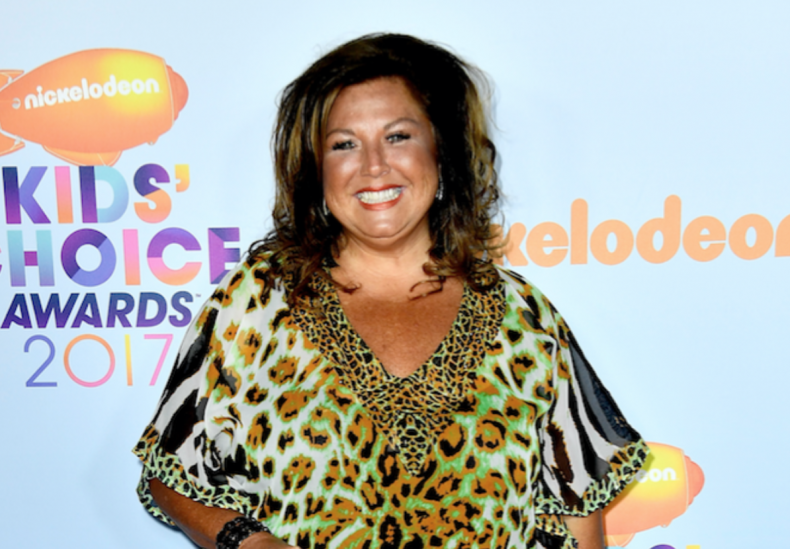 Where has Abby Lee Miller been?
That's a loaded question.
She was charged in October 2015 with hiding $775,000 of her earnings. Court documents revealed she was hiding money in various accounts. She also had friends conceal an estimated $120,000 in luggage in order to avoid claiming that money as income. She was sentenced to a year in prison and ordered to pay $40,000 in fines.
After being released from prison, Abby was diagnosed with Burkitt lymphoma, a form of non-Hodgkins lymphoma. In May 2019, she announced she was cancer-free.
Now she's back on Dance Moms, albeit sometimes in a wheelchair. But that hasn't slowed Abby down, or cooled down her infamous temper, which is on full display in this clip from Season 8.
What happened last season?
To sum it up in one word: drama. Season 7 saw Abby's elite group of dancers split up to form their own dance group, The Irreplaceables— it was a not-so-subtle dig at Abby's frequent saying, "Everyone's replaceable."
She was so enraged at the groups routine during their first competition that she "quit" the show through an Instagram post.
he Irreplaceables struggled through various coaches in Abby's absence, but ultimately won the West Coast national champs, something that always alluded them under Abby's leadership.
What can we expect this season?
Just like last season, it appears that this season can also be summed up in one word: drama. (Noticing a pattern here?).
Before the drama though, it's all about giving credit where credit is due, Abby's health almost knocked her off the dance floor for good, and the show is focusing on that. "I've been given a second chance," Abby says in an emotional preview video for the new season, embedded above.
But after that, it's time for Abby to make sure everyone knows she's back and going at full steam. She makes it clear that "Nobody's safe, so don't unpack your bags yet." Eek!
Lilly is the only returning dancer from last season—because the rest became The Irreplaceables, which Abby had no trouble replacing. But Lilly's seniority doesn't give her an advantage, something that is sure to lead to a confrontation between Abby and Lilly's mom, Stacey. In the sneak peek video, Stacey confronts Abby about Lilly's routine, to which Abby replies, "You can't control my choreography." Things get ugly from there.
So yeah, it's fair to assume this season is going to be a rollercoaster of non-stop tension.
Who are the new dancers?
Joining Lilly are six brand new girls, GiaNina, Hannah, Kamryn, Savannah, Pressley, Sarah, and one boy, Brady.
Abby posted a video to her YouTube of all the new dancers joining the Abby Lee Miller Dance Studio.
Season 8 of Dance Moms premieres Tuesday at 9 p.m. EST on Lifetime.