Is ABC Family's 25 Days of Christmas Happening This Year? 201​7​ Schedule Released by​ Freeform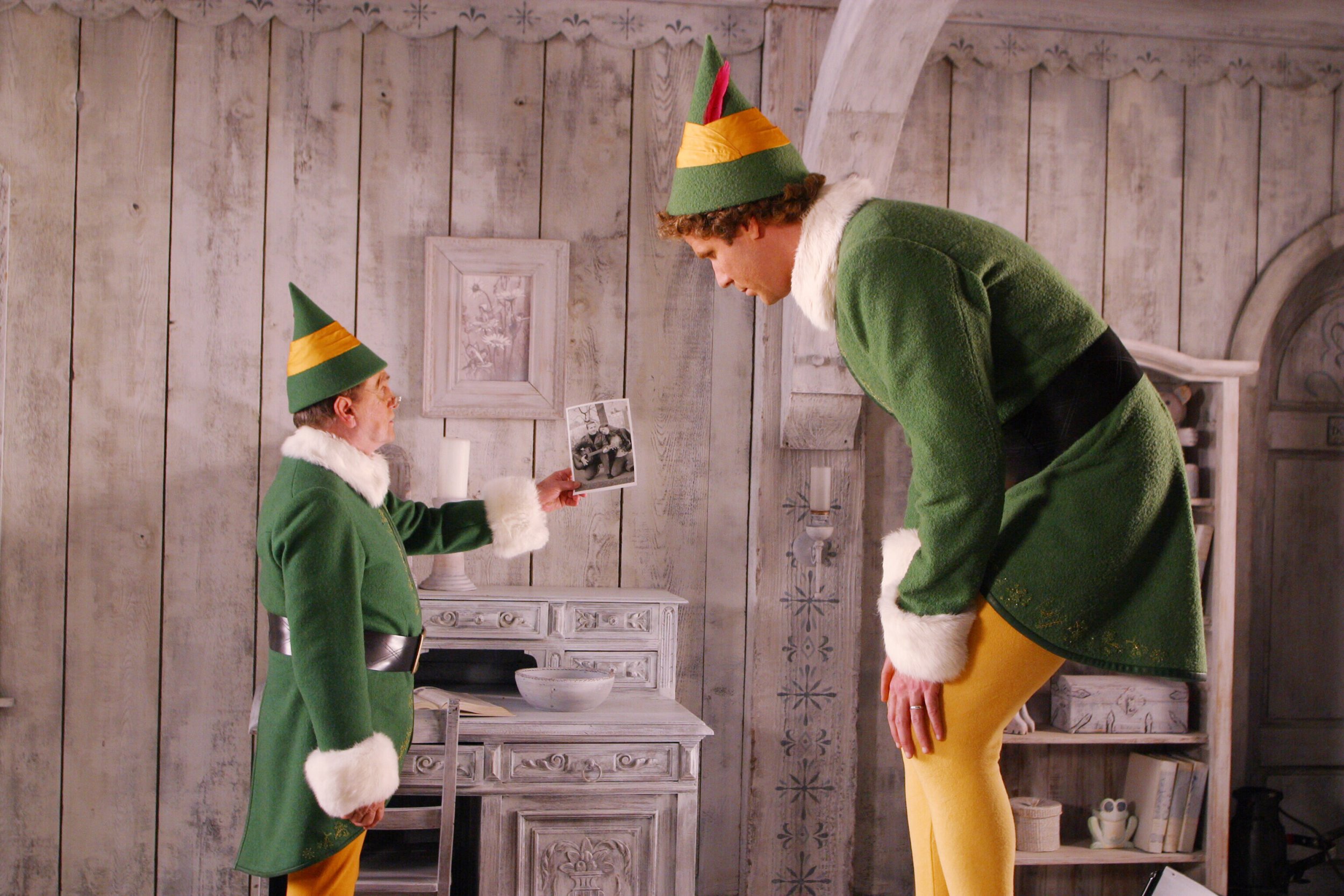 The channel formerly known as ABC Family (and as the Fox Family Channel and The Family Channel and even more names before that) is keeping up an old holiday tradition. Freeform's 25 Days of Christmas—three and a half weeks of a lineup stuffed to the seams with Christmas movies—starts on Friday.
The long list of titles includes Elf, The Nightmare Before Christmas, Dr. Seuss' How the Grinch Stole Christmas, Disney's A Christmas Carol and Santa Claus Is Comin' to Town. The movies air almost back to back for, as the scheduling block promises, 25 days. Several titles repeat more than once, so fear not if you miss your favorite.
The marathon continues right through the Christmas Day. All times in ET, check your local listings for the most up-to-date information in your time zone.
Friday, December 1
7:30 a.m. — Eloise at Christmastime
11 a.m. — Richie Rich's Christmas Wish
1 p.m. — Jack Frost (1979)
2 p.m. — The Nightmare Before Christmas
3:35 p.m. — The Year Without a Santa Claus
4:35 p.m. — Willy Wonka & the Chocolate Factory
7:05 p.m. — National Lampoon's Christmas Vacation
9:15 p.m. — Elf
11:25 p.m. — Disney's A Christmas Carol
Saturday, December 2
1:30 a.m. — Frosty's Winter Wonderland
7 a.m. — Richie Rich's Christmas Wish
9 a.m. — Mickey's Christmas Carol
9:30 a.m. — Mickey's Once Upon a Christmas
1:05 p.m. — Disney's A Christmas Carol
3:10 p.m. — Tim Burton's The Nightmare Before Christmas
4:50 p.m. — National Lampoon's Christmas Vacation
7 p.m. — Elf
9:10 p.m. — Dr. Seuss' How the Grinch Stole Christmas
11:50 p.m. — The Polar Express
Sunday, December 3
7 a.m. — Mickey's Christmas Carol
7:30 a.m. — Mickey's Once Upon a Christmas
9 a.m. — A Dennis the Menace Christmas
11:05 a.m. — Santa Paws 2: The Santa Pups
1:10 p.m. — Santa Claus Is Comin' to Town
2:15 p.m. — Tim Burton's The Nightmare Before Christmas
3:55 p.m. — The Polar Express
6:05 p.m. — Dr. Seuss' How the Grinch Stole Christmas
8:45 p.m. — The Santa Clause
10:50 p.m. — The Santa Clause 3: The Escape Clause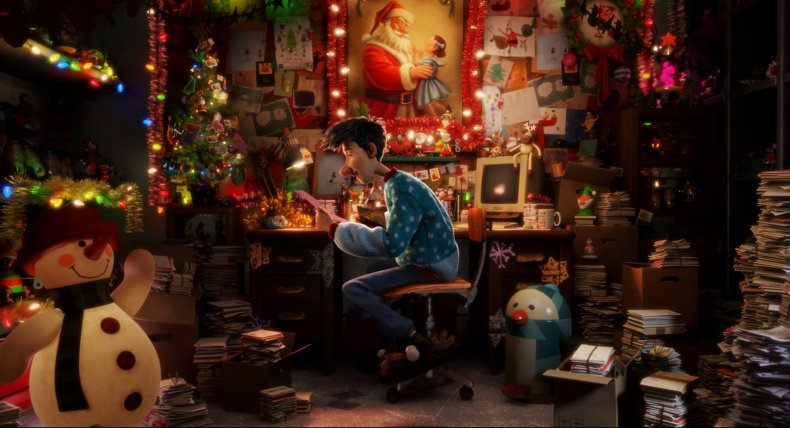 Monday, December 4
12:55 a.m. — Santa Claus Is Comin' To Town
7:30 a.m. — Santa Paws 2: The Santa Pups
11 a.m. — Mickey's Twice Upon a Christmas
12:30 p.m. — Arthur Christmas
2:30 p.m. — The Santa Clause
4:35 p.m. — The Santa Clause 3: The Escape Clause
6:40 p.m. — Elf
8:50 p.m. — National Lampoon's Christmas Vacation
Tuesday, December 5
12 a.m. — Four Christmases
7:30 a.m. — The Mistle-Tones
12:30 p.m. — Four Christmases
2:30 p.m. — Angry Angel
4:35p.m. — Elf
6:45 p.m. — National Lampoon's Christmas Vacation
8:55 p.m. — The Polar Express
Wednesday, December 6
12 a.m. — Eloise at Christmastime
7:30 a.m. — Snowglobe
12 p.m. — Angry Angel
2:05 p.m. — Eloise at Christmastime
4:15p.m. — Willy Wonka & The Chocolate Factory
6:45p.m. — The Polar Express
8:50p.m. — Elf
Thursday, December 7
12 a.m. — National Lampoon's Christmas Vacation
7 a.m. — Willy Wonka & the Chocolate Factory
11 a.m. — Snow Day
1 p.m. — Tim Burton's The Nightmare Before Christmas
2:35p.m. — National Lampoon's Christmas Vacation
4:45p.m. — Disney's A Christmas Carol
6:50p.m. — Elf
9 p.m. — Disney•Pixar's Toy Story
Friday, December 8
12 a.m. — A Dennis the Menace Christmas
7 a.m. — The Little Drummer Boy
7:30 a.m. — A Dennis the Menace Christmas
11 a.m. — Tim Burton's The Nightmare Before Christmas
12:40 p.m. — Eloise at Christmas
2:45 p.m. — Disney's A Christmas Carol
4:50 p.m. — Disney•Pixar's Toy Story
6:50 p.m. — Disney•Pixar's Toy Story 2
9 p.m. — Disney•Pixar's Toy Story 3
11:30 p.m. — Disney•Pixar's Toy Story That Time Forgot
Saturday, December 9
12 a.m. — Arthur Christmas
7 a.m. — Rudolph & Frosty's Christmas in July
9:05 a.m. — Eloise at Christmastime
11:10 a.m. — Arthur Christmas
1:15 p.m. — Disney•Pixar's Toy Story 2
3:25 p.m. — Disney•Pixar's Toy Story 3
5:55 p.m. — Disney•Pixar's Toy Story That Time Forgot
6:25 p.m. — The Santa Clause
8:35 p.m. — The Santa Clause 3: The Escape Clause
10:45 p.m. — National Lampoon's Christmas Vacation
Sunday, December 10
12:55 a.m. — Jack Frost (1979)
7 a.m. — Jack Frost (1979)
8 a.m. — Snow Day
10:05 a.m. — Richie Rich's Christmas Wish
12:10 p.m. — The Santa Clause 3: The Escape Clause
2:15 p.m. — Disney's A Christmas Carol
4:20 p.m. — The Santa Clause
6:30 p.m. — National Lampoon's Christmas Vacation
8:40 p.m. — Elf
10:50 p.m. — Four Christmases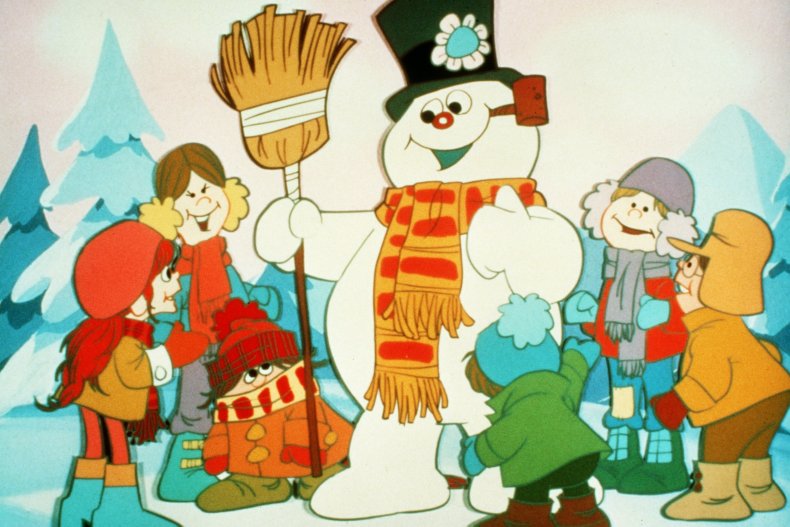 Monday, December 11
1 a.m. — The Year Without a Santa Claus
7 a.m. — The Bells of Fraggle Rock
7:30 a.m. — Richie Rich's Christmas Wish
11 a.m. — The Little Drummer Boy
11:30 a.m. — Disney's A Christmas Carol
1:35 p.m. — Santa Claus Is Comin' to Town
2:40 p.m. — The Year Without a Santa Claus
3:40 p.m. — Four Christmases
5:50 p.m. — Elf
8 p.m. — Disney's Fairy Tale Weddings: Holiday Magic
9 p.m. — The Polar Express
Tuesday, December 12
12 a.m. — Eloise at Christmastime
7 a.m. — Nestor, The Long-Eared Christmas Donkey
7:30 a.m. — Eloise at Christmastime
11 a.m. — Santa Claus Is Comin' To Town
12:10 p.m. — National Lampoon's Christmas Vacation
2:20 p.m. — Tim Burton's The Nightmare Before Christmas
4 p.m. — Charlie and the Chocolate Factory
6:40 p.m. — The Polar Express
8:50 p.m. — The Santa Clause
Wednesday, December 13
12 a.m. — Rudolph and Frosty's Christmas in July
7 a.m. — 'Twas the Night Before Christmas
7:30 a.m. — National Lampoon's Christmas Vacation
11 a.m. — Rudolph's Shiny New Year
12:10 p.m. — Tim Burton's The Nightmare Before Christmas
1:50 p.m. — Charlie and the Chocolate Factory
4:30 p.m. — Elf
6:40 p.m. — The Santa Clause
8:50 p.m. — The Santa Clause 3: The Escape Clause
Thursday, December 14
12 a.m. — The Year Without a Santa Claus
1 a.m. — Disney's Fairy Tale Weddings: Holiday Magic
7 a.m. — Mickey's Twice Upon a Christmas
8:30 a.m. — Disney's Fairy Tale Weddings: Holiday Magic
11 a.m. — Mickey's Christmas Carol
11:30 a.m. — Christmas Cupid
1:30 p.m. — Elf
3:40 p.m. — The Year Without a Santa Claus
4:40 p.m. — The Santa Clause 3: The Escape Clause
6:45 p.m. — Four Christmases
8:50 p.m. — National Lampoon's Christmas Vacation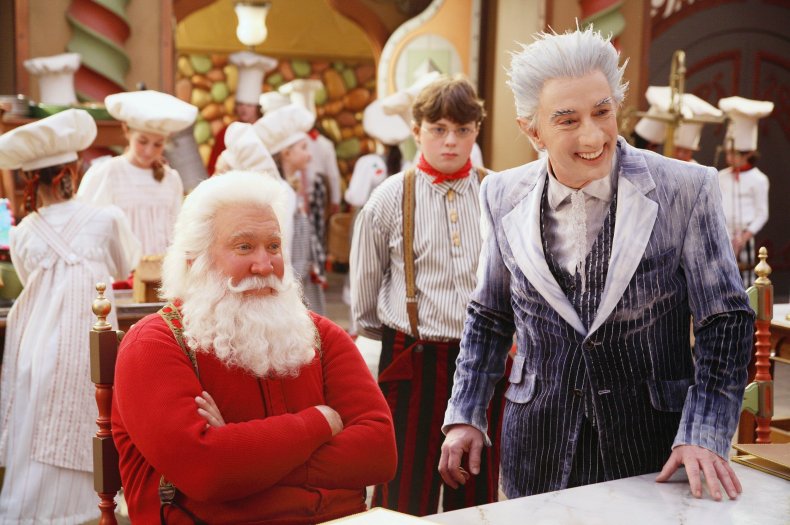 Friday, December 15
12 a.m. — Angry Angel
7 a.m. — Santa Paws 2: The Santa Pups
9 a.m. — The Little Drummer Boy
11 a.m. — Eloise at Christmastime
1 p.m. — Richie Rich's Christmas Wish
3 p.m. — Angry Angel
5 p.m. — Four Christmases
7:10 p.m. — National Lampoon's Christmas Vacation
9:20 p.m. — Elf
11:30 p.m. — The Santa Clause 3: The Escape Clause
Saturday, December 16
1:30 a.m. — Mickey's Christmas Carol
7 a.m. — The Little Drummer Boy
7:30 a.m. — The Santa Clause 3: The Escape Clause
9:35 a.m. — Mickey's Christmas Carol
10:05 a.m. — Mickey's Once Upon a Christmas
11:35 a.m. — Mickey's Twice Upon a Christmas
1:05 p.m. — Tim Burton's The Nightmare Before Christmas
2:45 p.m. — The Polar Express
4:55 p.m. — The Santa Clause
7:05 p.m. — Elf
9:15 p.m. — Dr. Seuss' How the Grinch Stole Christmas
11:55 p.m. — Christmas with the Kranks
Sunday, December 17
7 a.m. — Mickey's Once Upon a Christmas
8:30 a.m. — Christmas with the Kranks
10:40 a.m. — Tim Burton's The Nightmare Before Christmas
12:20 p.m. — The Polar Express
2:30 p.m. — Disney's Prep & Landing
3 p.m. — Disney's Prep & Landing: Naughty vs. Nice
3:30 p.m. — The Santa Clause
5:35 p.m. — Dr. Seuss' How the Grinch Stole Christmas
8:15 p.m. — Disney's Frozen
10:45 p.m. — National Lampoon's Christmas Vacation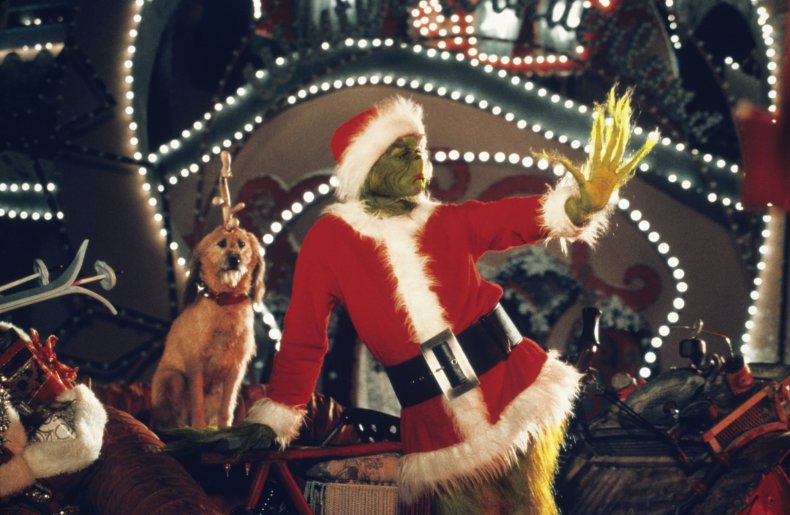 Monday, December 18
12:55 a.m. — Santa Claus Is Comin' to Town
7 a.m. — The Little Drummer Boy
7:30 a.m. — Santa Claus Is Comin' to Town
8:35 a.m. — Four Christmases
10:40 a.m. — National Lampoon's Christmas Vacation
12:50 p.m. — Charlie and the Chocolate Factory
3:25 p.m. — The Santa Clause 3: The Escape Clause
5:30 p.m. — Disney's Frozen
8 p.m. — Decorating Disney: Holiday Magic
9 p.m. — Elf
Tuesday, December 19
12 a.m. — Arthur Christmas
7 a.m. — Frosty's Winter Wonderland
7:30 a.m. — Arthur Christmas
9:40 a.m. — Charlie and the Chocolate Factory
12:20 p.m. — Decorating Disney: Holiday Magic
1:20 p.m. — The Santa Clause 3: The Escape Clause
3:30 p.m. — The Year Without a Santa Claus
4:30 p.m. — Elf
6:40 p.m. — Christmas with the Kranks
8:50 p.m. — National Lampoon's Christmas Vacation
Wednesday, December 20
12 a.m. — Angry Angel
7 a.m. — Mickey's Christmas Carol
7:30 a.m. — The Mistle-Tones
9:30 a.m. — Decorating Disney: Holiday Magic
10:30 a.m. — Angry Angel
12:30 p.m. — Eloise at Christmastime
2:30 p.m. — The Year Without a Santa Claus
3:30 p.m. — Santa Claus Is Comin' to Town
4:35 p.m. — Christmas with the Kranks
6:40 p.m. — National Lampoon's Christmas Vacation
8:50 p.m. — Elf
Thursday, December 21
12 a.m. — Four Christmases
7 a.m. — Grandma Got Run Over By A Reindeer
8 a.m. — Nestor, the Long-Eared Christmas Donkey
8:30 a.m. — Jack Frost
9:30 a.m. — Santa Claus Is Comin' to Town
10:35 a.m. — Eloise at Christmastime
12:35 p.m. — Holiday in Handcuffs
2:35 p.m. — Christmas with the Kranks
4:35 p.m. — Four Christmases
6:40 p.m. — Elf
8:50 p.m. — The Polar Express
10:55 p.m. — Santa Claus Is Comin' to Town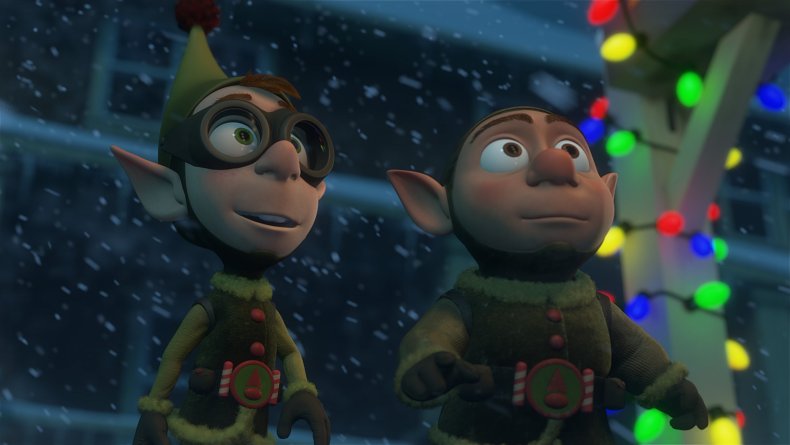 Friday, December 22
12 a.m. — Home Alone: The Holiday Heist
7 a.m. — Grandma Got Run Over by a Reindeer
8 a.m. — Christmas with the Kranks
10:05 a.m. — Decorating Disney: Holiday Magic
11:05 a.m. — National Lampoon's Christmas Vacation
1:15 p.m. — Santa Claus Is Comin' to Town
2:20 p.m. — The Year Without a Santa Claus
3:20 p.m. — Arthur Christmas
5:25 p.m. — The Polar Express
7:30 p.m. — The Santa Clause
9:40 p.m. — The Santa Clause 3: The Escape Clause
11:50 p.m. — Elf
Saturday, December 23
7 a.m. — National Lampoon's Christmas Vacation
9:10 a.m. — Four Christmases
11:15 a.m. — Tim Burton's The Nightmare Before Christmas
12:50 p.m. — Elf
3 p.m. — The Santa Clause
5:05 p.m. — The Santa Clause 3: The Escape Clause
7:10 p.m. — National Lampoon's Christmas Vacation
9:20 p.m. — Dr. Seuss' How the Grinch Stole Christmas
Sunday, December 24
12 a.m. — Disney's A Christmas Carol
7 a.m. — A Dennis the Menace Christmas
9:05 a.m. — Richie Rich's Christmas Wish
11:05 a.m. — Santa Claus Is Comin' to Town
12:10 p.m. — Disney's A Christmas Carol
2:15 p.m. — The Polar Express
4:25 p.m. — National Lampoon's Christmas Vacation
6:35 p.m. — Dr. Seuss' How the Grinch Stole Christmas
9:15 p.m. — Elf
11:25 p.m. — The Santa Clause
Monday, December 25
1:30 a.m. — 'Twas the Night Before Christmas
7 a.m. — Frosty's Winter Wonderland
7:30 a.m. — Disney's Prep & Landing
8 a.m. — Disney's Prep & Landing: Naughty vs. Nice
8:30 a.m. — Santa Claus Is Comin' to Town
11 a.m. — Tim Burton's The Nightmare Before Christmas
12:35 p.m. — The Polar Express
2:35 p.m. — National Lampoon's Christmas Vacation
4:45 p.m. — The Santa Clause
6:45 p.m. — Elf
8:50 p.m. — National Lampoon's Christmas Vacation