ABC Killed Jeffrey Epstein Sex Trafficking Story Three Years Ago, News Anchor Amy Robach Caught on Camera Saying
ABC News' Amy Robach, best known as co-anchor of 20/20, claimed that ABC killed her story about convicted pedophile Jeffrey Epstein's sex trafficking of minors three years ago in sensational hot microphone footage leaked Tuesday.
In the footage, reportedly taken in August and published online Tuesday by the right-wing activist group Project Veritas, Robach, 46, says: "I've had this story for three years. I've had this interview with [Epstein accuser] Virginia Roberts. We would not put it on the air. First of all I was told, 'Who is Jeffrey Epstein? No one knows who that is. This is a stupid story.'"
"Then the palace found out we had her whole allegations about Prince Andrew and threatened us in a million different ways," Robach continues, referring to the British royal that Roberts alleged in a 2015 court filing Epstein trafficked her to when she was 17.
In the clip, Robach claims that ABC feared it would lose interview access to the Duke and Duchess of Cambridge, Prince William and Kate Middleton, thus contributing to the story being dropped. Buckingham Palace did not return a request for comment on Robach's claims.
"[Roberts] told me everything," Robach says in the clip. "She had pictures. She had everything. She was in hiding for 12 years. We convinced her to come out. We convinced her to talk to us. It was unbelievable what we had. Clinton. Everything."
A frustrated Robach can then be heard saying: "I tried for three years to get it on [air]. And now it's all coming out. I'm so pissed right now. Every day I get more and more pissed. What we had was unreal."
In a statement to Newsweek, ABC News said: "At the time, not all of our reporting met our standards to air, but we have never stopped investigating the story. Ever since we've had a team on this investigation and substantial resources dedicated to it. That work has led to a two-hour documentary and 6-part podcast that will air in the new year."
In a separate statement, Robach said: "As a journalist, as the Epstein story continued to unfold last summer, I was caught in a private moment of frustration. I was upset that an important interview I had conducted with Virginia Roberts didn't air because we could not obtain sufficient corroborating evidence to meet ABC's editorial standards about her allegations."
"My comments about Prince Andrew and her allegation that she had seen Bill Clinton on Epstein's private island were in reference to what Virginia Roberts said in that interview in 2015. I was referencing her allegations—not what ABC News had verified through our reporting. The interview itself, while I was disappointed it didn't air, didn't meet our standards. In the years since no one ever told me or the team to stop reporting on Jeffrey Epstein, and we have continued to aggressively pursue this important story," continued Robach.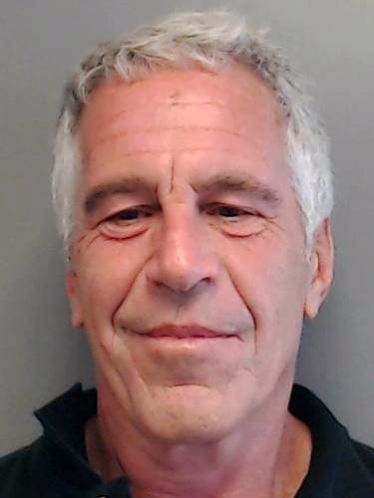 Epstein was arrested on federal charges of sex trafficking of minors and conspiracy to sex traffic minors in July in a story that made global headlines. He was found dead in his New York prison cell in August, which meant he could not be tried or convicted. The millionaire financier was previously convicted of soliciting an underage girl for prostitution in 2008 and was given the lifelong legal designation of being a sex offender.
In 2015, Virginia Roberts, then 31, alleged in a sworn affidavit that she was a "sex slave" to Epstein when she was 17 and was also trafficked by him and British socialite Ghislaine Maxwell to Prince Andrew, who is Queen Elizabeth's third child. At the time, Buckingham Palace denied the accusations. Court documents unsealed following Epstein's death in August include a deposition in which Roberts claims that she was sexually abused by "numerous prominent American politicians, powerful business executives, foreign presidents, a well-known prime minister and other world leaders."
In an August interview with NPR, Roberts—now Virginia Giuffre—said she was never told why the interview she filmed with ABC in 2015 didn't air. "I viewed the ABC interview as a potential game-changer," she told NPR.
Epstein's death has been ruled suicide by hanging, however, Epstein's family believe he was murdered. A private pathologist hired by the Epstein estate said last week that Epstein's autopsy showed injuries more consistent with "homicidal strangulation" than suicide. However, his comments were strongly disputed by New York City's chief medical examiner, Dr. Barbara Sampson.