'The Proposal' Episode Pulled by ABC Amid Sexual Assault Allegation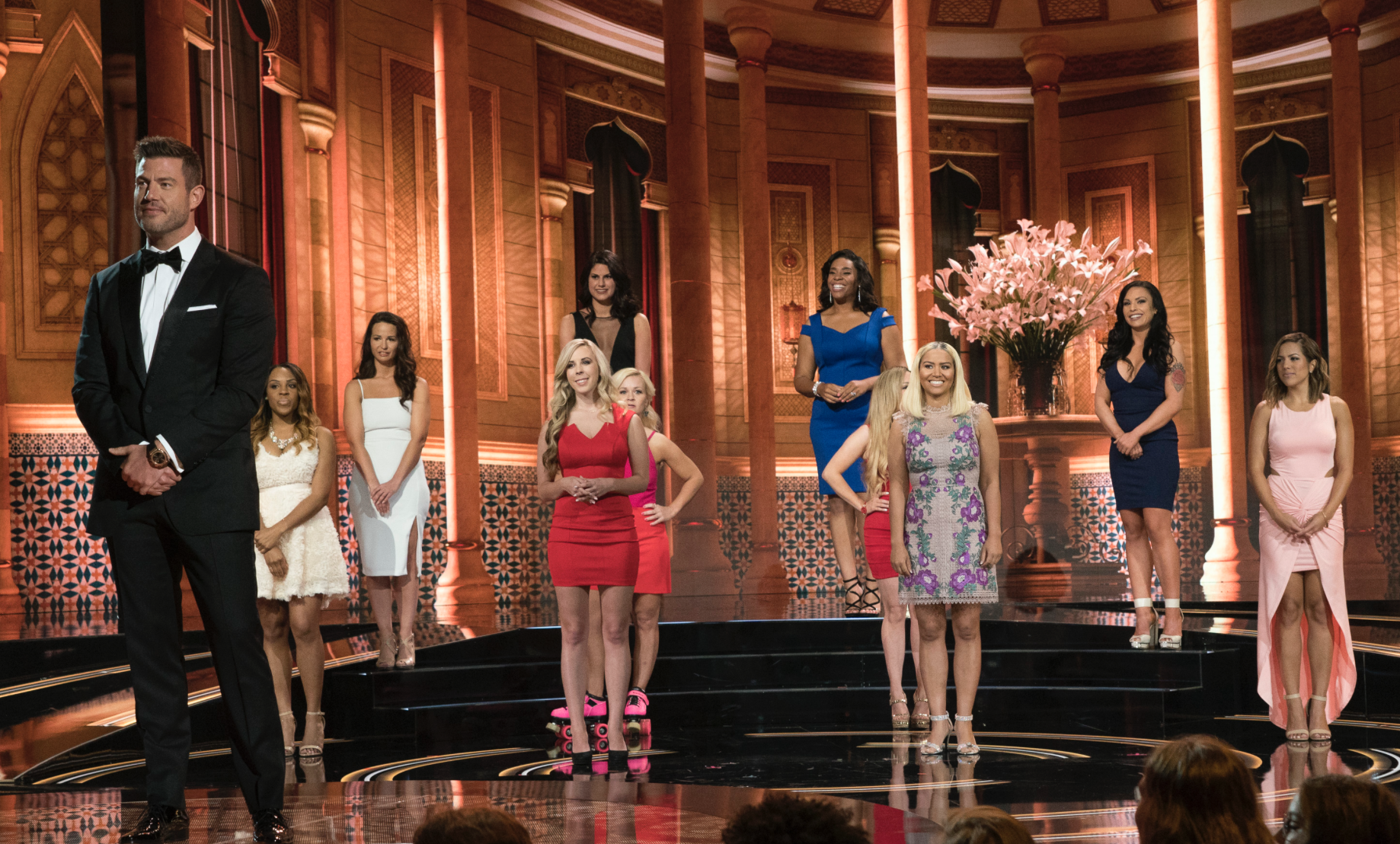 ABC has pulled an episode of the newly debuted reality dating series The Proposal after a Milwaukee woman named Erica Denae Meshke made a sexual assault allegation against one of the contestants Thursday.
"After keeping this buried for nearly eight months, and seeing this man continue to succeed and not be held accountable for his actions, I've had enough," Meshke alleged in a Facebook post on Thursday. "I've lost sleep, relationships, self esteem, trust, and countless other things because of that night. And I'm done keeping it quiet."
The Proposal comes from The Bachelor franchise's creator, Mike Fleiss. Hosted by Jesse Palmer, the show follows 10 dates who participate in multiple pageant-style rounds to win a person's affection. The identity of that person remains hidden from the contestants. Meshke said she met one of the show's contestants on Tinder in November. She alleged he helped to initiate her date rape.
The contestant appeared in the show's second episode. This episode was originally slated to air June 25. ABC confirmed to Newsweek that the accused contestant was eliminated from the competition within the first round.
"An allegation has been made against a contestant on next week's episode of The Proposal," ABC and Warner Horizon said in a joint statement issued to Newsweek. "While the accusation was not related to the contestant's appearance on the program, we take it very seriously. ABC and the producers of The Proposal are pulling the episode while this matter is under review."
Meshke stated she was invited to meet the contestant in the lobby/entertainment room of the Diamond Tower, a condominium complex in Milwaukee. She said she was greeted by him and two men around 50 years old, whom he apparently referred to as his "friends." He allegedly left her alone with the older men, who told her he would return soon. She said she had another drink in the meantime but later realized it was spiked.
The woman alleged that one of the older men took her to an apartment upstairs where she endured "unspeakable" things over a five-hour period. She didn't state the details of the event, however, because she already shared information in a private Facebook group to warn others about the contestant.
"I was threatened afterwards, and told that he was very 'powerful' and would 'find me' if I told anyone what he did," Meshke wrote. "I only told my closest friends and posted a warning about this man anonymously in a Facebook group."
Added Meshke: "I ran into this person once since at a bar and confronted him, after he attempted to buy me a drink. Once I reminded him of who I was, he acknowledged his part in that evening, and tried to argue with me and justify what he did, but was promptly asked to leave the bar by employees/my friends."
ABC will air a new episode in its place Monday.