ABC Winter Schedule: When Will 'Grey's Anatomy,' 'Station 19,' 'The Good Doctor' and More Return in 2020?
ABC shows are starting to go on their winter breaks, with Grey's Anatomy and How to Get Away with Murder the latest shows that have their midseason finales. Fans of these series, however, only have a few weeks to wait until their favourite shows come back in 2020 according to the new ABC release schedule.
As well as detailing when ABC hits like The Good Doctor, The Bachelor and American Idol will be out, it also revealed when a new show would premiere on the network. For Life, a legal drama about a prisoner who becomes a lawyer, will also begin in February.
Here's when your favorite ABC shows will return: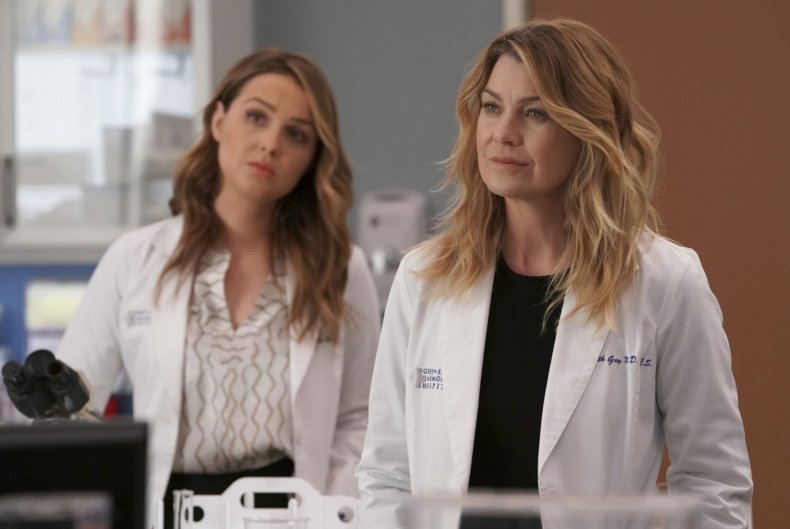 Grey's Anatomy
For 2020, Grey's Anatomy is moving to the new time on Thursdays at 9 p.m., so that it follows its spin-off show Station 19. This time move allows the shows to become much more of a shared universe, or as ABC are calling it, a "two hour crossover event" where, according to an interview the two shows' showrunner Krista Vernoff gave with Deadline, "There are very organic opportunities for Grey's Anatomy to, for example, inherit patients we see rescued on Station 19."
The first new episode of Grey's Anatomy to air in 2020 will be Season 16, Episode 10, which will air on Thursday, January 23.
Station 19
When Station 19 returns for Season 3, it will be in the timeslot before Grey's Anatomy at 8 p.m. on Thursdays, with Season 3, Episode 1 airing on January 2020. Speaking on how the writers have got the worlds of Grey's and Station to line-up, Vernoff told TVLine: "We are using Grey's to mark time on both shows. When Station 19 premieres, we'll do a little bit of flashing back to cover the time lapse."
When asked if fans have to watch both shows, she said: "If you only watch one show, you're satisfied...And if you watch both shows, you get some information or some cool pieces that you wouldn't have if you didn't watch both shows."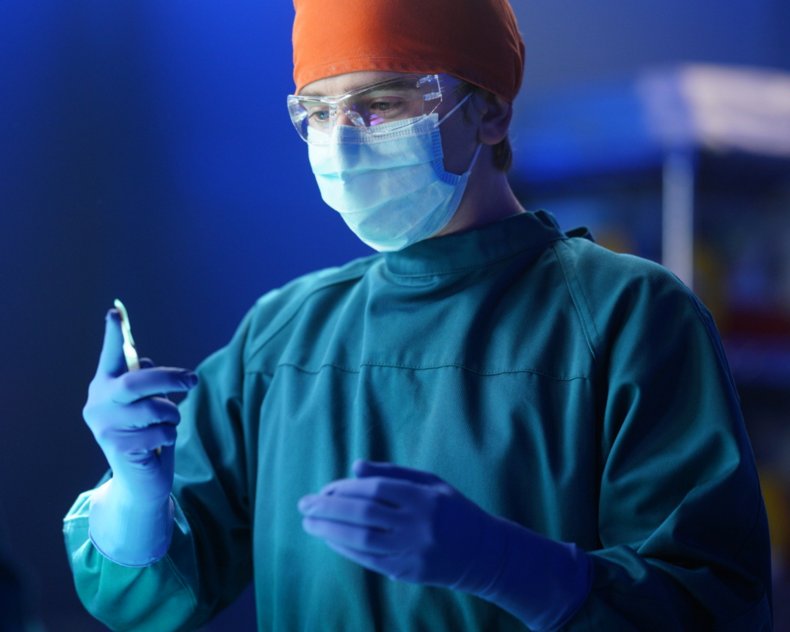 The Good Doctor
The Good Doctor is airing until later in 2019 than most ABC series and is coming back earlier in 2020. The show is expected to go on hiatus after its December 2 episode, with the show returning for Season 3, Episode 11 on January 13 in its usual timeslot of 10 p.m. ET / 9 p.m. CT.
How to Get Away with Murder
Fans of the Viola Davis-starring show have a much longer time to wait before they will get the final bunch of episode of the series, with the show not returning to ABC until April 2. In an interview with TVInsider about what fans should expect from these final episodes of HTGAWM, showrunner Pete Nowalk said, "I think every crime [that's been committed] will come up for grabs, be answered for, and will have to be paid for. Each character will have to decide what they're willing to do and to see if they're willing to sell other people out."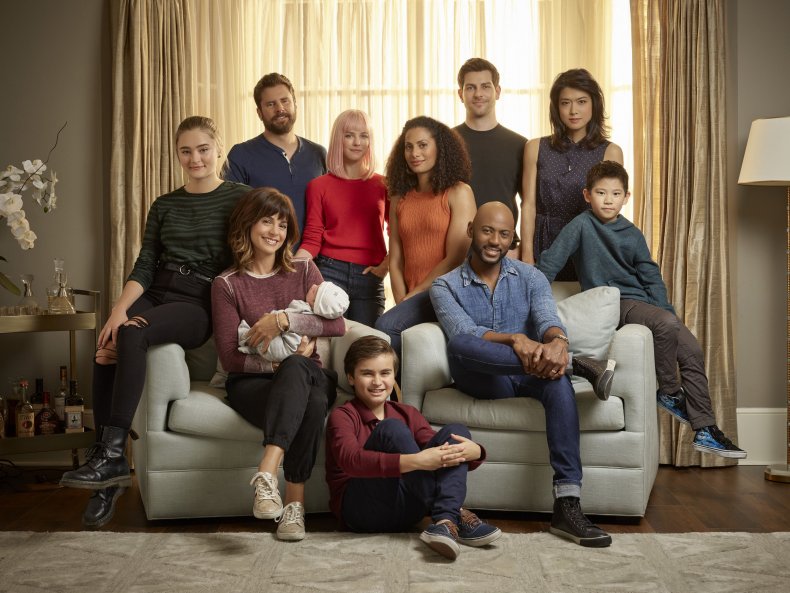 A Million Little Things
Like Grey's and How To Get Away With Murder, A Million Little Things had its midseason finale on November 21, with the rest of Season 2 of the drama restarting on the same day as Grey's Anatomy, Thursday, January 23. However, the show is getting a new timeslot as the series moves into HWGAWM's old time at 10 p.m. ET.
For Life
Fresh off of his success producing Power, Curtis "50 Cent" Jackson is back behind another show, For Life, which begins on Tuesday, February 11 at 10 p.m. ET. Variety describe the series as, "a serialized legal and family drama inspired by the life of Isaac Wright, Jr. about a prisoner who becomes a lawyer, litigating cases for other inmates while fighting to overturn his own life sentence for a crime he didn't commit."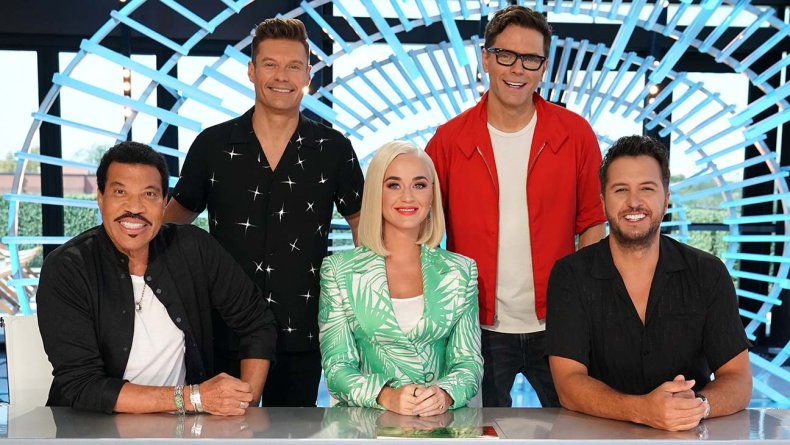 Reality shows
Two of ABC's big reality series are also coming back in January 2020, with The Bachelor returning with a three-hour season premiere on Monday, January 6, starting at 8 p.m. ET. The following month, American Idol also comes back, with the first episode beginning on Sunday, February 16 at 8 p.m.
Peter Weber, who came third on The Bachelorette Season 15 in May 2019, will be this year's hunk on The Bachelor, while American Idol this year will be judged by Katy Perry, Lionel Richie and Luke Bryan.
Comedy
ABC's scripted comedy lineup for 2020 is as follows (per Deadline):
From Tuesday, January 7
9-9:30 p.m. — mixed-ish
9:30-10 p.m. — black-ish
From Wednesday, January 8
From Wednesday, January 15
8-8:30 p.m. — The Goldbergs
8:30-9 p.m. — Schooled
From Friday, January 17
8-8:30 p.m. — American Housewife
8:30-9 p.m. — Fresh Off the Boat
From Tuesday, January 21
8-8:30 p.m. — The Conners
8:30-9 p.m. — Bless this Mess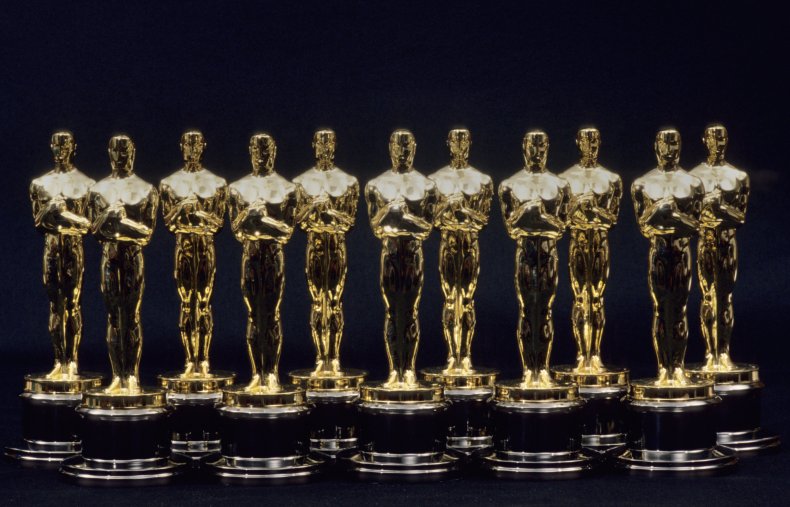 Other shows
ABC also announced the return dates for the following shows, as well as the date of the 2020 Academy Awards (all times ET):
America's Funniest Home Videos - Sunday, January 5, 7 p.m.
Jeopardy! The Greatest of All Time - Tuesday, January 7, 7 p.m.
Emergence - Tuesday, January 7, 10 p.m.
Stumptown - Wednesday, January 8, 10 p.m.
The Oscars - Sunday, February 9, 8 p.m.
The Rookie - Sunday, February 23, 10 p.m.