Abducted Man Reunites With Grandmother 36 Years Later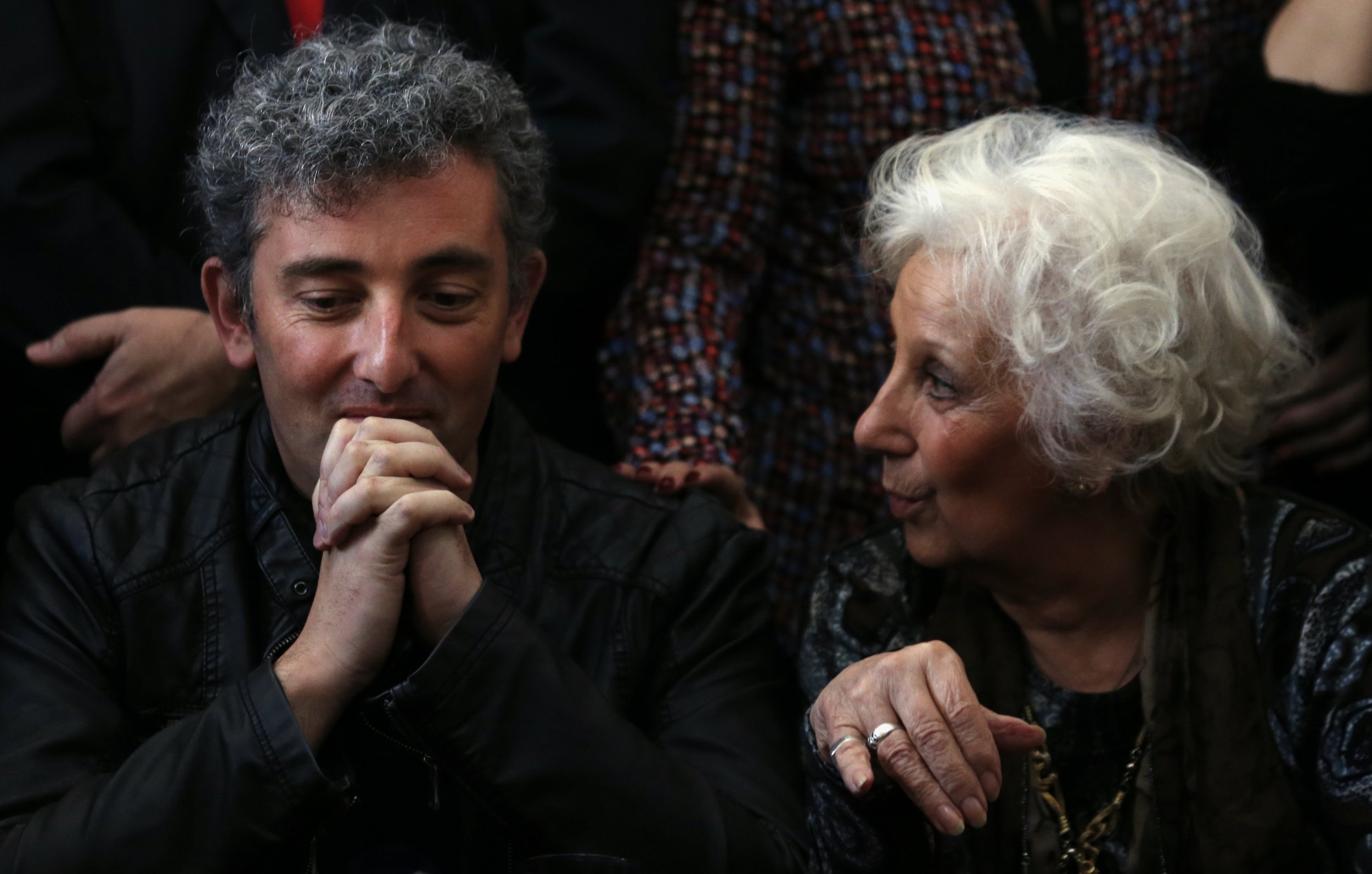 Argentine activist Estela Barnes de Carlotto was finally reunited with her grandson, Guido Montoya Carlotto, after 36 years of searching. Guido, raised as "Ignacio Hurban," was abducted by Argentina's military government and was thought to be missing until last Tuesday.
Colombian newspaper El Universal reports that a genetic exam recently revealed Guido's relationship to de Carlotto. Guido was one of millions who disappeared during Argentina's years of military government from 1976 to 1983. His mother, Laura Carlotto, was abducted in November 1977, then two months pregnant with Guido. El Universal reports that Laura was assassinated in the regime and her body was returned to de Carlotto in August 1978. Guido's location remained unknown.
The press conference was held by the Abuelas and Madres of the Plaza de Mayo organization, founded by Estela Barnes de Carlotto. It was established in 1977 to try and find the abductees and children born in captivity during the military regime. The Abuelas and Madres de Plaza de Mayo have recovered 114 children, including Guido, since 1983.
De Carlotto and Guido met for the first time on Wednesday, and he reunited with 13 of his cousins Thursday.
"I think it's wonderful and magical, everything that's happening," he told reporters earlier today at a press conference. "I am thankful to God for this gift."
Guido was raised in the Buenos Aires province of Olavarria and still lives in the area. He explained to reporters that he knew about his adoption two months ago, but a DNA test confirmed his identity about two weeks ago.
He told reporters that he will continue to go by the name Ignacio Hurban, stressing that has had "an extraordinary life" with the couple who raised him.
Earlier today, he tweeted a photo of his reunion with his grandmother. The caption reads: "Thank you, thank you so much."