'Abducted In Plain Sight' Movie? Jan Broberg Says 'Stranger Things' Star Millie Bobbie Brown Should Play Her
Jan Broberg, the subject of the documentary Abducted in Plain Sight, says movie offers are rolling in for the rights to her twisted, unique kidnapping story, and she knows who should have the starring role.
Broberg, who was sexually abused and kidnapped twice, told TMZ that Stranger Things star Millie Bobbie Brown would be the perfect lead in a big-screen adaptation of her childhood experience. Broberg also named Ryan Gosling and Christian Bale for lead roles in the possible project.
Broberg's story caught major attention after the documentary Abducted in Plain Sight hit Netflix in 2018. It was first released in 2017. Her story has also been published in her mother Mary Ann Broberg's 2003 book, Stolen Innocence.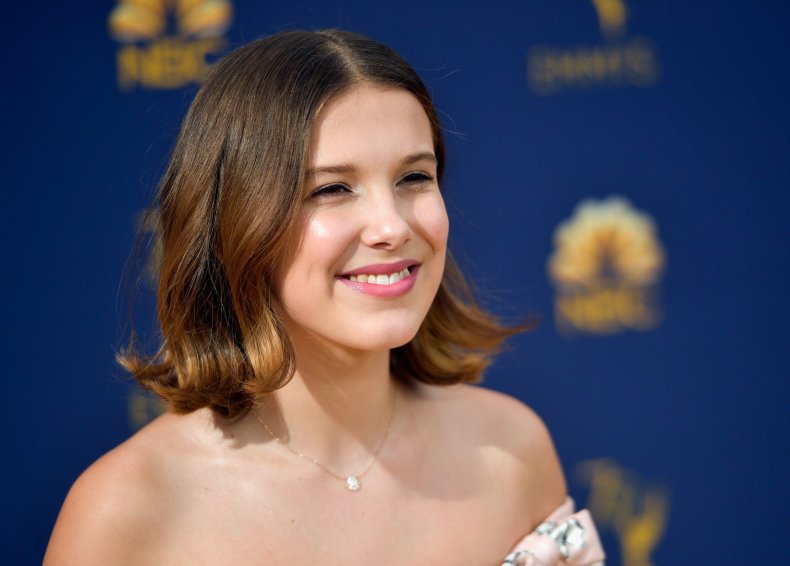 Broberg discussed the possible film in a video interview with TMZ, published Sunday. "We have had some preliminary conversations, some offers, some people who are interested in making the story into a feature film or a series of some sort. We're just very cautiously looking at the possibilities and options that might be available. I want the story told correctly and in a way that will help the most number of people," she said.
She outlined what she'd like to see, specifically, in a series or film version of the story. "I would love for it to actually go over a seven-year period of time. Like This Is Us that I love on TV. It goes back and forth in time, kind of meets Breaking Bad, but it's not drugs, it's pedophilia."
Broberg then named Brown as her preferred actress, referring to Brown's role as Eleven on the spooky sci-fi Netflix hit. "That girl who is on Stranger Things, Eight? Is her name Eight on the show? She's a great, great young actress, and she's tiny. It has to be a very small girl. I didn't hit maturity and puberty until I was at the last end of my senior year of high school. When I graduated, I was 90 pounds and 5 feet tall. It has to be someone who is very tiny, because I continued to be a small, young girl throughout this period of time."
She also spoke about who should play her kidnapper, Robert Berchtold, or "B." "I think for B it would be somebody like Ryan Gosling. So charming, and I know he can descend into darkness. Or maybe somebody like Christian Bale. Again, great actor and character who would probably love to get their hands on a role like this, where you're the charming, charismatic, wonderful dad in town, and the deep, dark, ugly secret life that you're leading."