Who Is Abdul El-Sayed? Endorsed by Bernie Sanders, Inspired by Malcolm X and Hoping to Become First Muslim Governor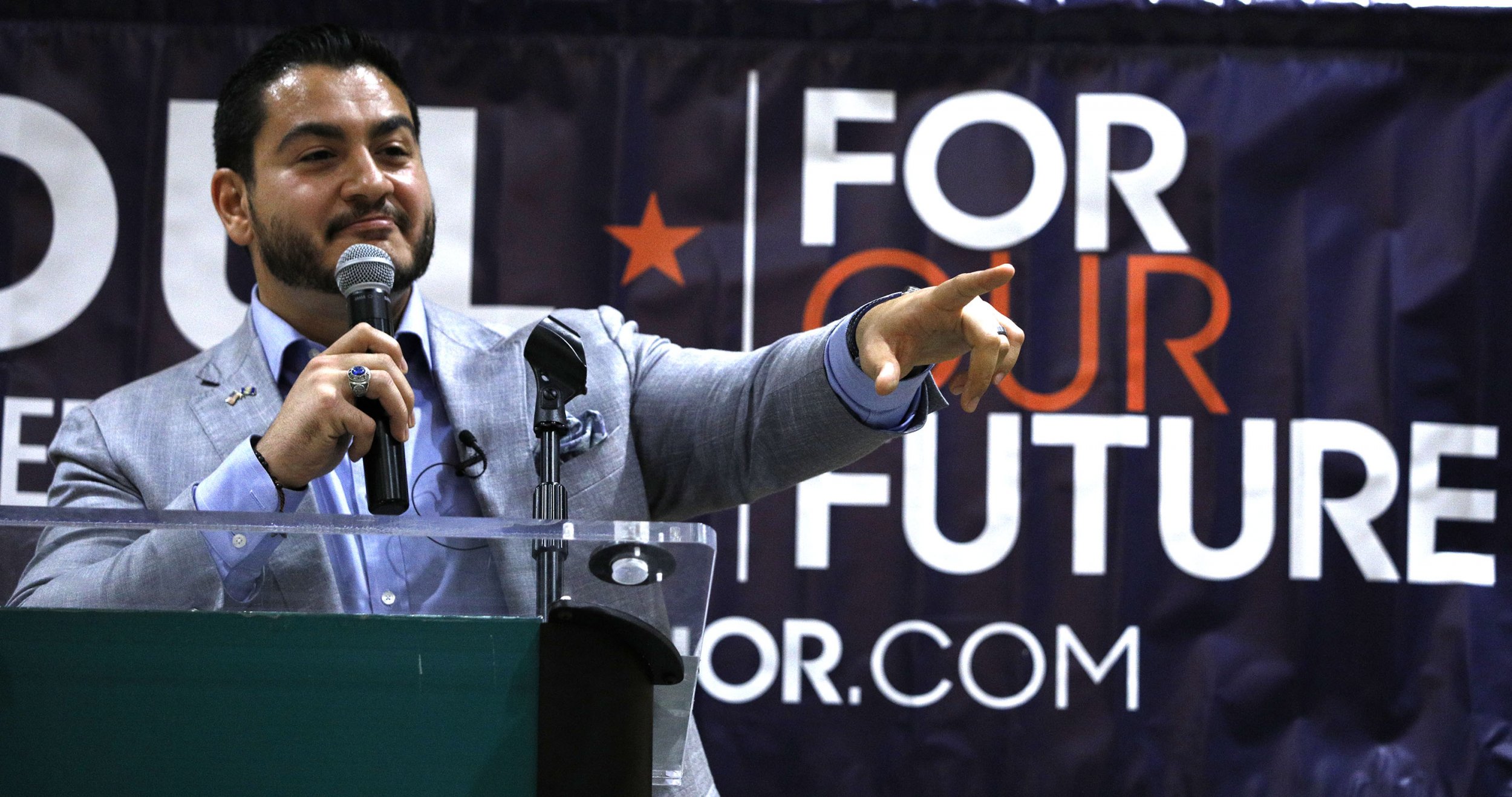 Just one month ago, Abdul El-Sayed was virtually unknown in Michigan. But thanks to a hard-fought grassroots campaign and last-minute endorsements from progressive leaders like Senator Bernie Sanders and rising star Alexandria Ocasio-Cortez, the former health director of Detroit has a real shot at clinching the Democratic nomination at Tuesday's gubernatorial primary.
If successful, El-Sayed would become the first Muslim to hold a Governorship in the United States, something he doesn't take for granted.
"I've always been involved in the fight for social justice," he told Newsweek Monday. "Growing up in an Egyptian-American diverse household and growing up as a person of color thinking about what my identity means to me in America, my politics were heavily influenced by the fight for civil rights. I was really inspired by figures like Malcolm X and Muhammad Ali to fight for equity and justice."
El-Sayed doesn't identify as a Democratic socialist like his counterparts in New York and Vermont, but his far-left policy platform falls neatly in line with the up-and-coming progressive wing of the Democratic party. He does not accept corporate donations, supports abolishing ICE, single-payer healthcare for all, comprehensive criminal justice reform and legalizing marijuana.
Newsweek subscription offers >
"We're seeing an evolution in the Democratic party," he said. "Because we're seeing an evolution in society, young people and people of color are being forgotten about in politics and we've failed to attract folks who aren't thought of as part of that tradition." The Democratic message has failed to attract low-income and rural Americans, and has strayed from its original appeal to poor and working people, he said.
The majority of El-Sayed's staff is under 30, and his rallies have similar demographics, but young people are notoriously unreliable voters—especially in midterm elections.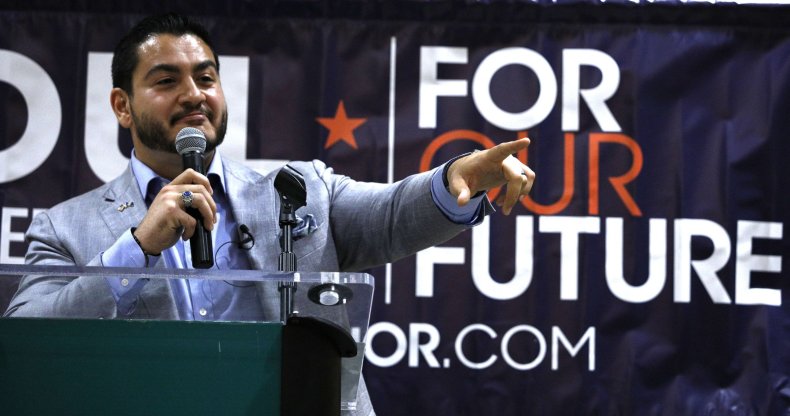 Still, big surrogate names have helped immensely. Before his endorsement from Bernie Sanders, who won the Michigan Democratic primary against Hillary Clinton in 2016, El-Sayed was trailing far behind his center-left opponents, polling in last place with just 12 percent of the vote. On Saturday, Sanders told a roaring crowd not to give up hope.
Newsweek subscription offers >
"I understand there has been some discussion here in Michigan about the polling and the fact that Abdul is behind in some of the polls," Sanders said at the Cobo Center in Detroit. "So let me give you the personal perspective of somebody who experienced Michigan polls a few years ago." Sanders explained that going into the Michigan presidential primary, polls had him losing by 27 points. "We won that election and, by the way, so will Abdul," Sanders cheered.
Days after Sanders's formal endorsement, a poll by Change Research put El-Sayed in second place with 27 percent of the vote, about six points behind Former State Senate Democratic Leader Gretchen Whitmer.
"I think when Abdul wins on Tuesday, it's going to be another indicator that the progressive movement is alive and well in the Midwest," Corbin Trent, communications director for Alexandria Ocasio-Cortez, told Newsweek.
Ocasio-Cortez regularly strategizes with El-Sayed, he said. They often chat over Twitter. "If Abdul wins he can hope to reshape Michigan. There's a lot that he'll be able to do at an executive level [to help progressives in Congress]; States have been and need to be labs for our democracy and then this gets pulled into a federal level."
El-Sayed said he was inspired to run for office when he realized that President Barack Obama had lofty policy ambitions, but wasn't willing to play the political game needed to get them passed. "I like others were frustrated with things he couldn't achieve," he said. "For me, there was a sense that strong leaders would push forward or harder. I think he was too willing to assume that Republicans wanted the right policies rather than just to embarrass him."
President Trump was just the opposite, said El-Sayed, all politics with very little policy. "Donald Trump got elected and it was a repudiation of everything I believed in," he explained. "I worked to understand why he got elected and realized we need to talk to everyone, and listen to what they want." By witnessing both elections and contrasting strategies, El-Sayed said he came to the conclusion that politics are important, but so is good policy that lifts the working class. He's hoping he can find a middle ground between the two.
"A lot of action that affects people's lives is at municipal and state level and we see Republicans dominating state legislatures," he said. "We have to clap back, we take policy seriously and stop making the same political mistake of tempering our goals to help working-class Americans."
Who Is Abdul El-Sayed? Endorsed by Bernie Sanders, Inspired by Malcolm X and Hoping to Become First Muslim Governor | U.S.