Why Japanese Prime Minister Shinzo Abe Is Playing Nice with Donald Trump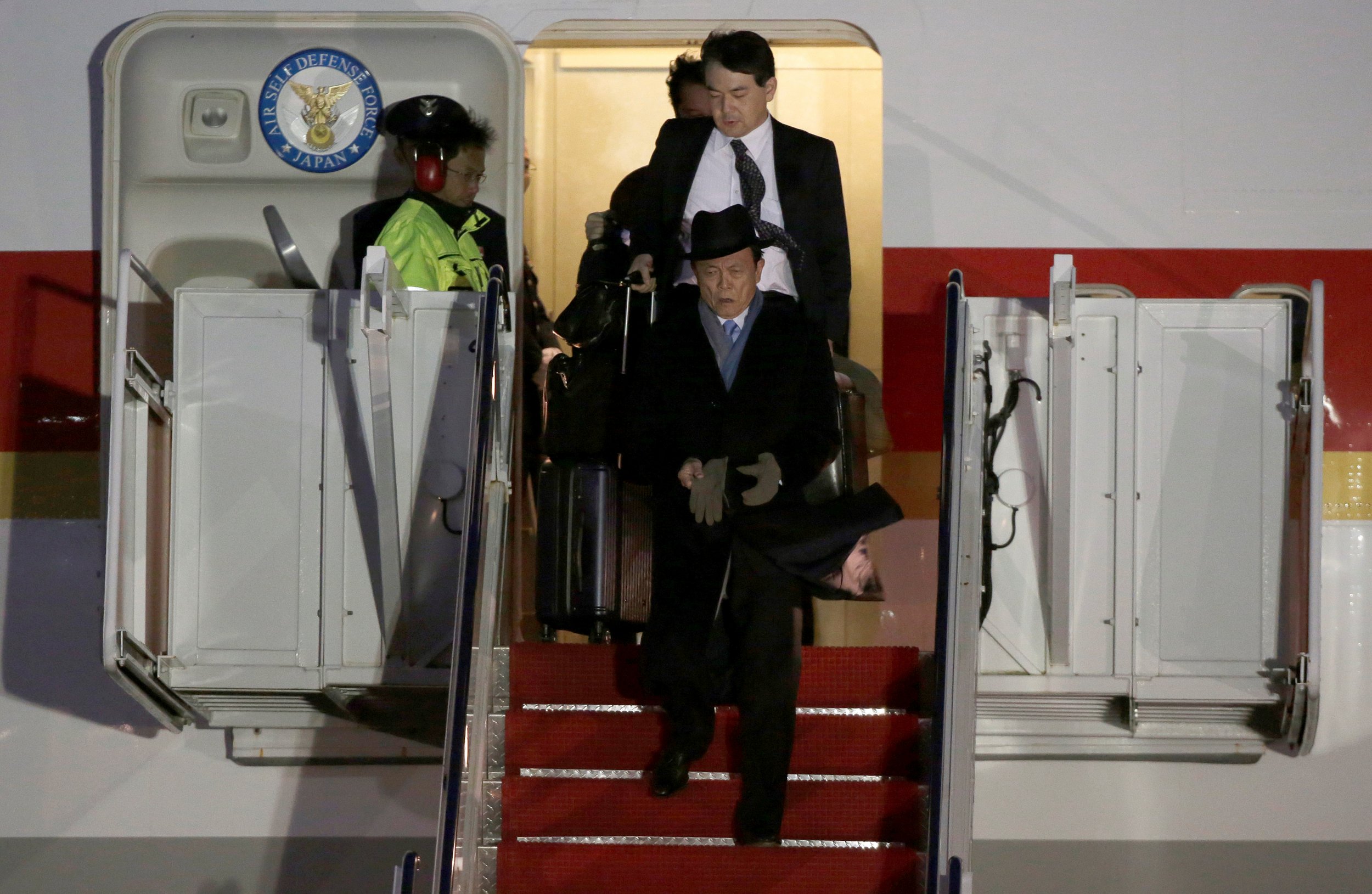 Japanese-U.S relations come to the fore Friday and this weekend for U.S. President Donald Trump as he meets with Japanese Prime Minister Shinzo Abe in Washington, DC and then Florida. This latest trip turbocharges the Trump charm offensive by Abe, after an earlier face-to-face meeting in New York in November, and this already appears to be paying diplomatic dividends for the prime minister.
For instance, Trump pointed on January 28 to the " ironclad U.S. commitment to ensuring the security of Japan." This was reinforced on February 3 by U.S. Defense Secretary James Mattis who referred to the "unwavering alliance" in Tokyo between the two countries.
Abe, who in December became the first Japanese prime minister to visit Pearl Harbor 75 years after his country's attack on the U.S. base there, is concerned about mitigating potential risks in the relationship given Trump's earlier negative comments on the campaign trail about Tokyo. Trump previously criticized the country for unfair trade practices involving car imports and exports; accused it of using monetary policy to devalue its currency to boost exporters; and asserted that the bilateral security relationship had become too one-sided, with Japan needing to undertake more financial burden-sharing.
Read more: Donald Trump contacts Xi Jinping for the first time via a letter
For Abe, now more than four years into his second stint as Japanese prime minister, his meetings at the White House and at Trump's private Mar-a-Lago residence in Florida are intended to showcase the enduring strength of U.S.-Japan relations to the American people, and indeed the world at large. To this end, one of the key announcements that Abe will reportedly make in Washington concerns a multi-billion dollar package of Japanese investment measures that— playing to Trump's "America First" narrative—will potentially create thousands of new jobs in the United States.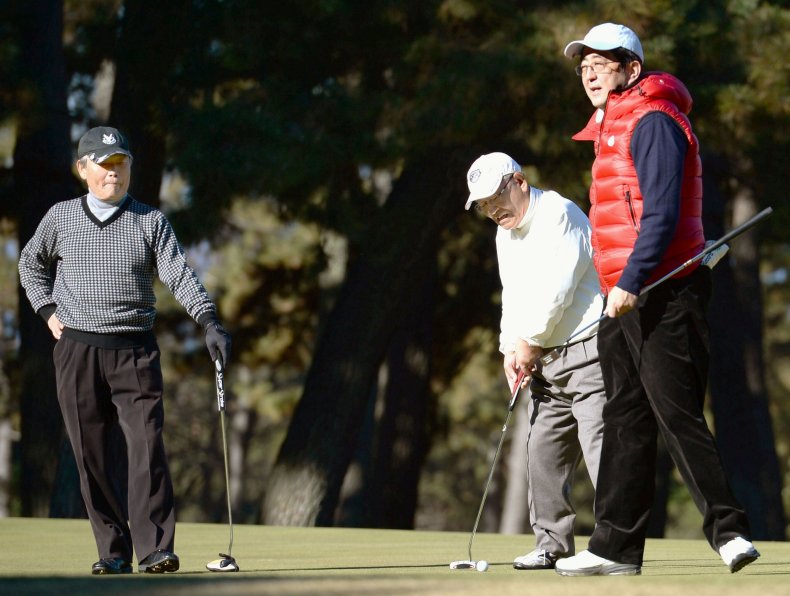 One key reason that Abe is particularly keen to be close to Trump is Japanese concerns about a 'rising China' in Asia-Pacific and beyond. In the context of the uncertainties under a Trump presidency, China's influence in Asia looks set to grow—particularly as the unraveling of the Trans-Pacific Partnership (TPP) opens up a 'window of opportunity' for Beijing to assert itself into the vacuum of power that now exists around the trade and investment deal's apparent collapse.
Read more: How China can win as America turns inward
China's alternative vision to TPP is a Free Trade Area of Asia Pacific (FTAAP) plus a pact—for which discussions have been underway since 2012—known as the Regional Comprehensive Economic Partnership (RCEP), which would not include the United States,mirroring the exclusion of Beijing from the previously proposed TPP. At the heart of this debate on this issue has been not just competing trade treaties, but contrasting U.S. and Chinese visions to shape the regional order and cement their influence in it.
This dynamic is playing out in the context of broader tensions in Asia-Pacific that could be exacerbated by the unpredictability of Trump's presidency. Already China was taken aback by the president's questioning of Washington's longstanding 'One China' policy, after his phone call with Taiwanese President Tsai Ing-wen late last year, believed to be the first direct contact between a sitting U.S. president-elect or president and his Taiwanese counterpart since the 1970s. (Trump changed tack Thursday night and agreed to honor the policy during a call with Xi Jingping.)
Moreover, there are also heightened tensions in the South China Sea where Japan has been planning to ramp up its activities through joint training patrols with the United States and exercises with regional navies. In this theater, it is not just Japan and the U.S., but also other countries such as Malaysia, Philippines, Vietnam and Brunei, who are in dispute with China in the —through which some 5 trillion dollars of ship-borne trade passes each year.
In the current fluid geopolitical landscape that is being re-shaped as key countries maneuver for advantage, Abe is seeking to align his long-standing foreign policy plans with Trump's agenda. Since President Trump appears to want a more internationally assertive Japan, the prime minister seems to be trying to overturn much of the country's longstanding pacifist policies.
One major, specific measure that Abe wants to push for is the abolition of Article Nine, the clause in Japan's post-war constitution that constrains the country's military to a strictly defensive role rather than a conventional army, and has meant that defense spending has typically remained below 1 percent of GDP.
To overturn this, Abe would need not just a two-thirds majority in the lower house, and upper house (the House of Councillors), but also a simple majority in a national referendum. Straightforward as that may sound given Abe's generally high approval rating at home, it could yet prove a challenge given the general support for pacifism in the only country in the world to have ever been attacked with nuclear weapons.
Taken overall, the Washington and Florida meetings represent Abe's latest move to fortify Japan's longstanding U.S. alliance in the face of China's rise. He now senses that four years into his second prime ministership, he may have a window of opportunity to secure landmark domestic constitutional change that will enable it to become more internationally engaged—even if this may come at the risk of potentially significantly inflaming regional tensions with Beijing.
Andrew Hammond is an associate at LSE IDEAS (the Centre for International Affairs, Diplomacy and Strategy) at the London School of Economics​