Abe Vigoda, Actor Known for 'Godfather' Role, Dead at 94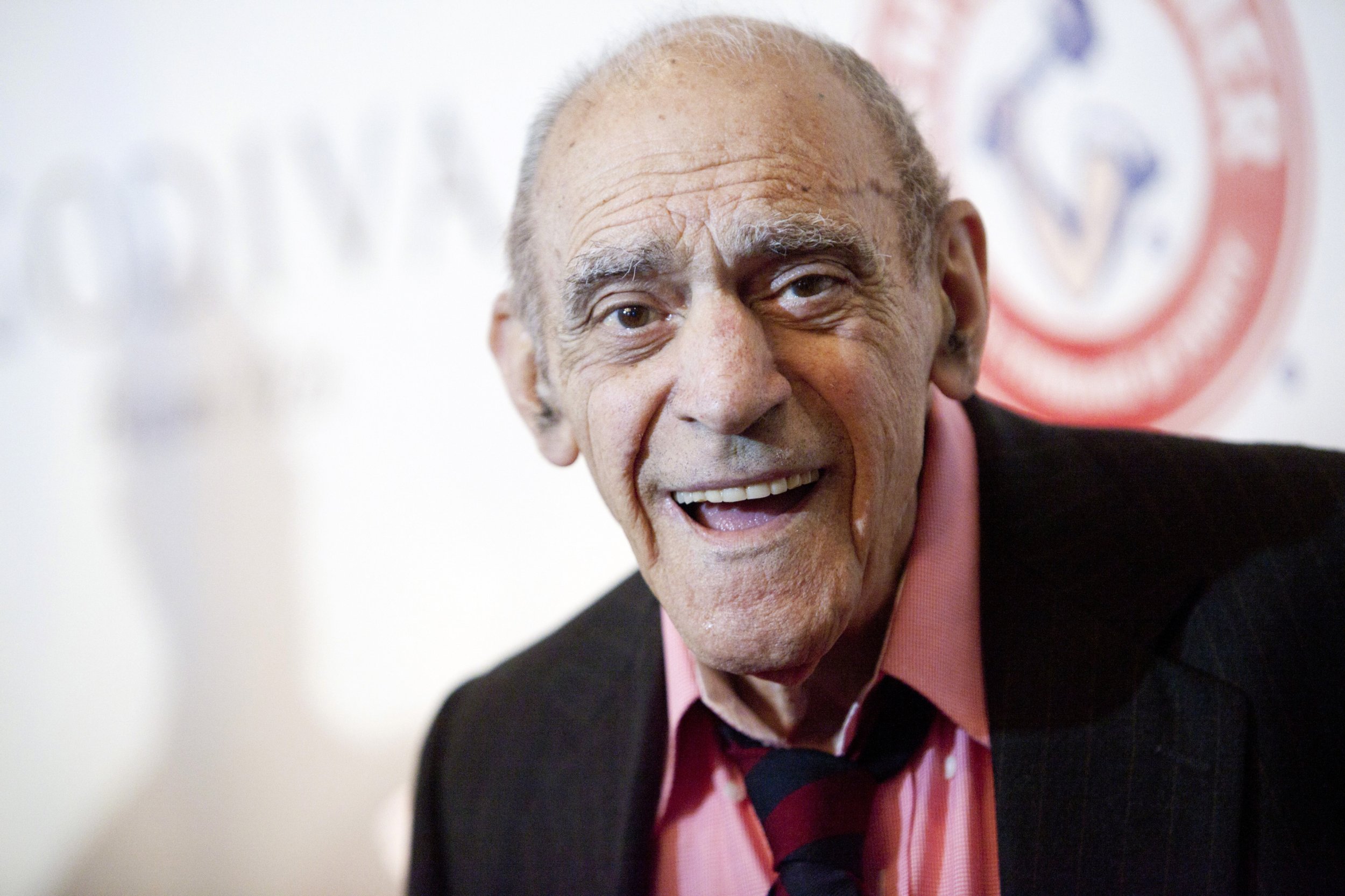 Abe Vigoda, the character actor best remembered for iconic roles as capo Salvatore Tessio in The Godfather and Detective Phil Fish on the sitcom Barney Miller, has died. He was 94.
Vigoda died in his sleep Tuesday morning at the New Jersey home of his daughter Carol Vigoda Fuchs, the Associated Press reported. The cause of his death was old age, according to Fuchs.
Born in New York in 1921, Vigoda spent years as a Broadway actor before being lifted from relative obscurity when he landed a major role in Francis Ford Coppola's 1972 mafia classic The Godfather. In the film, he depicted Sal Tessio, a close associate of Vito Corleone (Marlon Brando) whose betrayal famously leads to a dramatic final confrontation with consigliere Tom Hagen (Robert Duvall).
Later in his career, his role as Detective Fish in Barney Miller and in Hollywood comedies like Joe Versus the Volcano and Look Who's Talking brought his acting and distinctive physical appearance to new audiences. He reprised his role from Barney Miller in a spin-off series for ABC called Fish, which ran for a season and a half in 1977 and 1978.
Vigoda's wife, Beatrice Schy, died in 1992. He is survived by a daughter, three grandchildren and one great-grandson.
The actor was also the subject of frequent death hoaxes dating back to 1982, when People magazine mistakenly reported that he was dead. Vigoda responded by posing for a photo of himself sitting up in a coffin and holding a copy of the magazine.
In recent decades, mistaken reports of Vigoda's death have become a running joke, with tongue-in-cheek references on Late Night With David Letterman and in the 1997 comedy Good Burger. That same year, he was reportedly told by a salesman: "You look like Abe Vigoda. But you can't be Abe Vigoda because he's dead."
Reflecting this confusion, TMZ affixed the words "Not a Hoax" to its headline announcing Vigoda's death on Tuesday.
A website, www.abevigoda.com, was established for the sole purpose of stating whether or not the actor is still alive. Sadly, on Tuesday it was updated to reflect that he is not.