Abercrombie & Fitch Tries to Turn Down the Terrible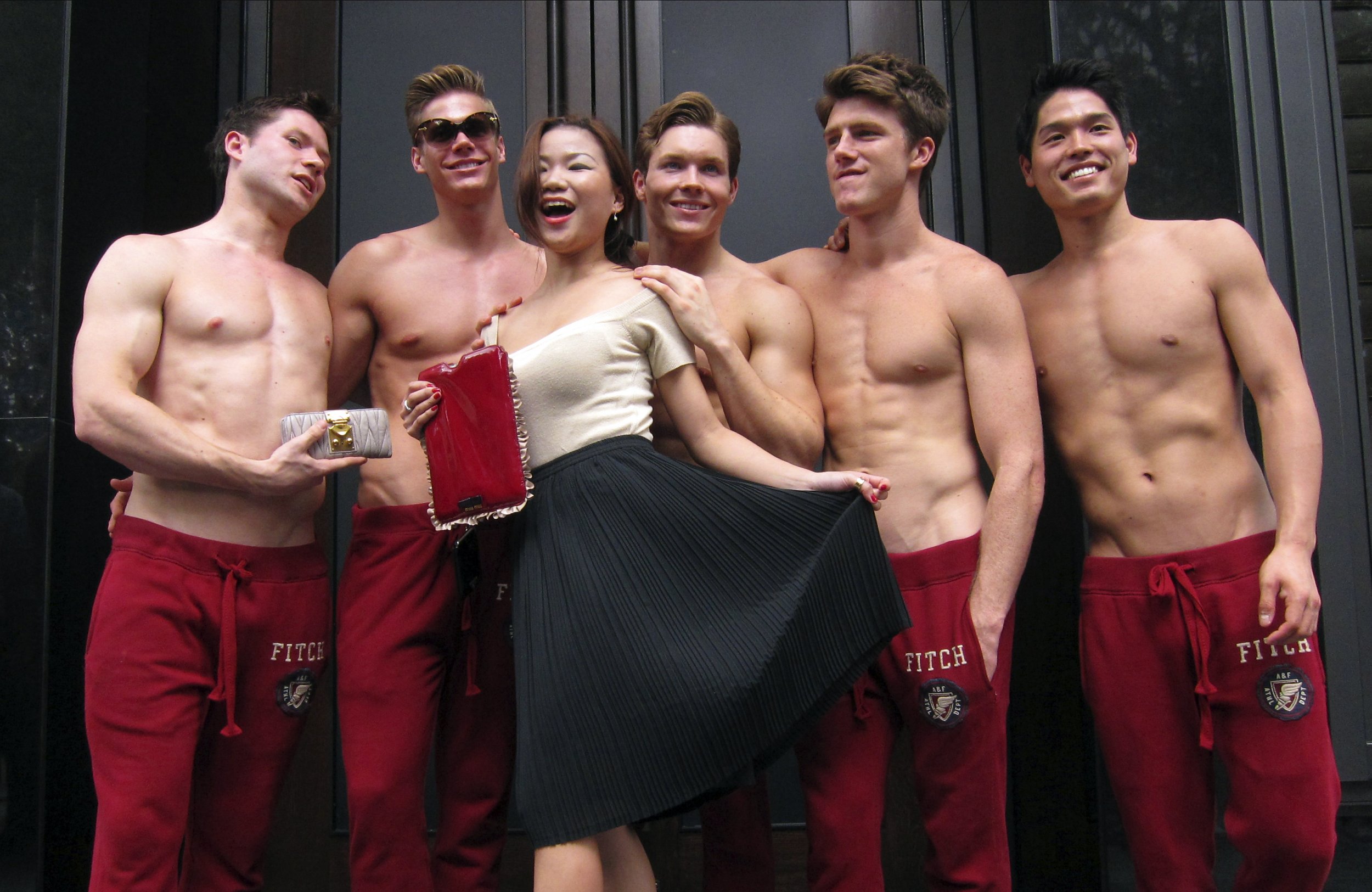 On Friday, Abercrombie & Fitch and Hollister announced they are "overhauling some of their store policies," including ridding outlets of blaring music, dungeon lighting and nose-shriveling perfume overdoses. In other words, for the first time in decades, their stores will become fit for adult human beings with eyes, ears and noses to enter and actually shop without experiencing sensory overload.
The brands, especially Abercrombie, have been struggling, as teenagers turn to other fast-fashion retailers like Zara, H&M, Forever 21 and Target for their high school duds.
In 2013, profits fell 77 percent and same-store sales have been falling for about three years. Abercrombie CEO Michael Jeffries left the company in late 2014 after a 22-year stint with the retailer.
When he quit, shares in the company went up 8 percent, as investors took it as a sign change was to come. Jeffries had been a major proponent of the too-cool-for-you image the brands cultivated, telling Salon in a 2006 interview: "Candidly, we go after the cool kids. We go after the attractive all-American kid with a great attitude and a lot of friends. A lot of people don't belong [in our clothes], and they can't belong. Are we exclusionary? Absolutely."
Now, Abercrombie is trying to undo the bottom-line damage of being "exclusionary." For starters, it won't let an applicant's attractiveness dictate if he or she gets hired. "Store associates will not be hired based on body type or physical attractiveness," the company said in a statement. "We hire nice, smart, optimistic people who care obsessively about our customers."
The dress code won't be as harsh either, meaning employees can now wear something other than seagull-branded T-shirts and jeans ripped so thoroughly it's hard to tell if one could even call them pants anymore.
Because looks are no longer considered the driving motivator of hiring, store associates will no longer receive the title "model"; they'll be called "brand representatives," which is at least slightly less exclusionary.
Without these "models," Abercrombie and Hollister are going to--gasp--stop using some of their sexualized marketing tactics. That means no more shirtless men and scantily clad ladies at their store doors or looking painfully bored at events.
Of course, not all will be pleased by the loss of the handsome, half naked hunks. In New York City, the shirtless lifeguards standing at the door of Hollister's SoHo store are a known sign of spring. Racked New York, a popular fashion blog, runs a "Torso Watch" as the weather warms up, keeping "a watchful eye on that critical harbinger of summer: the day the young men at Abercrombie & Fitch stores emerge from their annual winter hibernation waxed, shirtless, and gleaming outside their respective stores, ready and willing to lure in their pre-teen prey."
The most exciting changes will be of great benefit to parents (and really all people over the age of 18 who are forced to enter one of these stores against their better judgement). For one, the music is going to be turned down. That's right, you will be able to hear yourself think inside one of these fine, booty-short-peddling establishments. Also, the lights are going to be turned on so parents can actually see the shorts for which their child is asking them to spend $100. And the smells, which remind many adults of ill-advised high school makeout sessions, will be reduced as well.
Rejoice, parents!